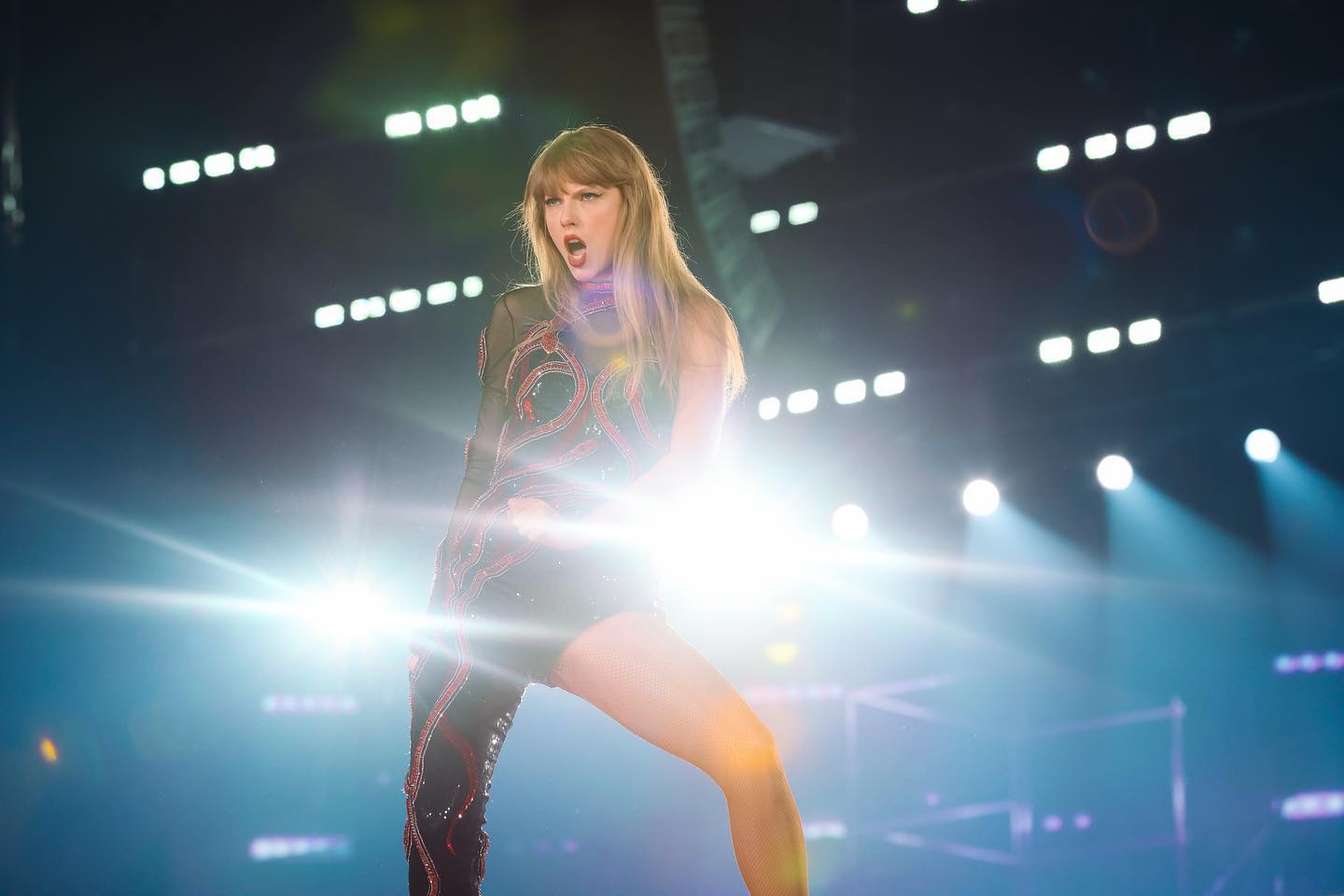 Life&Style's Hannah Gadd discusses Taylor Swift's rumoured new relationship with Matty Healy, and whether it is possible to date somebody with opposing views
Taylor Swift has recently come under fire after growing speculation she is romantically linked with The 1975's Matty Healy who has been fiercely criticised due to his problematic behaviour. Fans of Swift are campaigning under the hashtag #SpeakUpNow requesting she addresses Healy's controversies and they are even going as far as selling their concert tickets in disapproval.
The internet has been ablaze with commentary surrounding The 1975's frontman and condemning his outspoken and controversial persona. Since the start of the band's 'At Their Very Best Tour' the singer has been grabbing headlines that highlight his contentious behaviour. Healy received masses of backlash after kissing fans at many stops on the tour, even checking a fan's ID before giving them their first kiss. Many people have argued this demonstrates how he fails to recognise his position of power over young women who listen to the band. Healy then went on to appear on 'The Adam Friedland Show' where he and the hosts made derogatory comments about women and mocked a variety of accents before the podcast was removed from streaming services. He also made offensive remarks about female rapper Ice Spice, who has recently featured on a Taylor Swift track, which resulted in him publicly apologising on stage at their show in Auckland.
In an interview with NME, Healy expresses his antipathy to cancel culture stating: 'I refuse now to comment on the morally obvious. I'm not proving that I'm not racist. I'm not proving that I'm pro-women. I'm not proving I'm on the left. I've done that dance, I've done that game, I've done the work…I'm not interested in any insinuation that I am bigoted or racist or sexist for the enjoyment of someone on the internet.' The singer argues that his moral views are clear in his art and he doesn't need to seek the approval of the hyper-conscious online community. Healy has been a left-wing activist for most of his career however many argue that his recent actions undermine this and it is therefore concerning that Taylor Swift would align herself with someone so problematic.
Taylor Swift has been criticised for her 'white feminism', performative activism, and the rarity of her political statements. 'White feminism' is a term used to describe a type of feminism that focuses on white women and fails to recognise the issues and oppression faced by women of colour. Healy's Ice Spice controversy was brought to attention after Swift released a track that featured the rapper and even appeared on stage with her to perform. The singer received criticism accusing her of profiting off Ice Spice without addressing the disrespectful comments her alleged boyfriend made about her. On the contrary, it has been debated whether holding Swift accountable for the actions of her male partner is anti-feminist, with many claiming she should be able to make decisions on who her romantic partners are without having to publicly defend their behaviour. In the past, Swift has called out the media for focusing so heavily on her relationships with men which, alongside her general political silence, may explain why she hasn't addressed Healy's controversies.
On the one hand, fans of Taylor Swift have the right to feel so passionately about Matty Healy's problematic behaviour and it is understandable why they may feel uncomfortable supporting their relationship. On the other hand, it is worrying to see how invested these fans are in the personal lives of celebrities, demanding Swift publicly address her alleged relationship. Swift is entitled to remain silent on the issue however fans are also able to comment on the actions of influential people and call out problematic behaviour.
---
Read more from Life&Style:
Millie Bobby Brown's Engagement: Why Age Shouldn't Matter
Spotlight On: Crotchet and the Crafting Renaissance 
The Political Runway: Sam Smith's Perfect Magazine Photoshoot