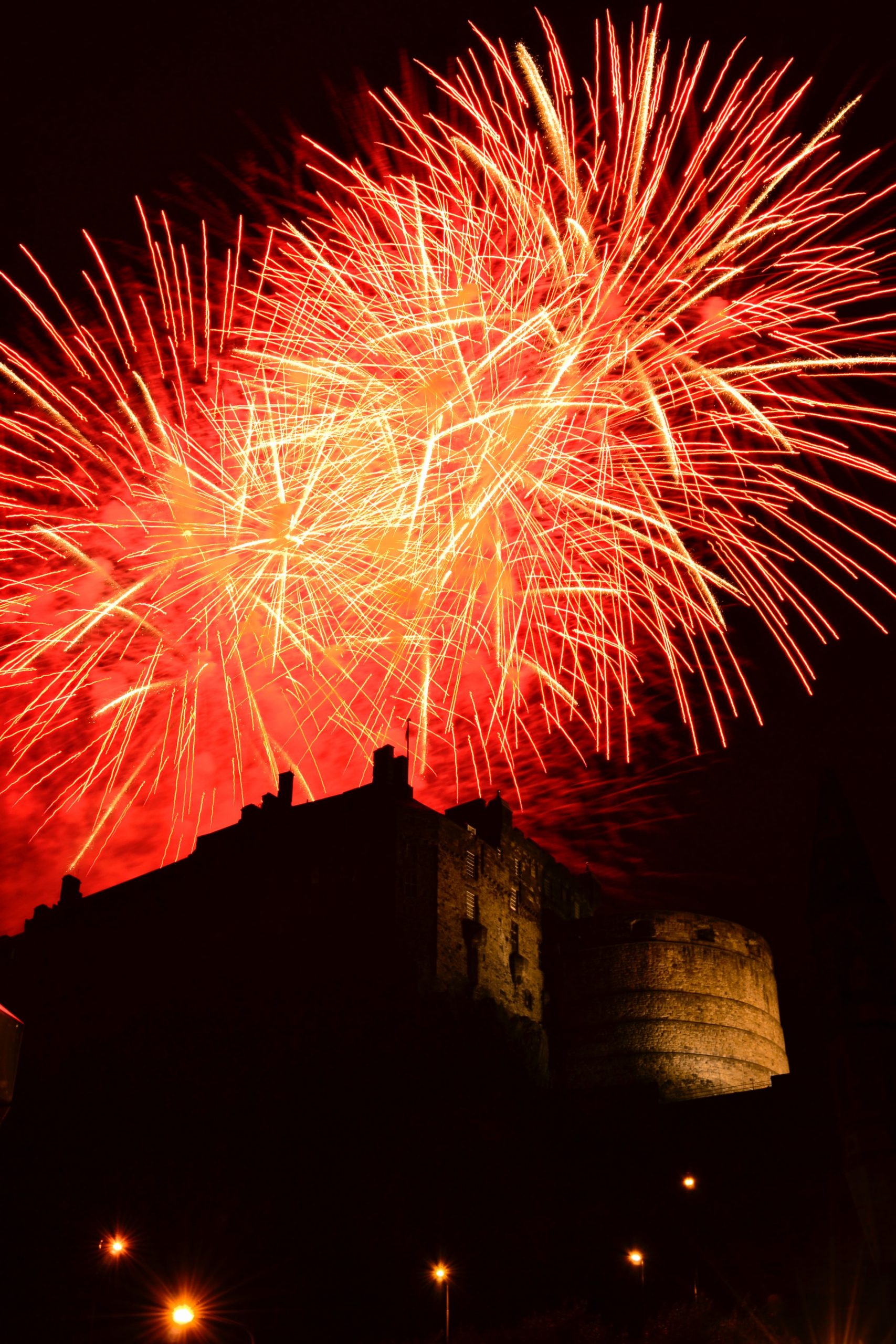 Travel writer Lydia Don gives us her top recommendations on what to do in Edinburgh during Christmas and New Year
With a myriad of colours illuminating the streets, Edinburgh represents the spirit of Christmas that Charles Dickens so famously wrote about. Home to a variety of world-famous Christmas markets and with Hogmanay topping off the festive period, Edinburgh never fails to mesmerise its visitors. Despite this city being relatively on our doorstep, it is often overshadowed by the excitement of travelling to other cities around the world. It can be said that during the festive period, Edinburgh is the star at the top of the world's Christmas tree. 
Here is a list of the top five things to do in Edinburgh during Christmas…
1. Edinburgh's Christmas Markets 
The most famous market is held at Princes Street Gardens. Running from mid-November to the 3rd January, and receiving an average of 2.6 million visitors a year, you're able to enjoy the Christmas atmosphere at its finest, where sellers from all over the world showcase their country's most delectable treats and dazzling decorations. Treat this as an opportunity to buy bespoke gifts for loved ones, or to indulge yourself! Furthermore, it is also host to a festive funfair with rides to suit everybody of all ages! The Edinburgh Christmas Market is an awe-inspiring experience that never fails to ignite your excitement for Christmas. 
If you struggle in larger crowds, there are smaller Christmas markets such as The Castle Street Christmas Market and the Summerhall Christmas Market. These are still just as festive and perhaps even more bespoke, as people don't always venture out to explore these.
2. The Royal Botanic Gardens 
Every year, the gardens are transformed into a winter wonderland. Its magical botanical trail, with lights arching over you as you wander around, makes the gardens feel like a whole new world. Even after dark, the explosive colour of nature usually exclusive to spring and summer is revived at Christmas, creating an enchanting atmosphere that allows you to forget about the outside world. It is a true spectacle. 
3. Edinburgh Castle
Whether you have been to Edinburgh before or not, the castle is always a must. Its awe-inspiring night-time trail, Castle of Light: A Kingdom of Colours, is a great way to spend time with loved ones exploring the castle in a whole new way, engrossing yourself in a kaleidoscope of light shows and artwork. 
Note: Tickets to this event are £20.00 per adult (16-64). However, if you are on a budget, you can freely walk up to the castle and marvel in its beauty. 
4. The Dome 
An iconic snapshot of Edinburgh at Christmas, The Dome's ribbons of lights wrapping around its entrance draw you into the restaurant and bar, where the extravagant Christmas decorations continue on the inside. Whether you fancy a celebratory drink of champagne or a comforting hot chocolate, The Dome caters to everybody. It also serves as a fantastic photo opportunity!
5. Hogmanay 
The Scottish New Year celebrations offer live music, street parties and astonishing fireworks. Widely known as the 'Home of Hogmanay', Edinburgh invites people from across the World to watch its concert in Princes Street Gardens, where famous and local performers coalesce around the city's shared anticipation for the new year. The Candlelit Concert at St. Giles' Cathedral has a more relaxed atmosphere. Here, you can listen to the performances of choirs and orchestras from Scotland, and you can light a candle in the midst of the reflective setting to remember those who you miss and love. 
---
Read more Travel articles here: