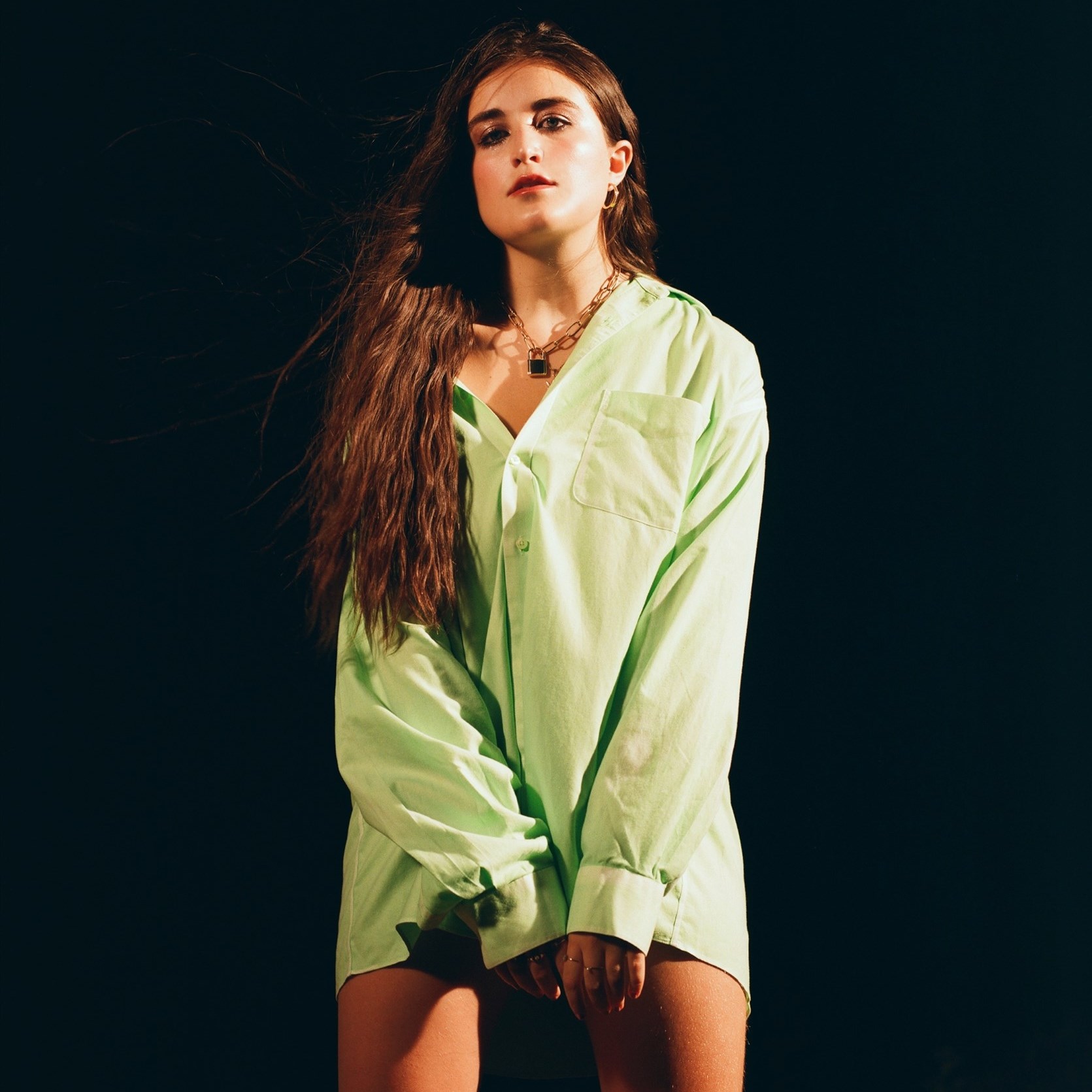 On her surprise return to music Lauren Aquilina's EP Ghost World is a triumph and demonstrates the skill of an artist who had been sorely missed by fans
After swearing off a career in music following the release of her debut album Isn't It Strange back in 2016, Lauren Aquilina's announcement of her new EP Ghost World came as a welcome surprise for fans of the singer. Its seven tracks take the listener on an intimate journey through Aquilina's thoughts, covering a broad range of topics including relationships, mental health, struggling with self esteem and the break up of a friendship. The carefully crafted lyrics pack a powerful emotional punch, while the production is more layered and arguably stronger than her previous work.
Ghost World opens with Lauren making it clear she isn't here to play in 'Fuckedupminddd,' with it's opening line of 'I planned my boyfriend's death/I decided that it's best we die together.' As the track builds to its chorus, the lyrics only get more personal with the refrain of 'You think you got a fucked up mind/Yeah you should try a piece of mine/Yeah it gets dark in here' and 'You think you got a fucked up head/Well you ain't seen nothing yet.' This raw honesty sets the tone for rest of the EP, and captivates the listener from the start.
The second track, 'Latest Ghost' describes the struggles of trying to let go of a relationship that hasn't worked out. The upbeat drum line disguises the pain in lyrics such as 'I hold on to the past like it's a fucking prized possession,' while also acting as a precursor for a change of pace in the next track, 'Psycho.' Originally released as a single in 2018, the track sees Aquilina lean into an ex's accusations of psychotic behaviour, using them as fuel for a bad-bitch anthem where she blames him for making her act like that while reclaiming the crazy ex-girlfriend stereotype.
The remainder of the EP is significantly more introspective, with 'Teenage Self' acting as an apology letter to Aquilina's younger self for all the difficulty she's gone through and asking for forgiveness, while 'Swap Places' discusses inadequacy and wishing she was someone else. 'Best Friend' is a depiction of the pain of losing a friend, while the closing track 'Tobacco In My Sheets' is a vulnerable letter to her mother about her coping mechanisms for heartbreak.
The strength of each of the seven tracks reflects Aquilina's growth as a songwriter during her hiatus, and her increased independence and confidence as an artist – it's clear every song is utterly hers and written from (often painful) personal experiences. The result is a cohesive album with a vulnerability that allows the listener to hear themselves in the music and leaves them with a very clear understanding of who Lauren Aquilina is in 2020 – a highly talented artist with a knack for verbalising your darkest thoughts and turning them into a musical masterpiece.
Rating:10/10 
________________________________________________________________ 
You Might Also Like: 
A Press Conference for YUNGBLUD in Anticipation of New Album weird!
Single Review: Morrissey and David Bowie – Cosmic Dancer (Live)