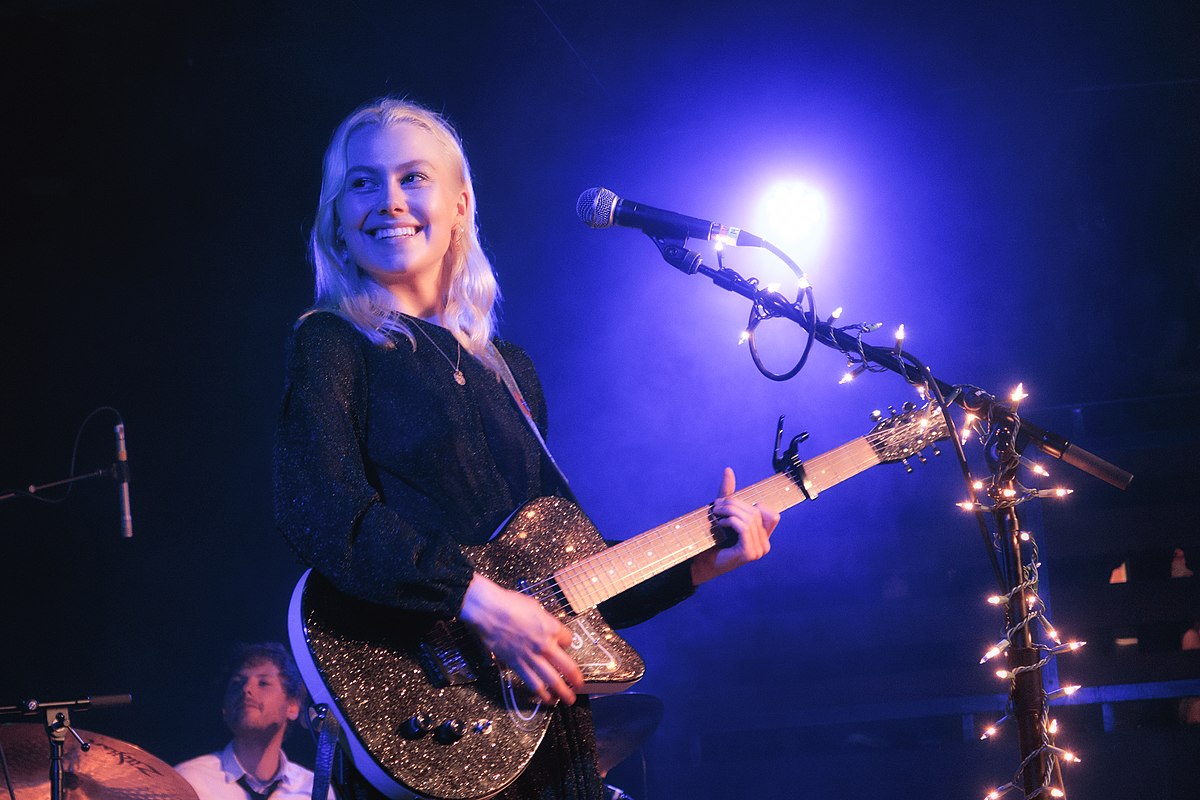 Music Critic Minnie Life reviews the new acoustic EP from Phoebe Bridgers, stating that, whilst worth a listen, a few tracks unfortunately fall short
Back in June this year Phoebe Bridgers released her sonically brilliant sophomore album Punisher, an album that I'm sure will be making it into a plethora of top ten lists when everyone reveals their albums of the year come December. It's an album about honesty, pain, vulnerability and heartache that, quite honestly, does not put a foot wrong. If you haven't yet given it a listen, I would highly recommend you do so. Now she has decided to treat a few of the notable numbers from Punisher with a makeover courtesy of Rob Moose, producer extraordinaire and member of renowned indie collective Bon Iver, responsible for arrangements on HAIM's Women in Music Part III and FKA Twigs' Magdalene. Rob Moose is famous for his signature string arrangements, and he doesn't disappoint on Copycat Killer.
This EP features four of Punisher's tracks; 'Kyoto', 'Saviour Complex', 'Chinese Satellite' and 'Punisher'. These four are stripped back, further isolating Bridgers' vocals and really allowing the purity of her voice and the poeticism of her lyrics to shine through. Personally, this works best on 'Kyoto'. The original single is upbeat, tinged with an indie rock feel that stands out against Phoebe Bridger's usual slower and sombre sound. Whilst the original is vulnerable in its own way, this version takes this merit to new heights. The soaring strings and softer vocals allow for 'Kyoto's best lyrics to dazzle, where perhaps they were hidden before. 'I wanted to see the world/ Through your eyes until it happened/ Then I changed my mind' feels much more poignant in this stripped back version, sung softly instead of semi-howled. It gives the song a new meaning, a sadder one that leaves you wrapped up in Bridgers' feelings of regret. 
The rest of the EP certainly is enjoyable to listen to. Sonically altogether it's a beautiful body of work. However, I feel that 'Kyoto' is the main song this makeover really benefits from. For me, this is because the rest of the tracks are already slower ballads. Don't get me wrong, I love a ballad as much as the next person, and I'm a huge fan of all of these original versions. I am just unsure about what these new versions add to the musical universe of Punisher. This is not to say the versions are bad, or that I wouldn't recommend giving them a try, but I think that the album versions do and say all they needed to the first time around. I can't help but wish maybe some different tracks might have benefited from being given this treatment. For example, I would have really liked to see 'Garden Song' or 'ICU' on this EP.  I think Rob Moose's string additions would have really elevated these tracks, taking them to much more different and higher places. 
However, despite my personal doubts and misgivings, it is clear that musically this is a brilliantly arranged EP. This is the kind of high-level work I've come to expect from Bridgers and her plethora of collaborators, and as her repertoire continues to expand, I'm sure we can expect this standard to only get higher and higher. As always, I look forward to whatever Phoebe Bridgers decides to share with the world next. 
Rating 6/10 
Copycat Killer is available now via Dead Oceans
---
You Might Also Like:
A Press Conference for YUNGBLUD in Anticipation of New Album weird!
Album Review: Molchat Doma – Monument
Album Review: Pentatonix – We Need A Little Christmas
Single Review: Morrissey and David Bowie – Cosmic Dancer (Live)