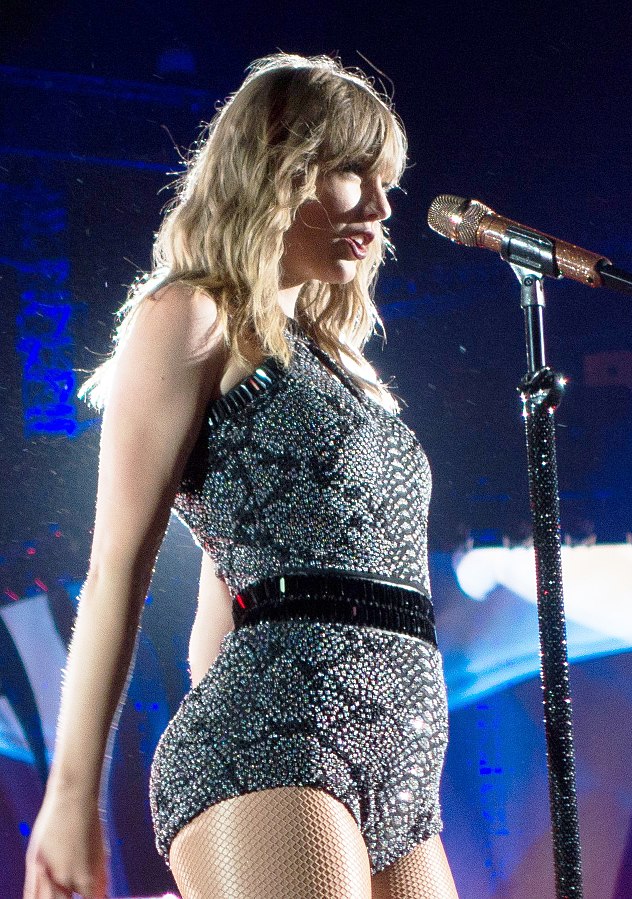 A new album and new chapter, Music Critic Saskia Hirst assesses the pros and cons of Taylor Swift's 'dropped your hand while dancing' EP, evaluating that it rubs lockdown's ruined romances the right way
Dropping hands while dancing isn't the only thing Taylor Swift's been dropping this past year. Dropping a bomb in directing her own award-winning music videos, releasing a documentary, a surprise album, a virtual concert with Disney + that beat all of quarantine's virtual concerts, and yet another album – surprise! Swift's been letting off steam and it doesn't look like she's burning out any time soon. With regards to the "dropped your hand while dancing" chapter specifically, it is a steam train that rips out another page from all our diaries of quarantine's failed romances.
This is no surprise: Swift is a storyteller. The EP's label as a 'chapter' itself serves to explain this. Swift is an experimental artist. She birthed the concept of a 'new album, new era', and her EPs are no exception to such originality. If the album is a novel, the EPs serve the purpose of short stories. Much like the 'new album, new era' mentality, it's 'new chapters, new stories' once again for Swift.
The EP is a folklore-telling (if you will) nutshell within the larger album narrowed down to tracks that converse with each other and which stories intertwine. Swift invites us on another journey to the forest of worlds and characters she's created to re-listen to the tracks in a structured but reinvented order, which serves a greater lesson for us to learn. In this respect, the EP (or EPs, given these 'chapters' are not a new thing to Swift), may be didactic on purpose and seek to offer wisdom to pass on before we leave the forest, as is the case with the tradition of folklore stories. Their message is passed through families, and the culture through generations. Swift's music is not merely music for the sake of sound, but music as a form of connection to others, and other realms, though the forest isn't so different from our own.  Adopt their shoes, empathise, and, most importantly, learn from their experiences which shoe best fits you. And If the shoe fits, walk in it. The idea is that we hopefully won't make the same mistakes as her characters in our own life.
First things first, the title itself speaks to what the chapter is about: it's a scene we've seen many times in movies, but not only that, 'dancing' is a repeated metaphor in Swift's music for long haul, committed relationships. But to take a deep dive into what the chapters mean and the cause they serve, a brief history of her previous chapters seems necessary: the "sleepless nights" chapter, the "escapism" chapter, the "yeah I showed up at your party" chapter, and my personal favourite, the "saltbox house" chapter. From these alone, we are aware that the chapters hold different themes and stories within the collective of the respective albums. This chapter, no doubt, fundamentally distinguishes itself from the rest. To begin with, it crosses the boundaries between both sister albums folklore and evermore. This, then, puts Swift's two surprise albums in conversation with each other for us to gain wisdom from the lessons learned and bridges burned.
The songs in this chapter are as follows: 'champagne problems', from which the chapter title originates and, as Swift has said herself, is 'NOT bubbly' (she was right), 'happiness' which is, of course, not at all happy, the recently released bonus track 'it's time to go,' which offers a facade of hope before the onslaught of 'tolerate it.' But would we expect anything less from a the fifth track of evermore? Picking up the pieces from 'tolerate it' is the collaboration with none other than The National in 'coney island' and, finishing with a bang, she rounds off the finale that took a melancholy turn with folklore, too, with outlier 'hoax.' It's an outlier because this chapter is not as simple as 'new album, new chapter.' 'hoax' does not belong to evermore like the rest of the EP but appears in the finale of its sister album, folklore. Its ending position in the EP, echoing folklore, slices our hearts open without the consolation that 'it's time to go' gave us. This is telling of Taylor Swift's story within this chapter, and the ending that she wants to offer. We are not meant to find healing in this chapter. It merely stares sadness in the face and leaves us behind to shine our own torch. It's a guide; not an answer.
Let's suppose, because it's rather blatant, that this chapter is about lost love, both in the sense of traditional heartbreak but also in a committed and seemingly alive, but hopeless, relationship. The order of the EP complicates the original, expected timeline for the healing of heartbreak: it starts expectedly with a rejection to a proposal in 'champagne problems,' moves on to the fallout of a heartbreak in 'happiness' and the paradoxical battle between regret and hope in inevitable endings. The EP, however, then changes course in 'it's time to go,' feeling a sense of peaceful – and powerful – closure in trusting one's instincts, knowing not only when to leave, but actually mustering the strength to follow through with it. A very important lesson in heartbreak.
However, all hope is lost as the EP makes yet another shift in gear. You could say it's a rollercoaster of emotions, and you'd be right (this is Taylor Swift we are talking about). With 'tolerate it', 'coney island' and 'hoax' we are swung back into the brunt of a lifeless, one-dimensional, destructive and outright bleak relationship in what can only be described as a trip down memory lane. The character we follow – or adopt –  through this story re-experiences moments again. Swift bluntly reminds us that healing is not linear. To take her own metaphor of relationships as ships at sea, when we think we have ridden the last of the waves, we find ourselves, once again, shipwrecked. That's expected.
On one last note, there is a quarrel I have to pick with the songs on the EP that will not be let off the hook just yet. The chapter is so frustratingly close to perfection, save for a few slips of song choice that would have made the story all the more fantastical and complex. Songs such as 'exile' and her other recently-released evermore bonus track 'right where you left me' would weave themselves perfectly into the discourse surrounding the messages, themes and purpose of this EP. 'exile', featuring Bon Iver's glorious sounding Justin Vernon, explores the plight of miscommunication's role in ending a relationship. Very fitting for lockdown's romances. Their voices compete for space to be heard within the track itself; both their individual voices and indeed layers of their own, creating a haunting sense of echoing, which indeed also echoes the whole-hearted need for a partner to speak their truth before they leave, for closure's sake. 
I must not neglect to mention 'right where you left me' also seems a better fit for the heartbreaking chapter, with its experimental use of heavy pre-chorus emphasising the cyclical sense of being frozen in time in the moment a relationship ends (with cobwebs even growing on the character),  waiting for the person to come back. This, of course, echoes the EP's backtrack to lifelessness, not to mention its prevalence of the fact we are all, indeed, stuck in time with (or without) our quarantine romances. The eliption of this track 'right where you left me' is particularly disheartening to the story of the EP because (controversially, perhaps), the genius of 'right where you left me' beats 'champagne problems' by a long haul. 
I suppose there is a reasonable explanation for this: 'champagne problems', for example, serves the purpose of exile and miscommunication in relationships. Exile is therefore redundant in some ways, perhaps. Furthermore, I won't forget to consider she likely has other EP chapters in the making. Swift can't afford to include every song that fits, or chapters won't be distinct enough in their own right. This puts me at ease, but I can't help but blame the 6-track EP restraint Swift has put on herself. I'll rest assured the future chapters will most likely offer an explanation as to why 'exile' and 'right where you left me' are stripped of their rightful place on the EP. Swift is dropping hands, hearts, and songs from EPs, too.
the "dropped your hand while dancing" chapter, then, proves Swift's music to be universal and flexible in its scope of meanings, alternate realities and endings. She presents her music to be inconclusive, eternal here to leave its mark; it has certainly left a scar and done a number on the best of us. Being frozen in time, the heartbreaking EP rubs lockdown's ruined romances the right way. It's a suitable lighthouse for the shipwreck. These songs in a different order, or in conjunction with other songs off her sister albums, offer completely different scopes of meanings. Multi-faceted nature is essential to Swift, and the forest is full of new changes in the wind, with fate and discoveries to be made and found. Her chapters, much like folklore itself, is a selective short story and a nugget of wisdom handed down to us. Like a 'willow,' the chapters and her fans bend right to Swift's powerful and wise wind.
Rating: 9/10
the "dropped your hand while dancing" chapter is available now via Taylor Swift