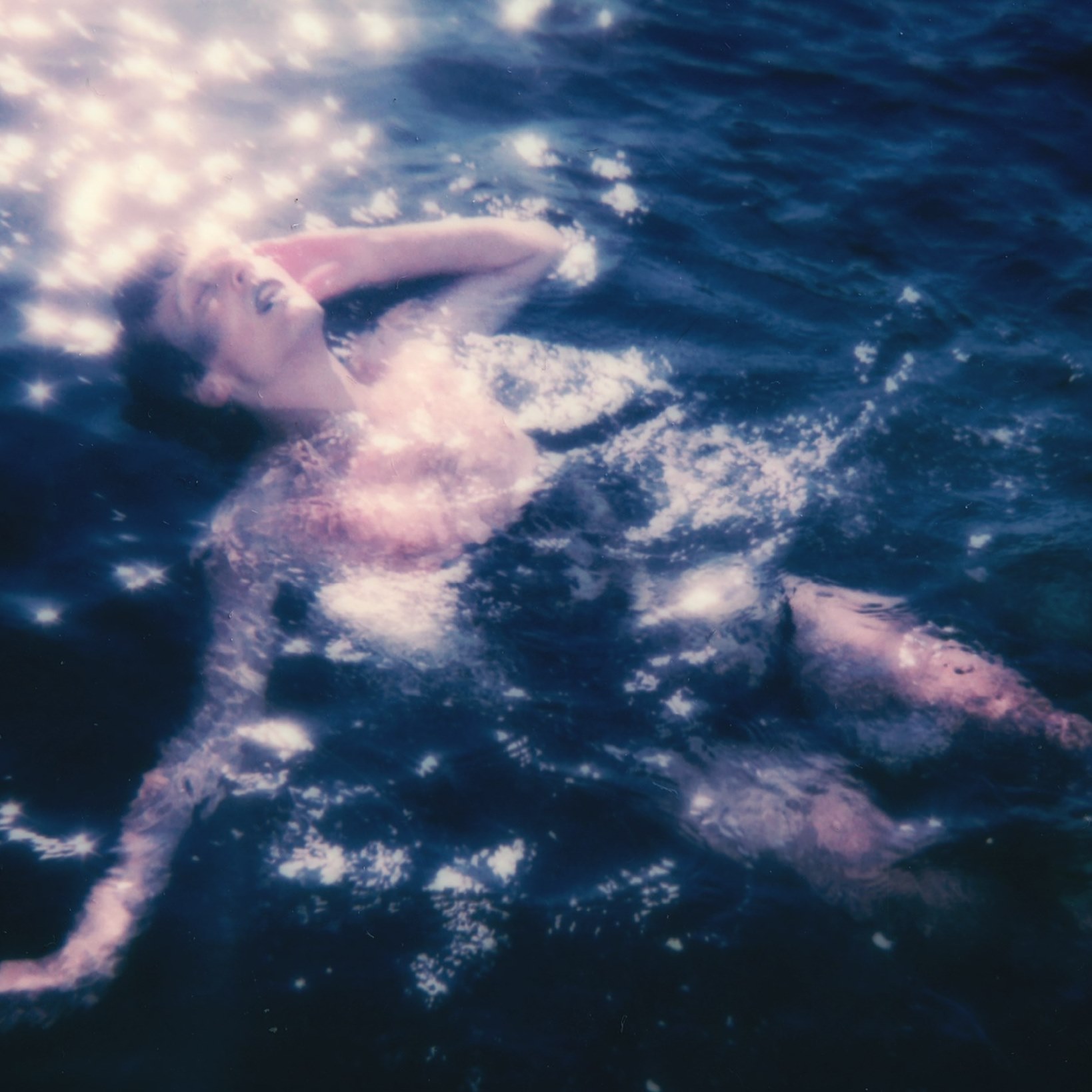 Clashing 80s pop sounds with high energy, androgynous glam rock, Music Critic Emma Gardner, declares Walt Disco's latest EP a powerful experience for the masses
For those unaware of the theatrical, glam and exciting Glaswegian sextet Walt Disco, you are in for a wild ride.
Walt Disco truly are a spectacle to behold, a dramatic assault on all the senses. Their lead singer James Potter is particularly striking. His almost androgynous, fluid persona is the perfect vanguard for a new oxymoronic sound-a futuristic new wave mixed with clearly 80s- inspired music. The best way to describe Potter to an outsider, is as the perfect blend of Adam Ant and David Bowie. He certainly brings something completely new and dynamic to the sphere with his zestful persona.
The anthemic style of the opening track 'Hey Boy (You're One of Us)' has clearly cemented this track already as a firm favourite, complimented by the riotous drum beat and punchy backing vocals. The angelic nature of the intro is soon quashed by the theatrical, foot stomping masterpiece that graces us for the next two and a half minutes.
'Cut your Hair' is a faultless melange of synth, glossy vocals and a punchy chorus. A remarkable, rocky guitar solo adds to the edge. Potter's voice is somewhat reminiscent of Billy McKenzie (of Associates fame). His raw energy and bravado provide an excellent lead for the rest of the band. Equally worthy of note is the panache and flair shown by the rest of the band, who create a flawless milieu of different sounds to clearly showcase their talent.
My personal favourite, 'I'm What You Want' has an innate ability to make you want to throw on your stilettos, put on your lipstick and strut like there is no tomorrow. The cut- throat, pounding guitar riff is a perfect foundation, along with Potter's powerful and rousing vocals.
The final track of the EP 'Heather' is a stark contrast to the rest of the upbeat tracks. It is perhaps in my view the weakest endeavour of the EP, but this is only because it deviates from the histrionic style that we know and love. The soft synth tones and the more mellow vocals suggest that this track could easily be part of an 80s teen movie. But it would have to be outrageous to be worthy of Walt Disco.
It is almost as if Walt Disco are preaching to the masses, with their no-nonsense, non- conformist attitude. This is the sort of EP where you want to throw open the doors and let everyone in for a fantastic and exuberant listening experience.
Whether it is the sound of the 80s that piques your interest, or their new wave, futuristic sound, Young, Hard and Handsome is sure to have you up and dancing. It is a lustrous attack on the senses, which provides a quintessential remedy to some of their more morose contemporaries in the field. There is no doubt that Walt Disco are definitely what we want in the sphere right now. Their EP is the perfect soundtrack to modern life-turning a black and white situation into fabulous colour.
Rating: 8/10
Young, Hard and Handsome is available now via Blood Records
---
You Might Also Like:
Album Review: Everything Everything – RE-ANIMATOR
Album Review: LANY – mama's boy
A Press Conference for Still Woozy on the Release of New Single – BS
Album Review: Halsey – BADLANDS (Live from Webster Hall)