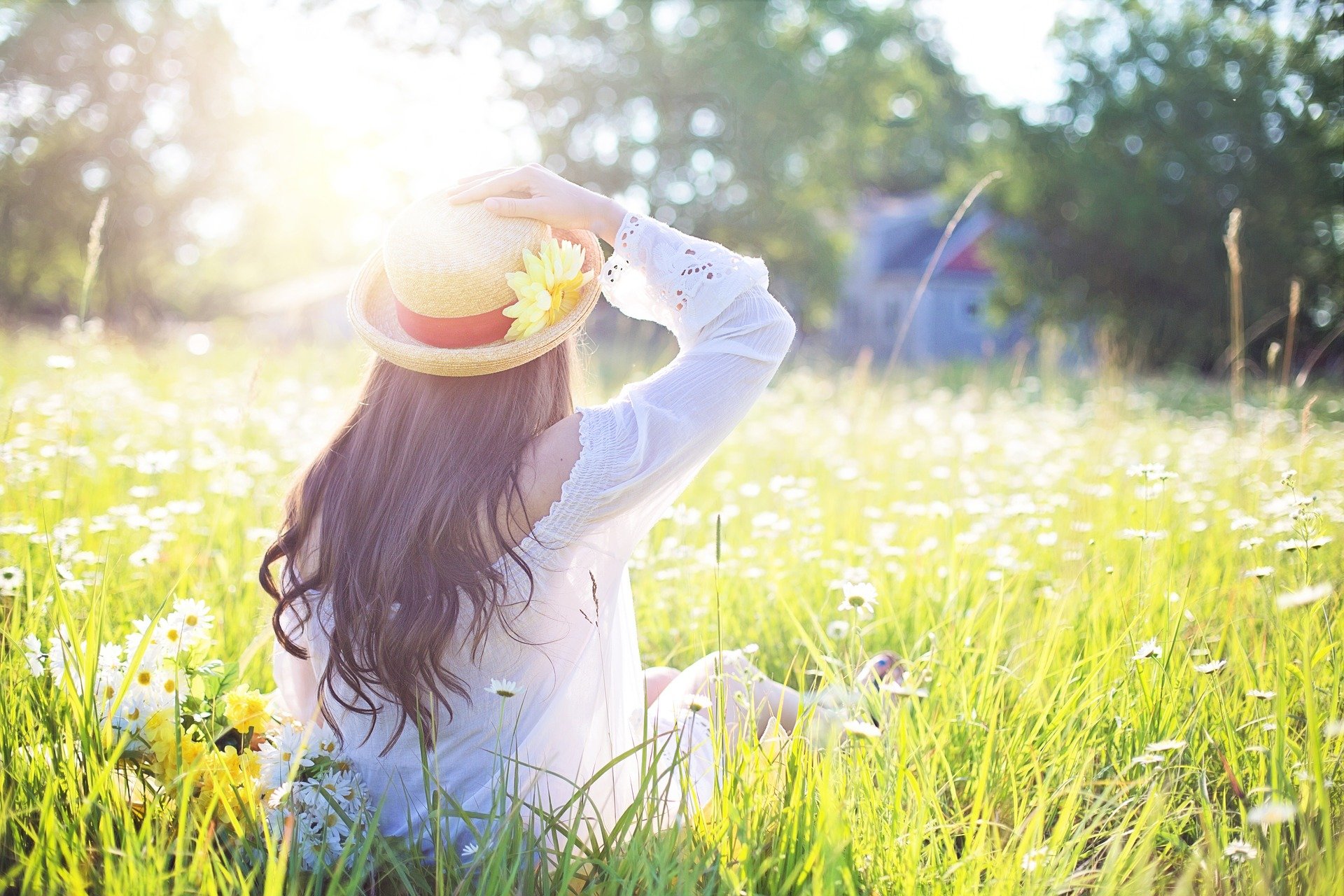 Comment Editor Phoebe Snedker gives us the low-down on how to look fabulous and feel flattered this summer for those suffering with Endometriosis bloating or those who may need more body confidence
With restrictions lifted and people being eager to go out again, the idea of emerging from a year of comfy joggers and baggy jumpers may not seem appealing to the majority of people. But this is a particular cause for anxiety when you suffer from chronic bloating.
As if dealing with the physical pain of Endometriosis was not enough, the excessive bloating — nicknamed 'Endo Belly'— feels like the cherry on top of an already depleted self-confidence.
I personally have dreaded the idea of going out to nightclubs and bars, trying to fit into trendy skin tight dresses and heels, because I know it is just going to cause me discomfort and highlight my bloated stomach.                                                                                 
However, this does not have to be the case. While these outfits work wonderfully for some bodies, they do not need to work for mine — and that is perfectly okay.
As I have come to embrace my 'Endo Belly,' I have found clothes that are comfortable and still stylish. So I no longer need to dread feeling uncomfortable in clothes that do not flatter my body when someone mentions clubs, bars, or any other activity that I want to dress up for.
It is so important to not let Endometriosis and your 'Endo Belly' control your social life, when it already has so much control over other aspects. You can embrace your bloat into your fashion choices and still feel sexy. This article will highlight some of my go-to clothing choices when it comes to going out.
Flowy Pleated Trousers
I find flowy, pleated trousers to be a lifesaver when suffering with a bloating flare. The elastic waist avoids any restriction around the stomach and therefore helps to relieve  unnecessary discomfort.
Not only this, these trousers tend to be highwaisted, which, when aided with the flowy nature of the garment, creates a more seamless and flattering figure.
While there is absolutely nothing to be ashamed of when it comes to bloated figures, I know this certainly helps me feel more confident when going out and socialising.
These trousers can be paired with a cute top and heels, or can be put together with trainers and a t-shirt for a more casual look— making them an essential item in my bloat-friendly wardrobe.
Ditsy Floral Skirts
Not only are these skirts fashionable and flattering, they are also incredibly comfortable on a bloated stomach. Whether you want mini, midi, or maxi-length, these skirts are incredibly versatile,  perfect for summery days out and TikTok-esque picnics.
There are plenty of colours and patterns to choose from and can easily be paired with rib-knit tees and cardigans of your choice. These skirts also tend to be highwaisted, which alleviates pressure from your bloated stomach and flows nicely with your figure.
Paper-bag Shorts
These shorts can be styled to look casual or more dressy — which makes them a go-to item of bloat-friendly clothing. You can adjust the tie for comfort, giving you the option to loosen them if you begin to flare unexpectedly in public.
Whether you fancy block colours, stripes or patterns, there are a variety of ways to style paper-bag shorts, making them a cute and comfortable asset to have. 
Oversized T-shirts and Cycling Shorts
This is a perfect outfit for any festivals you may have coming up. Simply choose a bold shirt, paired with a bucket hat and some funky glasses and you are good to go.
You can pair this look with a bum-bag if you wish to make the shirt more figure hugging, but the looseness of these items will allow your bloat to breathe without the confinements of a tight belt or zipped up skirt. You will be super comfy, but still look the part —  win-win!
Ditsy Dresses
These dresses, like other items I have mentioned, can vary from casual to going-out outfits, making them perfect for a bloat-friendly outfit. Whether you fancy a cute, floral summer dress or a little black dress for a night out — the dress' flowy nature creates a beautiful silhouette without causing you any pain or discomfort.
The dresses come in just below the breasts, giving them a perky appearance, while also creating a flattering figure for your waist. This is certainly ideal when you are suffering with an unwanted bloat. All-in-all, these dresses have definitely taken over my wardrobe this summer!
---
Read more on Endometriosis and Fashion from Life&Style here:
EndoTheStigma: The Importance of Endometriosis Awareness