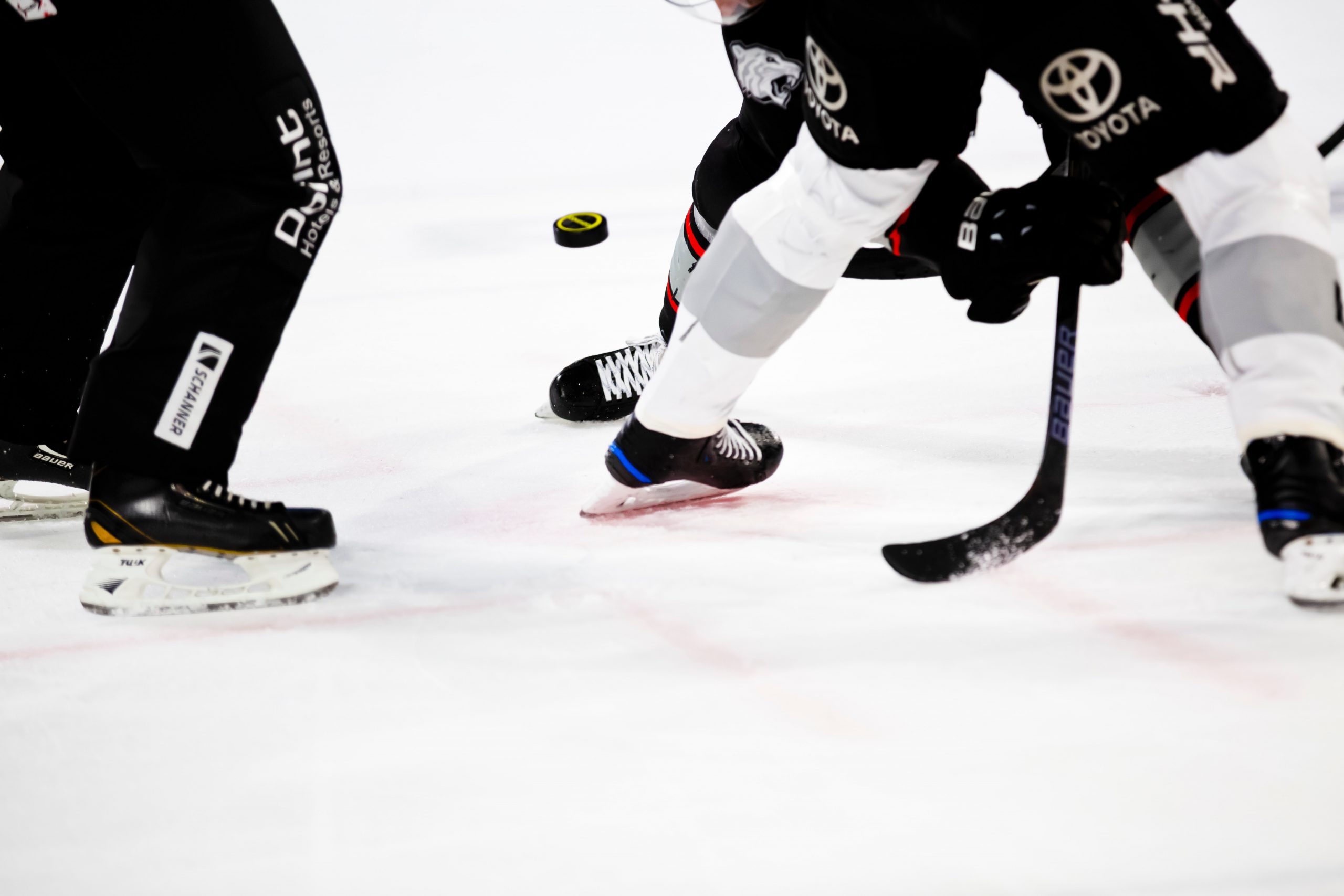 Sport Editor Lucy Blitz reports on the newfound development of neck protectors that could be the key to increased safety for ice hockey players
Trigger warning for this article includes: Death
---
Conversation surrounding the necessity for neck protection in ice hockey has mounted following the death of Nottingham Panthers forward Adam Johnson.
Johnson suffered a fatal cut to his neck after a collision with Sheffield Steelers' Matt Petgrave last month during a Challenge Cup match.
Following the events in Sheffield, the Elite Ice Hockey League (EIHL), in which both the Panthers and the Steelers compete, has announced it would not make the use of neck guards mandatory, though would 'strongly encourage' both players and officials to wear them.
Meanwhile, the English Ice Hockey Association (EIHA), responsible for all levels of ice hockey in England below the EIHL, has confirmed that neck guards will become mandatory from 2024. As the Elite League is out of its control, it is not subject to the same rulings.
Johnson's death, described as a 'freak accident' by the Panthers, has sparked huge reaction across the Ice Hockey community both at home and abroad. Jesse Pollock, previously a semi-professional player for Jerusalem Capitals, explained on social media that he would permanently be wearing a neck guard going forward, as it 'increases your safety on the ice significantly.'
Meanwhile, players across the NHL have considered wearing neck protection, with Philadelphia Flyers defenseman Travis Sanheim explaining that he tries to avoid any unnecessary risks.
'When that [neck protection] becomes available, I'm sure there's going to be guys that take them up on that and start wearing that as well', Sanheim said.
Both the NHL and USA Hockey do not mandate neck guards, with Flyers forward Scott Laughton only wearing one whilst playing as a junior in the Ontario Hockey League (OHL) as it is deemed necessary for younger players.
Explaining that he stopped once turning pro, Laughton noted that 'it's something you definitely have to look at going forward, see what the league and the [NHL Players Association] can do together, working to see what they can do for protection up there.'
Johnson, originally from Minnesota, previously played for in North America's National Hockey League (NHL) and made 13 appearances for the Pittsburgh Penguins. He then completed spells in the Swedish Hockey League (SHL), before joining up with the Ontario Reign and the Lehigh Valley Phantoms across the American Hockey League. After playing in Germany for Augsburger Panther, Johnson made the move to Nottingham Panthers in August this year.
On Tuesday, South Yorkshire Police announced that a man had been arrested over Johnson's death, while an inquest was opened and subsequently adjourned on November 3rd. The man has subsequently been released on bail.
Nottingham Panthers will return to the ice on Saturday 18th November for the first time since Johnson's death, in order to play a special memorial game against Manchester Storm. Taking place at the Motorpoint Arena in Nottingham, the exhibition game will hope to 'honour Adam and everything about who he was as a person and a player', said Panthers chief executive Omar Pacha.
---
Check out more from Redbrick Sport here:
Are Harlequins genuine title contenders?
The aftermath of the rugby World Cup on the premiership