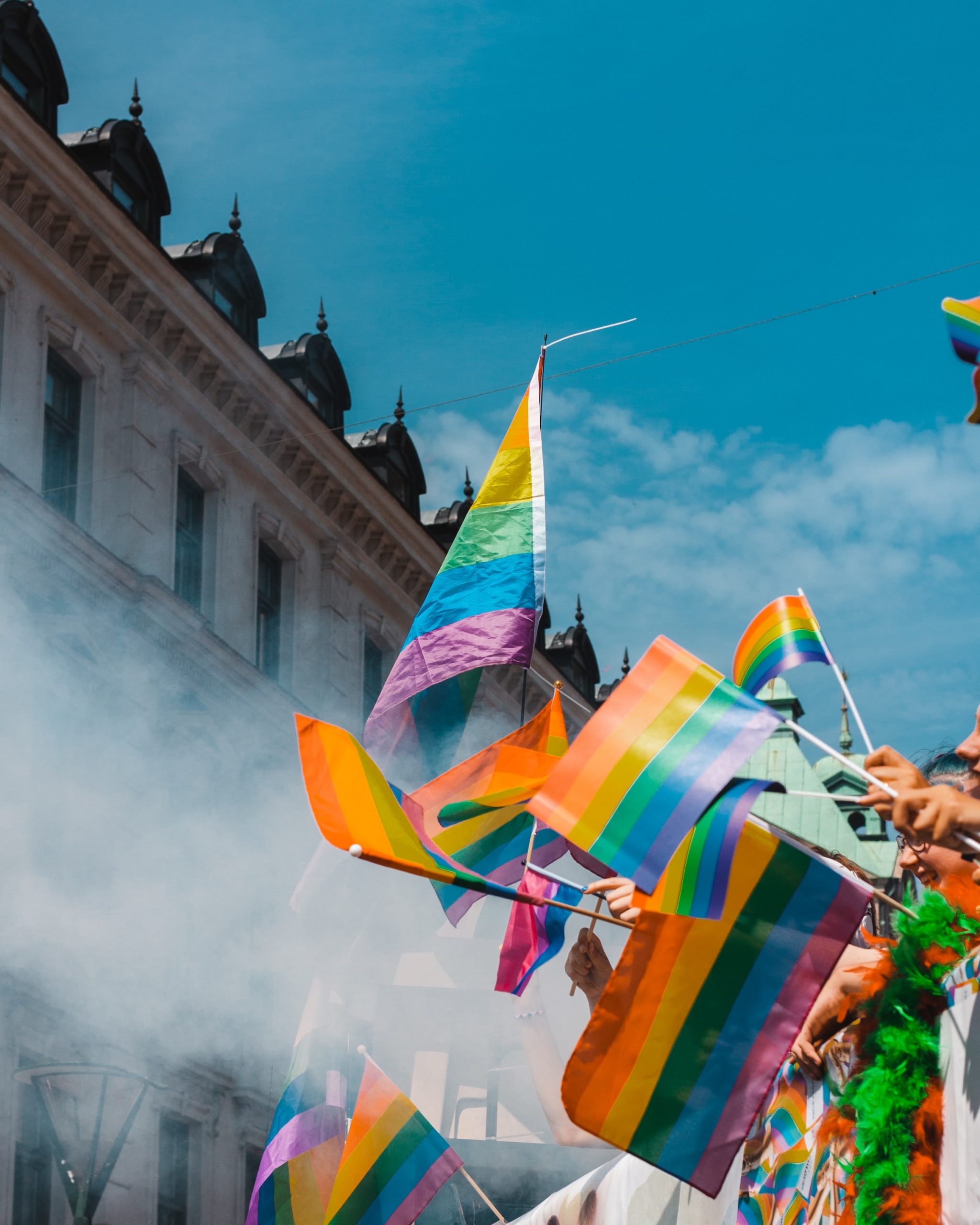 Comment Writer Cerys Holliday explores why there is a need for increased mental health support for LGBTQ+ community members during lockdown
Content Warning: Article mentions suicide 
Since the start of lockdown, the toll on mental health has dramatically hit the population, particularly members of the LGBTQ+ community. Four out of five members of the community believe their mental health has been negatively affected since lockdown began, with support groups, such as LGBT Hero, noting a worrying increase in views on their suicide-prevention pages by 44% – equating to an additional 11,000 people accessing the site.
Suicide is one of the leading causes of death of young people, with those in the LGBTQ+ community three times more likely to contemplate suicide as opposed to a young, heterosexual individual. In 2018, the government launched the LGBT Action Plan, with the hopes of 'improving the lives of lesbian, gay, bisexual, and transgender people.' The plan is 'focused on reducing suicides.'
For many members of the LGBTQ+ community, it seems having a support network is a key part of establishing and maintaining positive mental health. Due to the conditions of lockdown, accessing support networks has arguably become more challenging than ever, with many unable to carry out face-to-face interactions. Before lockdown, statistics from LGBT Hero stated that 24% of LGBTQ+ people said they were often depressed, which has since risen to 43%.
LGBTQ+ support services seem to play an important role in helping community members gain a sense of confidence when it comes to identity and sexuality. With the unprecedented global pandemic, the decreased availability of these services has impacted a range of LGBTQ+ community members, with charities noting particularly worrying effects. Speaking to BBC News, Gavin Boyd from The Rainbow Project in Northern Ireland stated that within three weeks, it was known that three LGBTQ+ people had ended their lives.
Increasing rates of unemployment, separation from loved ones, and growing rates of loneliness have affected all populations, not just the LGBTQ+ community. It is important to remember that this pandemic has affected everyone's mental health in different ways. For many, feelings of hopelessness have proven negative for their mental health; an international study revealed that one in two UK residents have felt depressed or hopeless about their future post-COVID-19.
However, discussing a person's mental health is not just something that should take place because of the COVID-19 crisis. In my opinion, the treatment of those who have had mental health conditions diagnosed prior to lockdown is not being recognised enough. What is being done to help and protect their well-being? Periods of isolation naturally means more time is spent alone with your thoughts, and for those with pre-existing mental health conditions, the way in which mental health can be discussed in a more generic way could possibly prove detrimental if they are being denied the help they need.
For members of the LGBTQ+ community, fighting the battle to live life as their authentic selves is an everyday one – pandemic or no pandemic. More particularly with lockdown, some individuals have resulted to isolating in environments where they are not accepted, leaving them vulnerable; 8% of LGBTQ+ individuals do not feel safe where they have been forced to isolate, and 18% of LGBTQ+ people are worried their situation will stem towards substance misuse or a relapse.
I believe more needs to be done to protect vulnerable communities – especially LGBTQ+ members – in these challenging times. If it is not alarming enough that something needs to change from the rise in rates of depression, anxiety, and even suicide, perhaps that is equally worrying in itself.
If you or someone you know has been affected by these issues, you are not alone. There is a range of organisations available to support LGBTQ+ people all year round regarding mental, physical, and emotional well-being. Remember, people are here to help. 
LGBT Foundation – call on 03453303030
Samaritans – call for free on 116 123
Stonewall – this organisation in particular provides a list of a range of other LGBTQ+ inclusive organisations that can provide help and support.
The Trevor Project – a national organisation focusing on suicide prevention within the LGBTQ+ community. 24/7 services, call on 1-886-488-7386
Birmingham LGBT Centre – call on 01216430821
_________________________________________________________________________
Like this story? See below for more from Comment:
Why 'Caroline's Law' Has Been A Long Time Coming
Reflecting on the Lockdown Experience: A Positive Turn Of Events?