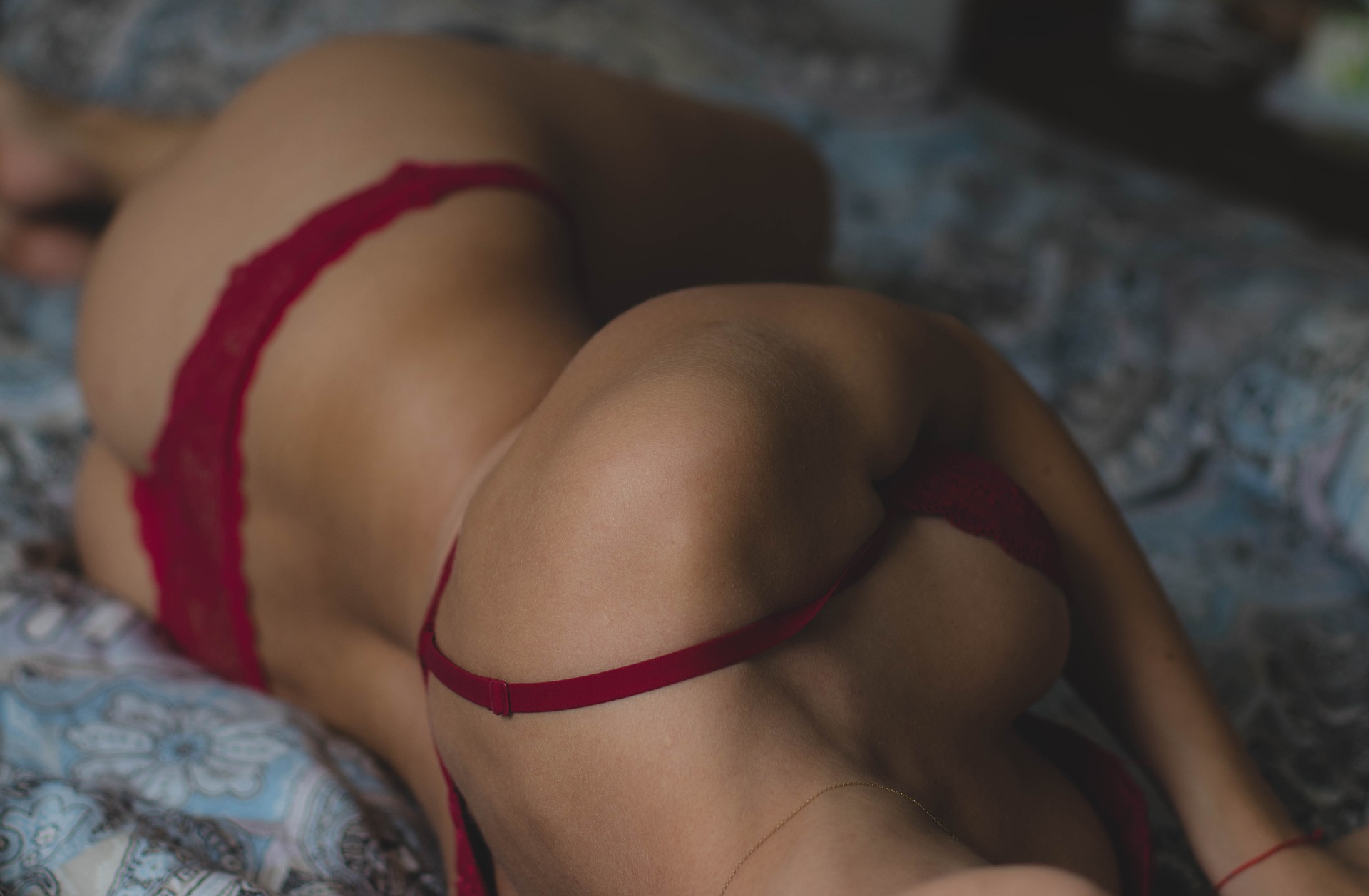 Life&Style Writer Marina Ley debates the morality and place for OnlyFans in a feminist society
Content Warning: This article mentions sexual harassment
Imagine, the year is 2010 – you know the routine like the back of your nine-year-old hand. All the culinary genius of yourself a decade younger; a Frube and a fruit shoot and the familiar sound of Disney Channel's 'Shake It Up' theme song. It sounds like coming home. Roll on ten years and 'Shake It Up's it girl, Bella Thorne has swapped the bright lights of Disney Channel for the white light of a computer screen, yanking the baton from Kim K's hand, and breaking the internet via OnlyFans.
If you have managed to maintain ignorance on the subject of OnlyFans up until this point (and honestly good for you), allow me to briefly outline the online platform. Founded in 2016, this site allows content creators to earn money from their subscribers, who pay a monthly fee. Content can range from anything to everything, and can be created by any Tom, Dick and Harry – although it has become common knowledge that the middle of the triad alludes to the site's most popular content. So how has this popular platform become the hotbed for such controversy?
Bella Thorne recently joined the online club, proceeded to checkout and bagged herself a staggering $1 million in the first 24 hours. Thorne allegedly charged £150 for a 'nude' that was not true to its name leading to accusations of false advertising. After Ms. Thorne put all our student loans to shame by a mere weeks earnings, OnlyFans were quick to change their policies; capping how much one can earn in tips and 'pay per view' posts, now only paying content creators monthly instead of weekly. OnlyFans have claimed that their change in policy has no link to any individual creator, users of the site and the wider sex work community were up in arms about Ms. Thorne's actions. Many felt angry that Thorne, an already famous and successful woman, was appropriating and gentrifying sex work.
Although Thorne insists that she wanted to destigmatize sex work, the community feel further marginalised and fearful for their income. Sites such as OnlyFans provide a safe and, topically Covid-19 compliant space to engage in sex work, with many users relying on OnlyFans as their primary source of income. Therefore, it is understandable that they feel concerned by celebrity users such as Thorne squashing their visibility and income.
However, this begs the question, have these OnlyFans content creators fallen victim to a bigger structural issue? It is the age-old debate; is sex work the peak of fourth wave feminism, allowing women to take ownership over their bodies or, have sex workers been manipulated by patriarchal narratives, and told their worth is solely dependent on their objectified body? Perhaps even more sinisterly, Bella Thorne represents the industry's gyno-misogyny as female sex workers feel they must compete against one another to reap the biggest male revenue.
So, although falling back on cancel culture is the easy way out in an increasingly technological society, let's not cancel Bella Thorne as she falls victim to the standstill that many sex workers are faced with. The question remains- should sex workers feed the objectifying male gaze or eternally struggle to match their male counterparts' economic and social status in more conventional career paths?
Victimising sex workers does not sit well with me either. Not all sex workers are victims of oppressive forces, with many simply expressing their sexual liberty. That said, I question how free the choice of sex work is whilst we are tied to so many patriarchal norms and societal structures. With CSEW's data showing that one in five women have experienced sexual assault, do women have as much autonomy over their bodies as we like to believe? The power play displayed in OnlyFans is off balance and so I cannot help but question if these women are as in control as the site wants us to believe.
With OnlyFans snatching 20% commission from every content creators' post, it is unsurprising that these women may feel like they are constantly behind their phone, taking photos just to make ends meet. This app enables a never-ending stroll to the Red-Light District, twenty-four hours a day, seven days a week, but in the four walls of your own home. This frankly sounds like a soul-sucking, emptiness-inducing, exhaustive trip. Is it a price worth paying? For many creators (who may be single parents, struggling students or marginalised members of society), there is no other option.
Sexual liberation takes a sour turn once women's bodies become a commodity, as the consumer feels entitled to get the most (literal) bang for their buck, pushing the boundaries into a world of interesting, custom created sexual fantasies. Introducing money as the third party in a relationship blurs the lines between how much of a two-way street these online interactions are. The customer receives their own, custom-made blow-up doll, whilst the producer receives relentless objectifying for a pittance. To do the math, slapping the unequal power dynamics on top of capping earnings with celebs such as Bella Thorne marginalising the smaller scale creators makes for a perfect environment for exploitation.
A service deemed to revolutionise the porn industry, with women usurping control has been flipped on its head, giving male consumers the upper hand. Instead of personifying OnlyFans as the face of fourth wave feminism, let us see it for what it is, just another exploitative, patriarchal presence labelled 'modern'.
---
Read More Like This:
Stark, Naked: Lingerie Gone Rogue
Student Sex Work at Universities On The Rise