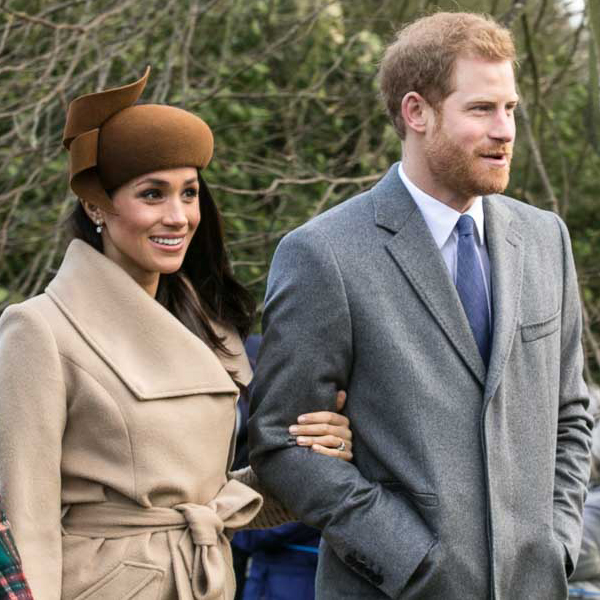 Comment Writer James Simpson examines the aftermath of Harry and Meghan's explosive interview, arguing that Meghan's treatment by the British press is yet another example of pervasive tabloid racism
Recent events surrounding Duchess of Sussex Meghan Markle and her relationship with the British royal family have caused a sensation in the media. Although rumours about tensions between the duchess and her in-laws have abounded since her marriage to Prince Harry almost three years ago, bitter truths were brought to light several weeks ago in an interview of the royal couple conducted by Oprah Winfrey. Meghan Markle's disclosure of her experience as a member of the royal household, including shocking revelations about racism and abuse which she alleges to have faced from family members, has been witnessed by millions worldwide. 
Nowhere more so than here in Britain have these revelations aroused serious gossip and controversy. Unsympathetic responses to the Duchess of Sussex, perhaps most notably from high-profile television presenter and long-term critic Piers Morgan, have given rise to a deeply toxic and hostile media atmosphere. However, the vitriol experienced by Meghan Markle in these last few weeks, indeed over the last several years, is nothing new. Tellingly, she is not the first prominent woman of colour to have invited undue and obsessive scrutiny by this country's media. Hers is just one of countless examples which expose the falsehood of a recent statement released by the Society of Editors, in which its executive director Ian Murray (who has since resigned) rejected claims that the UK press is 'bigoted. These recent events have served to remind us of the racism which lies at the core of the British press.
The Duchess of Sussex's treatment by the likes of Piers Morgan and the tabloid press reminded me of an episode which took place last summer. During a heated discussion about racism in the wake of Black Lives Matter protests, Afua Hirsch, a black journalist and broadcaster, was heavily berated by radio host Nick Ferrari for her comments about 'problematic figures' in British history. When Hirsch expressed support for the removal of statues of figures such as Winston Churchill, Ferrari responded by asking her why she decides to 'stay' in Britain. Ferrari's jibe, which, rightly, attracted severe criticism, bears some parallels with comments made about Meghan Markle in the British press. Both cases reveal just how candidly and openly prominent media figures engage in ridiculing celebrities of colour. Ferrari's remark was not even subtly racist. The comments received by Hirsch and Meghan Markle are certainly not isolated; they are microcosms of a wider pattern of anti-black racism within the British media.
Ferrari's outburst was a particularly stark and recent example of racism within the British media. It was jarring because such overt racism has not often been reserved for high-profile figures in similar contexts. Over the last decade or so we have seen that the most extreme cases of press racism are those targeted at groups of individuals. Television personality Katie Hopkins's vile remarks in a 2015 article written in The Sun newspaper, in which she described migrants as 'cockroaches', remain perhaps the most striking example of this. 
The racism faced by the likes of Meghan Markle, Afua Hirsch, and countless other prominent black and female figures is often more insidious, though no less unsettling. It is often built on double standards. More than anything, it takes the form of a particularly nasty hybrid of racism and misogyny, called 'misogynoir'. It is no accident that Diane Abbott, who is reported to receive almost half of all abuse directed at British female MPs, has been subjected to constant scrutiny and mockery in the British press for things as insignificant as a numbers mix-up in a 2017 interview. The press response in this instance, while paling in comparison to the abuse Abbott is used to receiving, nonetheless drew on racist stereotypes of black women as 'incompetent' and 'stupid'. Such a blunder would likely have otherwise gone unnoticed if it were a white counterpart in the same situation. Similarly, it is no accident that the Duchess of Sussex has attracted press scrutiny for something as trivial as closing her own car door instead of waiting on a chauffeur, while her brother-in-law's wife the Duchess of Cambridge has scarcely received any hint of criticism over a decade of her career a high-profile member of the royal family. 
Such double standards are by no means limited to women of colour. We are all probably familiar with events just several months ago involving footballer Marcus Rashford who, following his successful attempts to lobby the Conservative government to extend free school meals, was subjected to an onslaught of abuse and criticism on both social media and from within the press. There is a further infamous example of double standards being applied to another black British footballer, Raheem Sterling, who was criticised in a 2016 Daily Mail article for his spending habits. Sterling's white peers, some of whom had engaged in similar behaviour, did not experience such reproval within the press. Again, while Sterling did not invite explicit abuse, the press response can still be characterised as racist because it demonstrated unwarranted and intrusive involvement in the private affairs of an individual whose behaviour, were it not for the colour of his skin, would likely have gone under the radar.  
What all of these case studies illustrate is that racism in the British press, while very much present, is not always explicit. It cannot always be reduced to the language used in newspaper headlines. Rather, it can often be characterised as a pattern of behaviour, as the way in which prominent non-white personalities are treated and depicted in comparison to their white coevals. The treatment Meghan Markle shows just how far we as a country have to go till our press can be described as truly racism-free.
---
For more from Comment:
Rishi Sunak Unveils Budget For 2021/2022: What Does It Mean For Our Current Financial Crisis?
Outsourcing the Asylum System: The Cost of the Tories Putting Lives in the Hands of Business
At-Home Smear Tests: A Revolution in Women's Health?