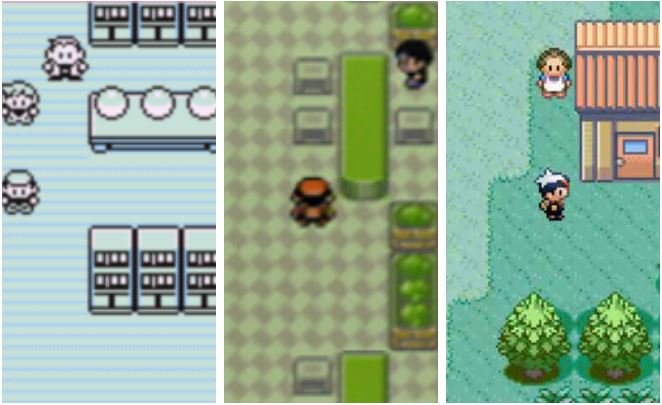 Dashiell Wood does some back of the Air Mail envelope maths to try to figure out what new leaks could mean for the Pokemon franchise
Pokémon publisher Nintendo made a splash earlier this year with the surprise announcement of Super Mario 3D All-Stars, a celebratory compilation of Mario's greatest three-dimensional hits released just in time for the franchise's 35th anniversary. Despite some anger from fans regarding the title's limited-edition nature, with physical sales limited until March 2021, the collection was a top seller and debuted at the top of the UK's physical sales charts in the third week of September.
Perhaps capitalising on some of this success, it seems Nintendo might be thinking of giving Pokémon the same treatment very soon. Earlier this week, an anonymous user on the gaming board of forum website 4chan posted a screenshot allegedly captured from videogame retailer GAME's online storefront.
The capture appears to showcase a listing for the 'Pokémon Master Collection', containing 'three classic' Pokémon adventures; Pokémon Red, Pokémon Gold and Pokémon Ruby. All three games are some of the most loved series entries from the Game Boy era; with Red released on the original Game Boy, Gold on the Game Boy Color and Ruby on the later Game Boy Advance. The image quickly gained some traction and was shared to other popular platforms, with one Tweet from @GameLeaksRumors gaining over 6,000 likes and 3,000 Retweets.
Although it's unlikely, if the screenshot is indeed genuine it wouldn't be the first time that retailers have leaked games by prematurely listing them. Most notably, Ubisoft's hotly anticipated upcoming title Far Cry 6 was leaked back in July by a rogue store listing on PlayStation Hong Kong. It would also not be the first time that the forum website 4chan has proven a reliable source for leaks, with users frequently leaking details regarding popular Nintendo titles like Pokémon Sword and unreleased updates for Super Smash Bros. Ultimate in the past.
If you weren't already aware, next year is Pokémon's silver anniversary and with the series' first game, Pokémon Red, celebrating 25 years since its original 1996 release and excitement is growing around the franchise. It seems almost inevitable that some kind of nostalgic collection will be released to try and capitalise on the resultant resurgence of interest in the series. Similar leaks pointing to a Pokémon collection have also been surfacing for a number of months of are routinely doing the rounds on social media sites.
It is very important however, to remember that anyone can contribute their own 'leaks' to sites like 4chan entirely anonymously and that any kind of rumour circulating online should be taken with an absolutely mammoth pile of salt. Sources are very often unverifiable, images can be easily faked and internet hearsay is far from conclusive evidence that anything even remotely Pokémon related is in development.
Still, there's certainly a lot of hype surrounding the franchise and with sales of Mario 3D All Stars coming to an end, 2021 would be and absolutely perfect time for Nintendo to rerelease some all-time favourites.
---
Take a look at what else Redbrick Gaming offers below:
The Coming and Going of Gaming Fads, Featuring Among Us
Ring Fit Adventure: A Kinder Exercise Game