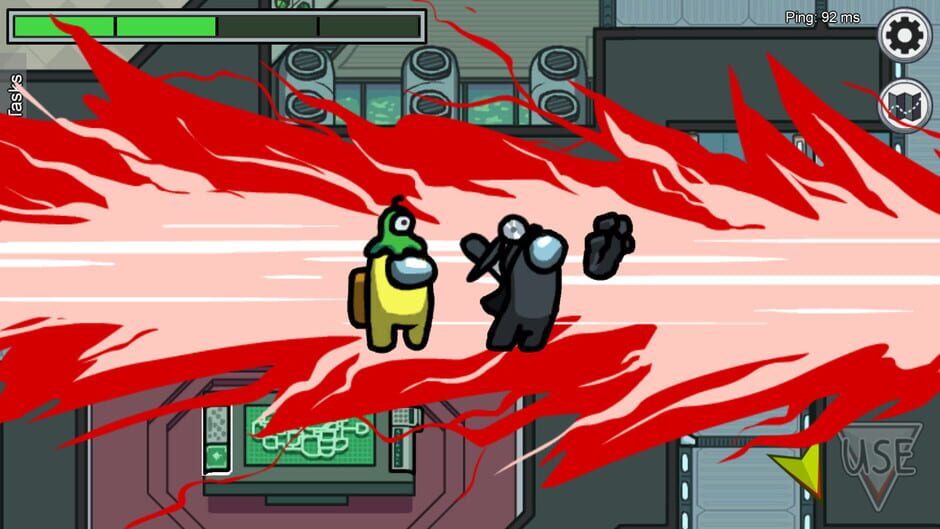 Gaming Writer Anya Logue discusses some of the most widely popular video games of recent years, including the recent hit known as Among Us
If you haven't played Among Us by now, where have you been? Welcome to our generation's new favourite game. It's got impostors, it's got a spaceship, and it's got cute coloured little characters that you can personalise with cool hats. What more could you want? No wonder it's suddenly amassed around 4.5 million players.
Despite releasing in 2018, the Online Mutliplayer game has only just taken off. Pretty much unheard of until this year, it's now many peoples' favourite way to pass the time whenever they have a spare moment.
Among Us is not the first new game to kick up a storm. Fads in gaming are always coming and going. From Flappy Bird to Pokemon Go to Fortnite, we've lived through our fair share of crazes. Each game has had their moment in the limelight, and then, as quickly as they came, faded from memory.
Now, Flappy Bird makes me think of schooldays – a time I look back on with mixed feelings. Sometimes 2014 feels like a much simpler and freer time, but then again, I might be looking with rose-tinted glasses. And I definitely don't miss being a teenager. Awkwardness and insecurities sums up a lot of what goes on in the world of schoolkid, and that's what the short era of Flappy Bird represents to me now.
Pokemon Go brings up a whole different set of memories. The year I turned 16, the year Trump was elected President, the year I started seeing the world for what it is: a bit of a hot mess. But there is still goodness in the world. Including, it turns out, a maze of adorable little creatures roaming my hometown, waiting to be caught on my phone. Cute cartoon animals and an app that tells you to explore the actual outside world. Pokemon Go was a pretty great antidote to the stress and confusion of living through 2016.
But let's get back to the present, and the year of the Among Us craze. In mid-2020, it has felt like this year could spell the end of the world (or at least the end of our world as we once knew it). Gaming can give a much-needed bit of relief. It's a glimmer of light in a sea of social distancing and self-isolation. Some good old fashion escapism is called for right about now, and Among Us certainly provides.
It's nice to have a bit of time in your day where your aim is just to work together as a team to complete simple tasks. Or, if you're an impostor, to cause harmless mischief. Harmless is the key word there. You might be killing people in the game, but even then, they can come back as ghosts (and who doesn't love living the simple existence of a ghost, floating through walls and talking to your fellow dead people?). At this moment in time, a game with no real-world consequences is exactly what we need.
The community aspect of the game is pretty important too. Nowadays, it's relatively rare to find something where everyone in an entire generation has at least heard of it. Gone are the days where the whole country would stop and watch their favourite show together at 9pm every Saturday. Even the most popular TV shows don't boast the same viewing figures as they used to. With streaming platforms like Netflix, we no longer sit and watch together. You can pick and choose what to watch to exactly match your interests and schedule. The sheer choice is amazing. However, we have lost the communal aspect.
So, community through shared popular culture is harder to find than it once was. Add to that a pandemic, where meeting up with friends sometimes becomes impossible, and you're in for a pretty lonely time unless you find new ways to connect.
Among Us, in its own little way, presents the perfect solution. Nearly everyone in our generation knows about it. Could this be the thing that makes us feel like a community again? Fads like this can give us a rare cultural moment where all you've got to say is the name of the game and everyone knows what you're talking about.
Actual gameplay in Among Us is based on human connection too. You can play with strangers or with a group of people you already know. And being miles away from each other doesn't have to stop you – the magic of online multiplayer removes some distance between you and your friends. Even playing with complete strangers can give you a sense of community.
Memes about finding the love of your life on Among Us are obviously made in jest, but there is some kernel of truth in them. You can find some connection within this game. It may not be the same as meeting real humans, but if you're in self isolation or shielding right now, it might be the best you have. That has got to be worth something.
---
Check out more content from Gaming here:
Will an Increase In the Price Of Games Impact Gaming as a Hobby?
Fall Guys: Ultimate Knockout Review 
Steve, Alex, Zombie and Enderman from Minecraft from Smash Bros. Ultimate