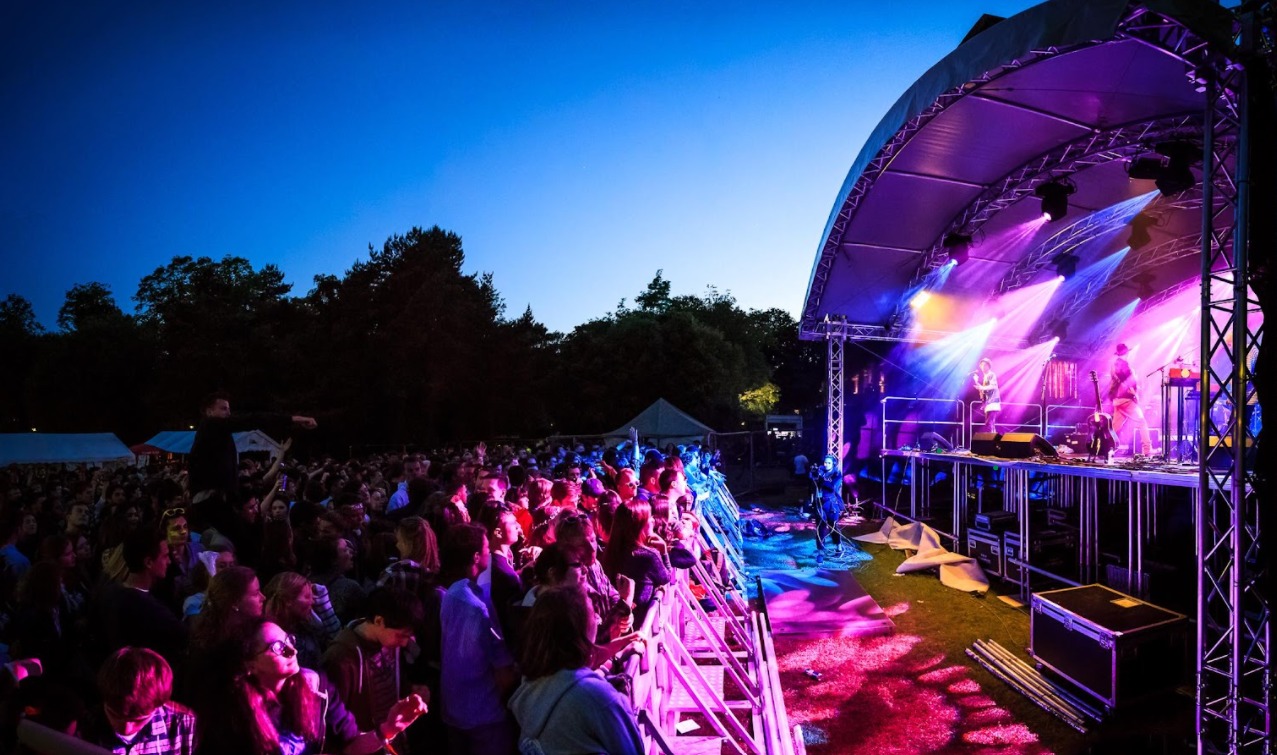 Music Critic Beatrice Lancet previews ValeFest, anticipating it to be an exciting day full of emerging UK talent
The student village of the Vale houses the largest student-run festival in Europe: ValeFest. There has been a growing buzz on social media surrounding the line-up of this year's festival, the first live event since 2019, which will host four stages of performances for students and the wider Birmingham community. Supporting live local music and offering a 'kaleidoscopic array of performances' from acoustic acts to indie bands, ValeFest has indicated that it holds something for everyone.
West London and Irish singer Biig Piig's alternative sound is going to grace the main stage as the headliner of this year's festival. From her 2017 breakthrough single, 'Vice City' to her most recent EP, The Sky is Bleeding, the singer has developed an individual blend of folk, hip-hop and indie-pop, which The Line of Best Fit calls 'evocative', 'romantic' and 'languid.' Her vocals drip chill vitality with luscious harmonies reflecting her emotions regarding life in the modern world.
The line-up has revealed that ValeFest will take us all on a musical journey encompassing different genres, full of lush lyrics and melodies. From General Levy's melodic rap flows to Disrupta's Drum and Bass and Phoebe Green's disillusioned indie-pop, the artists on the main stage are a fresh and interesting representation of the UK new music scene.
Complimenting this diverse set of performers are indie dream-pop band, Swim School, Drum and Bass DJ, Disrupta, and gospel inspired Sipho. It is great to see ValeFest connecting with so many original and unique artists, many of whom are currently in the process of developing their sound and going into a busy summer of festival performances.
The ValeFest organisers see the festival as a way to 'shine a light on local talent by providing a platform for up-and-coming Birmingham artists' and it is therefore not surprising to see so many local emerging acts performing at the festival. The main stage will host Birmingham-based acts including Overpass, whose tracks have been supported by BBC Introducing in the West Midlands and are already gaining recognition through their countless Birmingham gigs. ValeFest is a brilliant way to introduce students from all over the country to the flourishing Birmingham music scene, with artists such as Molly Bethan, Midge and Demelza also on the line-up. The main stage reveal is a testament of the strength of the local music scene, showing the amazing variety of music that Birmingham, as a city, has to offer.
Alongside these acts, it is amazing to see the festival supporting student talent, including Jack Frohlich, Overcliff, Amber Sky and many more who represent the exciting and growing volume of student music being created in Selly Oak and beyond.
After years of cancelled gigs and online performances, I for one am excited to see the university come to life in celebrating a year of hard work back on campus after exam season. With even more bands and artists to be announced and with ticket costs going towards Friends of the Earth and EcoBirmingham, the event promises to be an eco-friendly night of brilliant music from emerging UK talent.
Information about the festival is available on ValeFest's official Instagram page (@Valefestival) and final release tickets are available from the Guild of Students Website.
---
You Might Also Like:
Live Review: Florence + The Machine