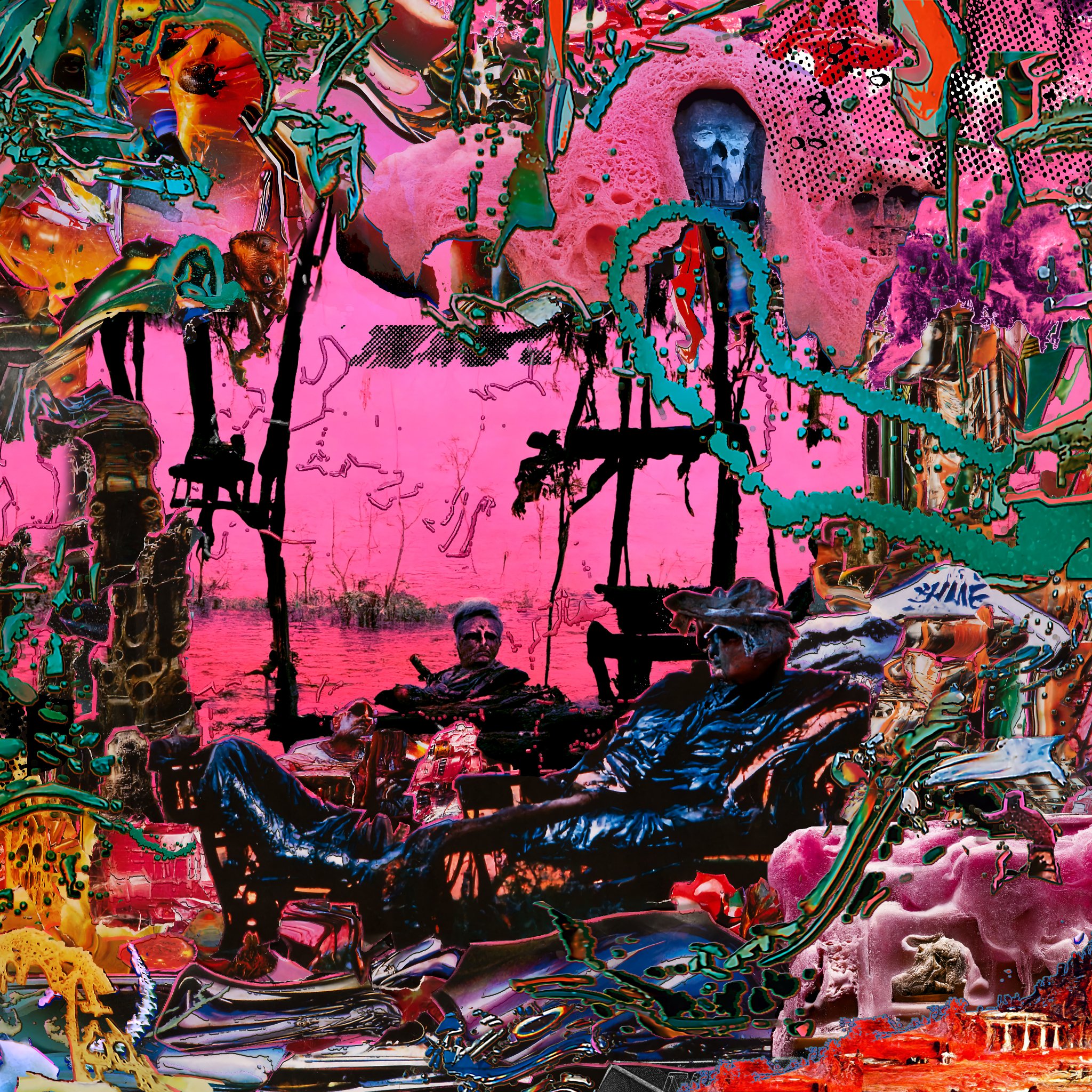 Music Critic Sadie Iddenden praises Black Midi's peculiar and mysterious live show
Hailing from South London, black midi embrace the joy of experimentation with their music. A few genres associated with the band are progressive rock, math rock, noise rock or post-punk. What seems most fitting is that they constantly create genre-defying sounds. The summer of 2022 saw the band, consisting of Georgie Greep, Morgan Simpson and Cameron Picton, release their well widely received album Hellfire. The album consists of tales of military life, love and well–crafted characters like tired theatrical show performers from '27 Questions' or homophobic captains in 'Eat Men Eat'.
After touring the US and dotting around the UK, the band released four nights at the village underground in Hackney in March 2023. However, these weren't any shows; each night was created surrounding each one of their albums. I had the pleasure of attending their 'mystery' opening night on Sunday the 5th of March.
The queue weaved down the street to get in, I stood in line for the cloakroom as a man came in, and my friend said something like he had a nice jacket. Before realising it was Seth Evans, who frequently sings and plays keys for the band these past few years. Trailing behind him, through the entrance, all Black Midi fans trickled through, Geordie Greep appeared and briefly said hello to a fan who approached him. Short in stature, he entered the crowd and made his way with 30 minutes to spare before the show began.
No one knew what to expect; conversations around me ruminated if they would cover some Kate Bush, possibly play new tracks, or someone hoped for some Steeley Dan. They walked out to an unexpected dance track before diving straight into 'Sugar/Tzu'. The crowd opened pits throughout the performance and moshed away, but Greep quickly instructed the crowd, 'don't be a c****' and let small people to the front and leave those who do not want to mosh – the crowd soon started laughing.
Greep began a ramble about a man his known for many years – infamous, charming and all should be move with precaution around him. Seconds later, Bugsy Malone's title track from Paul Williams's 1976 film started to play. The mystery didn't stop there. The musical's most popular songs like, 'Tomorrow' and 'My Name is Tallulah', were sprinkled throughout the setlist with friends joined in 1920s-esque clothes to help sing these numbers.
The show was full of comical elements. Bugsy tracks were performed alongside a small monologue to start from Greep about the mysterious nature of Paul Williams's spoof gangster films. New tracks like 'magician' with lyrics such as 'I'm hiding from the government and my fictional wife' ensured laughs throughout the audience. But other unexpected things happened which coincidentally accompanied the show's strange essence. For example, one person crowd surfed and  jumped on the stage before being shooed off by Greep and Seth Evans pretended to kill both Greep and Picton while Greep laid 'dead' on the floor.
The band delivered a peculiar night which all attendees can agree certainly fulfilled its mysterious title. Black Midi are not a band to miss. If they grace your city, be sure to grab tickets. Live versions of their tracks, alongside minute–long jams between songs remind fans of how talented they really are.  
---
Enjoyed this? You also might enjoy:
Album Review: Black Midi – Hellfire