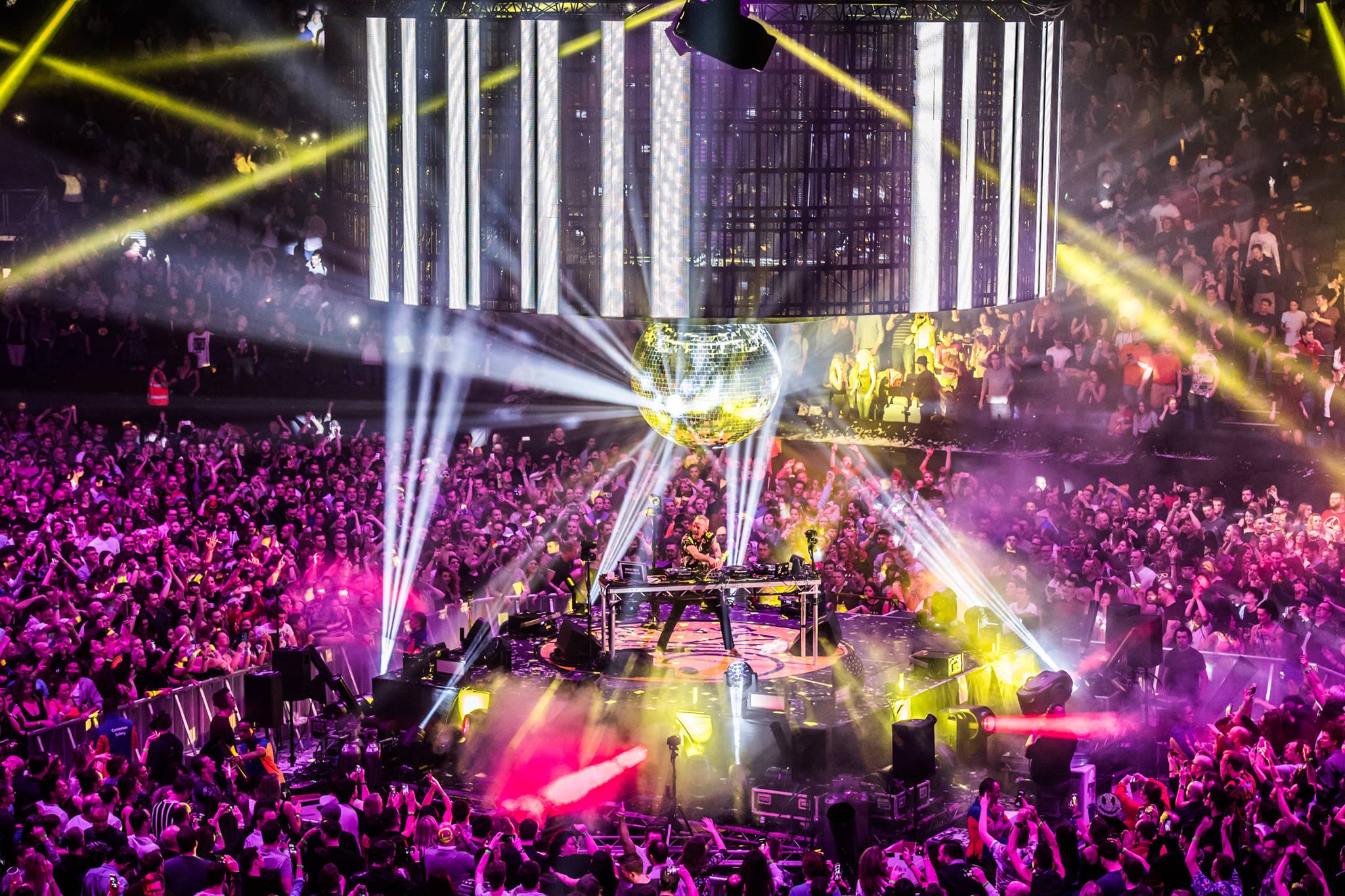 Music Critic Sadie Iddenden reviews Fatboy Slim's Birmingham show at the O2 Academy on the 4th March, describing it as 'an incredible night full of joyful energy'
Fatboy Slim ensured that the party people of Birmingham had the night of their lives last Saturday. Born in Kent, Norman Quentin Cook, known as Fatboy Slim, has been DJing and producing music since his early days as a bass player for the indie-rock band the Housemartins. His current UK tour is celebrating the 20th anniversary of his event Big Beach Boutique. The infamous party anticipated around 60,000 attendees – this free event saw over 250,000 party goers pour onto Brighton beach. Hailed in dance communities as embracing the essence of raving – this tour had an impressive legacy to live up to.
One of the most packed-out shows I have ever seen at O2 academy; the crowd was ecstatic, oozing out to the bars and merch stands. Everyone waited eagerly and anxiously before Cook appeared at his decks. Opening with a remix of 'Don't Stop Me Now' by Queen, the crowd matched the same volume as the speaker. Mesmerising visuals alongside smoke machines and confetti kept even those with an obscured view engaged. The strange likes of Barack Obama, George Bush and Rita Ora, among many others were plastered on the screens during sample segments of songs. Every track spun on Fatboy Slim's decks was hypnotic. He teased the crowds with his most famous tracks, 'The Rockafeller Skank' and 'Right Here, Right Now', throughout the set before treating us to the later song in the middle of his set.
What I wasn't expecting was David Bryne from Talking Heads to appear in his comically large suit on the screen for a remix of 'Once In A Lifetime'. Regardless, the crowd thoroughly enjoyed themselves as they danced and waved their hands in the air.
Fatboy Slim's set was an impressive demonstration of his DJing talent. The crowd hung onto every track he played and was rewarded with 'Praise You' by the end of his set. An incredible night full of joyful energy, Cook is not one to miss at any festival lineups.
---
Enjoyed this? You might also enjoy: