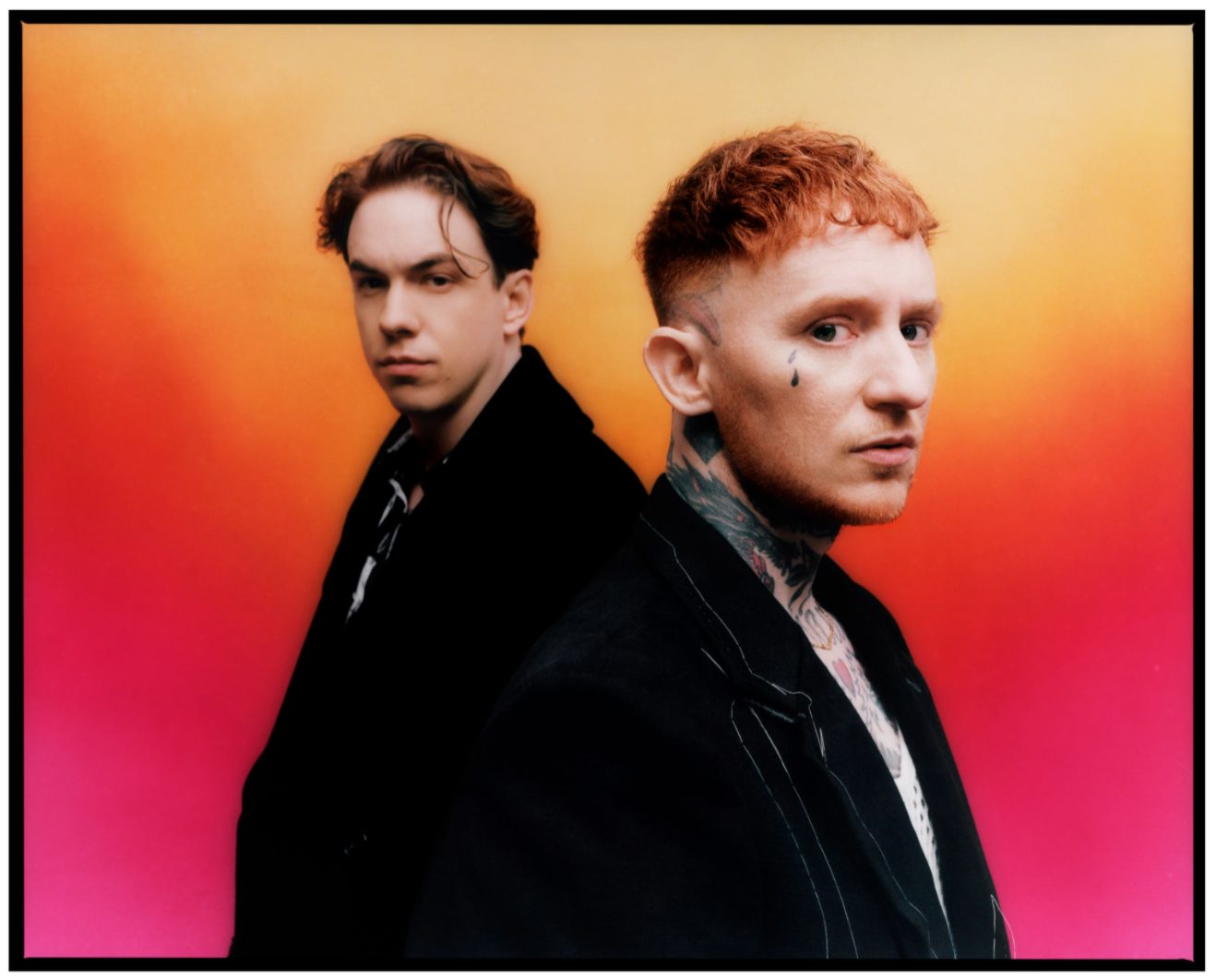 Social Secretary Ella Kipling reviews Frank Carter and the Rattlesnakes' live show, praising the band for their performance and showmanship
Frank Carter and the Rattlesnakes hit the stage at the O2 Academy in Birmingham with an energy that didn't waiver for a moment during the electric set. The atmosphere was buzzing from the get go, and while Carter didn't need any warming up, it would be remiss to write this review without mentioning opening act Lynks, who were brought out by Carter later on in his set. Unusual, visually strange, and highly entertaining, Lynks and their backup dancers The Showergels won the audience over with their synchronised choreography, hilarious lyrics, and overall brilliant stage presence. 
Both opening acts were brought onto the stage to perform with Carter. Cassyette joined for 'Off With His Head' and Lynks returned to the stage for 'Go Get a Tattoo.' Carter's set began with 'My Town,' before being followed by crowd pleasers 'Wild Flowers,' and 'Devil Inside of Me.' Carter, and his well-loved guitarist Dean Richardson, delivered one raucous performance after another, with a particular highlight being their rendition of 'Sticky.'
Carter's genuine concern for his audience members shone through and there were several moments throughout the show where he stopped his set in order to ensure that audience members who had fallen down were safely picked up. The energy was booming throughout the entire night, with mosh pits forming during every song. Carter held the audience in the palm of his hand, creating women-only mosh pits to allow female audience members to rock out to his music safely. 
The frontman did not let his broken elbow hold him back, and he catapulted himself into the crowd to surf the audience. Carter's gratitude and love for fans remained a key motif throughout the show, and a sweet moment was when the singer thanked his tour manager and family, as well as shouting out Richardson's family in the crowd too. 
Chants of 'Deano' rose from every corner of the crowd- which, might I add, is the most diverse I have ever seen. There were young children, old men and women alike, teenagers, parents, sisters and brothers, friends, and couples. This broad mix of people serves as testament to the universality of Carter's music and the genuine energy he creates on stage which you can't help but jam to. 
Mellower moments provided a nice balance to the heavy music, and Carter shared memories of his daughter who had just celebrated her birthday with the crowd. These anecdotes, though short, allowed Carter to connect with the audience and provide important emotion to each rendition of his songs. 
Carter and Richardson made sure to interact with those seated upstairs and disappeared from the stage briefly to appear at the edge of the balcony, performing to the crowd below with their guitar and one leg swung over the barrier. They signed autographs mid-song, moved throughout the crowd and returned back to the stage without missing a beat. 
Overall, Frank Carter and the Rattlesnakes delivered a brilliant performance filled with banger after banger, leaving no audience member disappointed. Would I recommend going to the show? Absolutely. 
---
You May Also Like: 
Album Review: Between You and Me – Armageddon