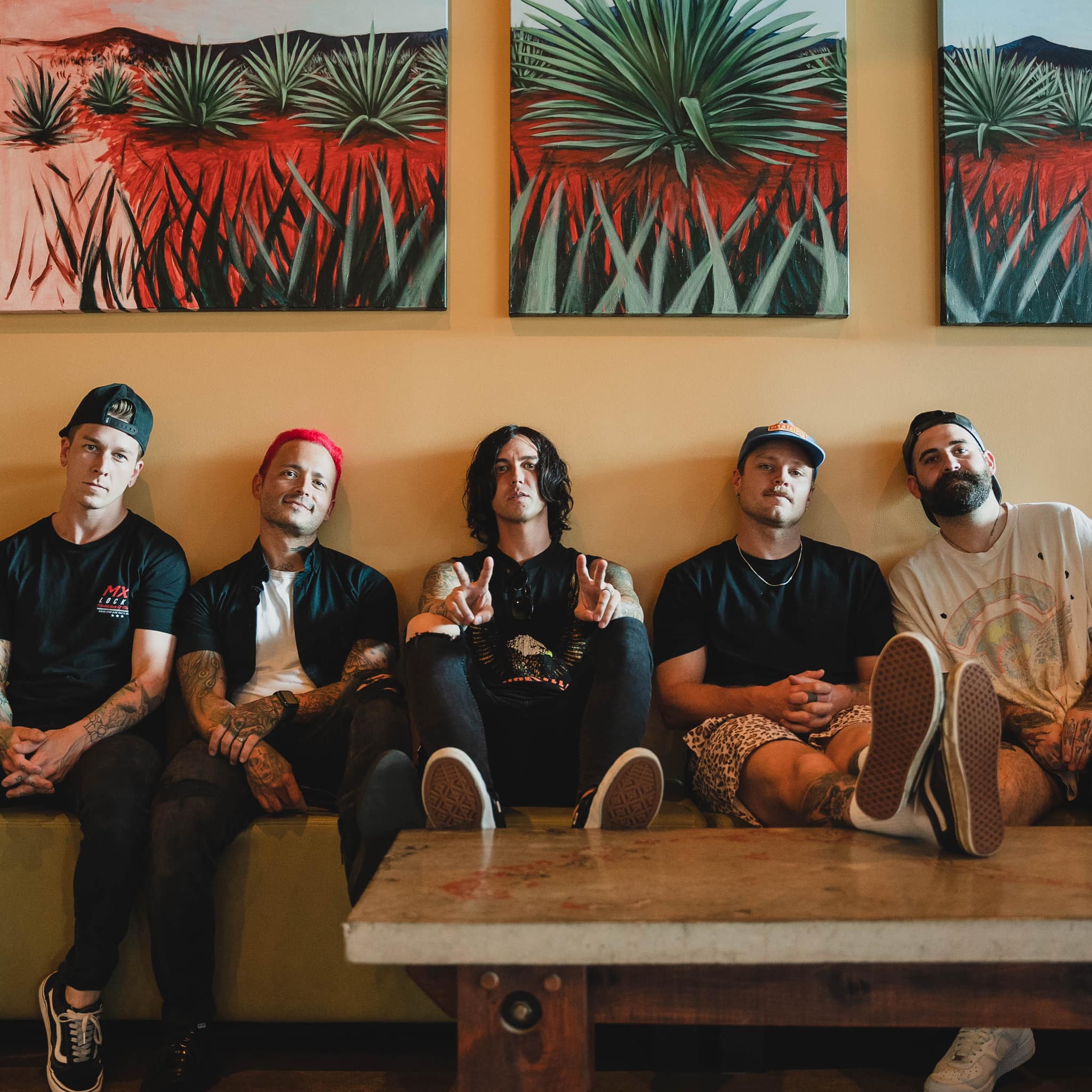 Music Critic Rosie Rivers reviews the Sleeping with Sirens show at the O2 Academy Birmingham on the 14th March, describing it as 'an amazing night and invigorating display of enthusiasm'
Hailing from Florida, post-hardcore rock band Sleeping With Sirens performed in Birmingham for the first time since 2019, to showcase their CTRL+ALT+DEL Tour. They were accompanied by upcoming indie band Charming Liars and Leeds's own Static Dress. Being a long term fan of Sleeping With Sirens, who formed my music taste as a child through radio stations like Kerrang!, the exhilaration of attending this concert hung over my head for weeks. Chains and Vans at the ready, I prepared myself for an unbelievable one night engagement.
The room enthusiastically awaited for the show to kick off, and it wasn't long before Charming Liars commenced the night with 'When Did We?'. It was a tough crowd to warm up but their dynamic energy and galvanising crowd participation had the room moving to their upbeat and zestful music. Charming Liars were not a band I was too familiar with, but with a The Struts-like stage presence and a sound similar to some of Nothing But Thieves' older music, they're definitely a band to keep an eye on. Lead singer Kiliyan Maguire stimulated the start of the night with his animated charisma and incredible vocals, warming up the crowd with impressive ease as he strode the stage with confidence.
Static Dress were a particular highlight, with a flawless set that energised the room. With boisterous heavy vocals and a spectacular performance from anonymous guitarist Contrast whose thrashy guitar work amplified the energy of the room, Static Dress had fans and new listeners dancing and moshing to the heaviest sound of the night. Cruising through hits such as 'sober exit(s)' and 'clean.' with impressive ease, vocalist Olli Appleyard's gritty metal technique, with his use of expert fry-vocals, carried the crowd through a head-banging performance. The now warmed-up onlookers murmured in anticipation under the interlude of a humorous yet danceable ABBA pre-show setlist, and the lights go down in a dramatic presentation for the main act. A chorus of screaming flooded the venue as Sleeping With Sirens took to the stage with great conviction, kicking off an incredible production.
The explosive rhythm of the drum reflected the thumping hearts of everyone in the room as Sleeping With Sirens kicked off with 'Break Me Down' from their dynamic album How It Feels To Be Lost. Kellin Quinn, infamous emo heartthrob, commanded the room with a hypnotising performance, utilising the stage to interact with each diehard fan from floor barrier to balcony seats. The power from the crowd was immediate as over a thousand sweaty dancers collided in a passionate mosh pit.
There was little time to catch your breath before the band swung straight into their popular headbanger hit 'Kick Me'. An electric vibe breezed through the audience as the atmosphere livened and the throng of fans danced chaotically, unashamedly carefree to the heavy drum beat. After an exuberant performance of some hit songs such as 'Do It Now Remember It Later', 'Crosses' and, my personal favourite, 'Agree To Disagree', Sleeping With Sirens steadied the crowd. To mellow the room for a breather, Quinn introduced a slower, acoustic 'Scene Five: With Ears To See, And Eyes To Hear', with a vulnerable speech about mental health and the therapy of listening to music; "The one thing I love about music the most, is it being us all together – all of us". 'Scene Five: With Ears To See, And Eyes To Hear' was subdued and incredibly emotional, as the chorus of two-thousand voices bellowed out its heartfelt lyrics with Quinn's signature vocals transporting you back to 2010. Following was another acoustic number – a cover of Iris by the Goo Goo Dolls, with an interesting artistic take by Kellin Quinn .His impressive vocal runs brought its own twist to the classic number.
But the tranquility didn't last for long, as the calm before the storm concluded, transitioning into the steady thrum of bass guitar inciting the crowd to gradual widen a mosh pit into the centre for 'Bloody Knuckles'; a crowd favourite from Sleeping With Siren's most recent 2022 album Complete Collapse. With thousands of raised hands clapping steadily to the beat, the dancing resurfaced in an invigorating display of enthusiasm.
To conclude an amazing night with their encore hit song 'If You Can't Hang' from their second 2011 album Let's Cheers To This. This number was the band's breakout song that introduced me and thousands of others to Sleeping With Sirens. Upon its release, the Alternative Press Awards highlighted lead singer Kellin Quinn as 'Singer of the Year' in 2012, and it's fair to say that the night's performance upheld this title. For one final dance, the crowd erupted into a chorus of screams for this classic emo hit, with fans of all ages singing every word.
---
Enjoyed this? You might also enjoy:
Live Review: The Backseat Lovers
Live Review: Bullet for My Valentine