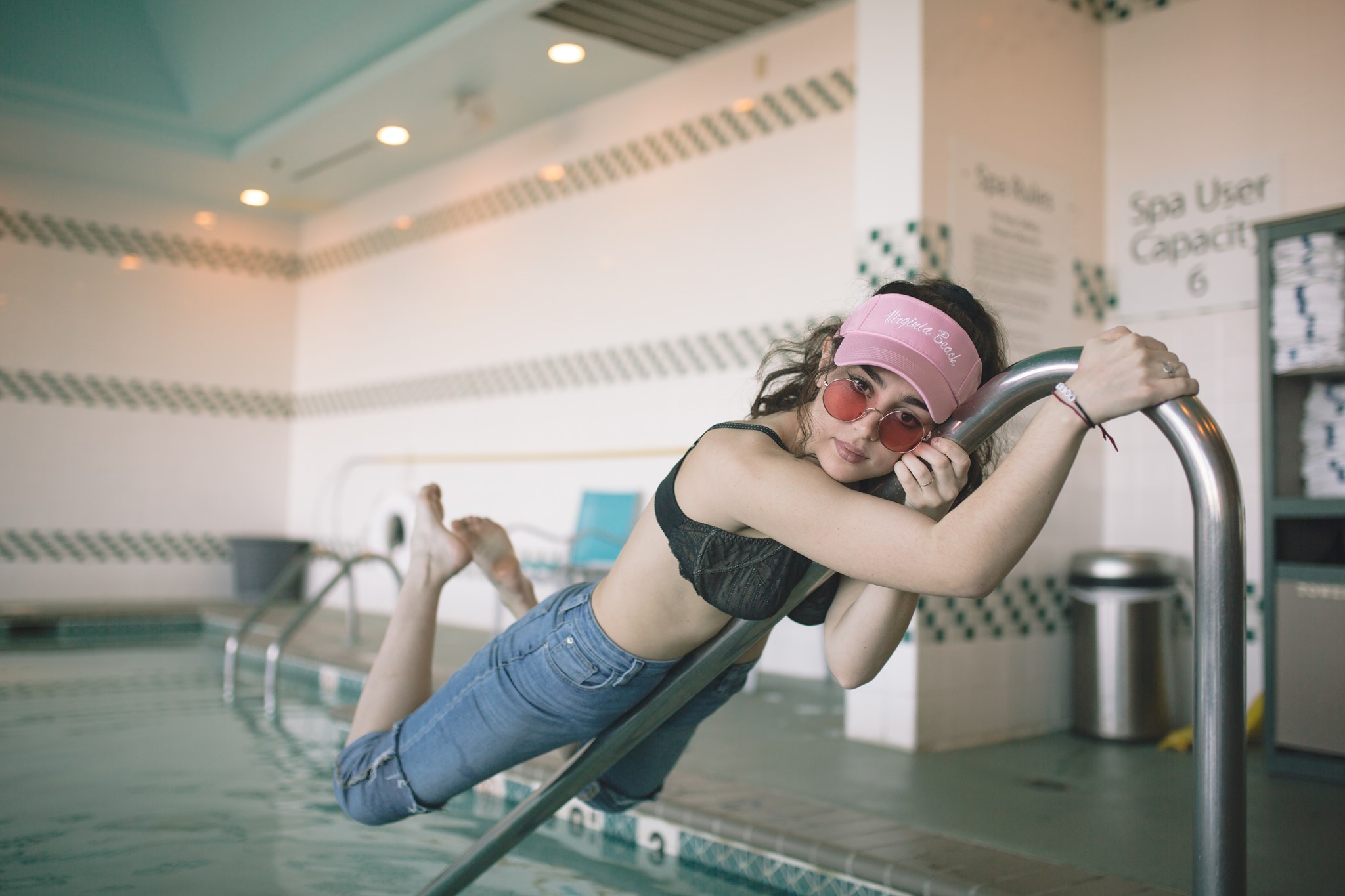 Music Critic Isabelle Porter reviews Samia's latest album Honey, describing it as 'an anecdotal journey teeming with visceral reflections and catchy melodies'
In an Instagram post following the release of her sophomore album, Honey, Samia described the record as 'a true reflection of who [I] am.' Over eleven songs, the indie pop singer takes listeners on an anecdotal journey teeming with visceral reflections and catchy melodies.
'Honey' commences with the simple stings of an electronic keyboard on the album's opening track and first single, 'Kill Her Freak Out.' When Samia's vocals come in, they are at the very top of the mix. She assumes a seat right beside the listener and remains there for much of the album. 'Kill Her Freak Out' perfectly sets the tone for Honey's meditative confessional: 'I hope you marry the girl from your hometown / And I'll f***ng kill her / And I'll f***ng freak out,' she admits in the chorus.
In sharp contrast, the second track, 'Charm You,' swoops in with laid-back, sparkling guitars, which reappear in later songs like 'To Me It Was,' 'Nanana,' and 'Dream Song.' This sonic juxtaposition punctuates the album with eye-to-eye moments of grim sparsity and carefree vibrance in equal measure. 'Getting all lit up about the outdoor malls / Baby, let me show you the synthetic pond / Couldn't we believe it was the hand of God / Making water boogie to a Ke$ha song' she sings in 'Charm You,' pondering the material and the celestial.
Songs 'Pink Balloon' and 'Sea Lions' were released as a pair of singles in December, along with two interpretive music videos. Samia explained that these two tracks 'tell the same story.' 'Pink Balloon' is an uncomplicated piano ballad reflecting the style of the album's first track, and 'Sea Lions' initially appears to be its musical continuation. However, halfway through, Samia takes the step from Kansas into Oz. The song builds from a nearly isolated vocal and explodes into technicolour, becoming a cathartic electro-pop instrumental. The track is a standout on the album. A strength of Samia's writing, that carries over into Honey, is her ability to create a sense of familiarity around just about anything. 'To Me It Was' is exemplary of this skill. The track echoes the 1970s soft-rock stylings of the Eagles with a twangy guitar riff. 'Everything with David is totally fine / Don't freak out, it's gonna be alright,' she sings at the opening of the song, and you believe her. Fans will recognize the voicemail from Samia's grandmother that plays at the outro of 'To Me It Was' from the opening track, 'Pool,' her 2020 debut album, The Baby.
'Breathing Song' is another standout of the album. Samia's vocals are autotuned a just-perceptible degree over a gently pressing instrumental, sonically reminiscent of Lucy Dacus's 'Thumbs.' In its sparsity, 'Breathing Song' is visceral as Samia recalls a series of traumatic scenes punctuated by a chorus of 'No, no, no / No, no, no.' The song culminates in her revealing what happened to a friend, who responds: '"Samia, why would it matter what happened after you said –" / No, no, no.' The instrumental cuts out for the final chorus, and Samia screams the final, mic-distorting 'No.'
'Honey' is rounded out with danceable tracks 'Mad At Me,' 'Amelia,' and the titular 'Honey.' The latter two of which package lyrics recalling anxious thoughts and moments of avoidance in the sonic breeziness that has become emblematic of Samia's work. To call on the imagery from the first verse of 'Mad At Me,' these songs feel like dancing around shattered glass. 'Dream Song' rolls the credits on Honey with all the warmth of a campfire on a summer night. 'You get your dreams for free,' Samia sings in the chorus, evaluating the essence of hope and fear.
Beyond preexisting Samia listeners, Honey is sure to appeal to fans of artists like beabadoobee, Gracie Abrams, and Clairo. This album navigates unspoken depths of feeling and fleeting moments of exhilaration skillfully by not trying to tame the tumult found at each of these polarities. What results is a work that is both honest and visionary.
Rating – 9/10
---
Enjoyed this? You might also enjoy: