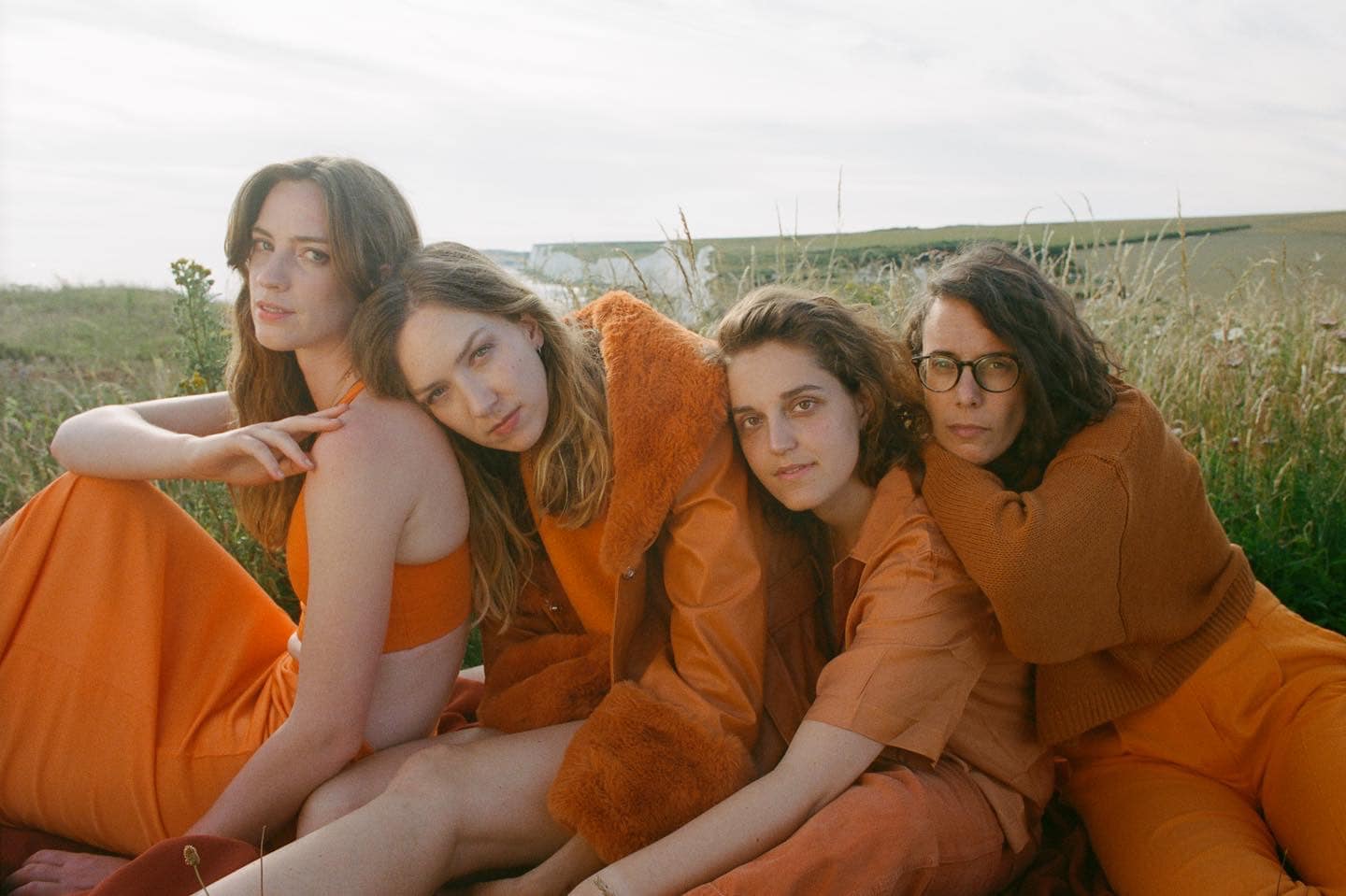 Music Critic Sammy Andrews reviews the Big Moon's live show at the O2 Academy Birmingham on the 21st September, describing it as 'a welcome reminder of the joy that comes out of live music'
On its third rescheduled date, indie-rock quartet The Big Moon finally brought their live show to Birmingham. Initially the tour for their second studio album Walking Like We Do, their set was since updated with new tracks from their upcoming album Here is Everything. Injected with fun, the show stood as a welcome reminder of the joy that comes out of live music.
Despite having lost majority of their kit back in Spain, The Big Moon brought a live show to be reckoned with. Taking moments to lament their lost equipment, the band swiftly turned to humour. Improvising as 'human flutes' for 'Barcelona' and with drummer Fern standing up with arms open to embrace what should have been her trumpet solo, they took each moment in their stride.
This stride saw the band bringing a high energy set to the small room of the O2 Academy 2. Energetic numbers like 'Bonfire,' 'Cupid,' new track 'Trouble,' and their cover of 'Praise You' filled the room and the crowd fed off their on-stage presence. The only thing that made it better was a disco ball which glistened the room with light during 'Daydreaming' – the O2 Academy became one big party. More subdued moments were also given their own space to breathe. The a cappella opening to 'Formidable' put their vocal abilities beautifully on show. Walking into their encore jokingly only a minute after initially leaving, the atmospheric performance of 'Waves' held the crowd in the palm of their hands.
It would however, not be right for The Big Moon to tour Walking Like We Do without a performance of their hit song 'Your Light.' The final track of the night felt like a euphoric building point. From the crowd's sheer excitement to the energy of the band, those three minutes were the perfect end to a fun-filled night of upbeat indie-rock grooves. Between the band's wide smiles and jokes throughout the entire set, and the crowd's excitement and passion for each song, The Big Moon's live show was nothing short of a burst of fun. What shines through in their live set is that despite postponements and missing kit, they never falter in loving what they do, and they want to invite the crowd to share in that unapologetic joy.
---
Enjoyed this? You might also enjoy:
Single Review: Loyle Carner-Georgetown