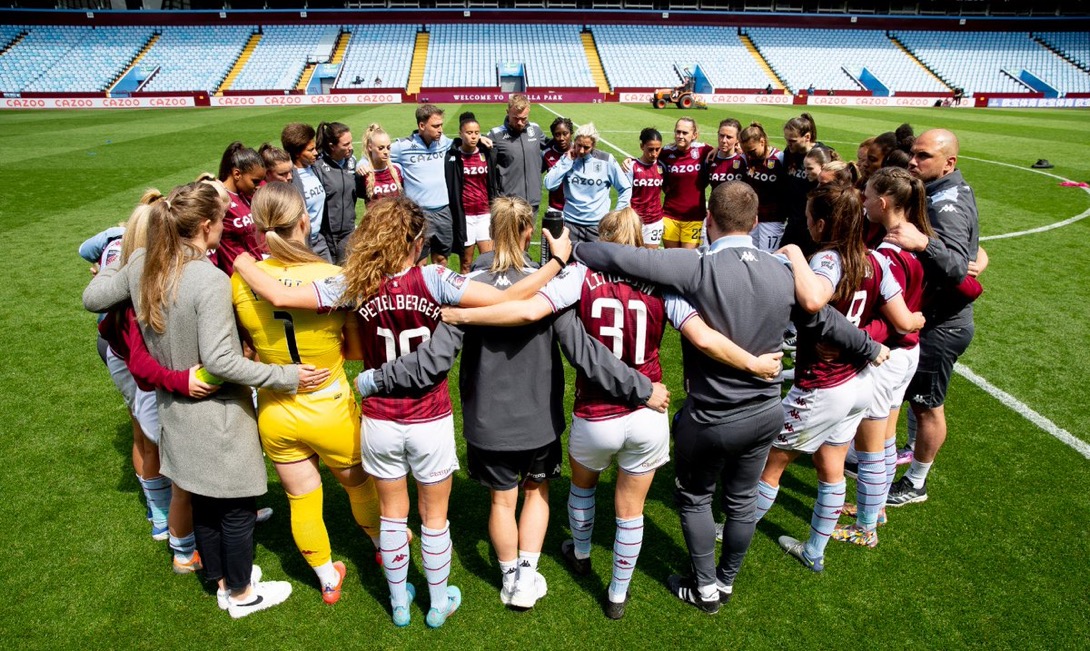 Sports writer Daisy Griffin reports on the local derby between Birmingham and Aston Villa in the Women's Super League
On the final day of the Women's Super League 21/22 season, Aston Villa played host to local rivals Birmingham City at Villa Park Stadium. Before the game, the hosts sat comfortably in ninth position, with relegation bound Birmingham in twelfth, their relegation confirmed following a demoralising 6-0 defeat to Manchester City midweek. Even still, with an attendance of 8,367, it was all to play for as Villa looked towards securing a second derby victory this season, concluding their league campaign on a high.
Despite the hosts dominating the opening stages of the first half, demonstrating more quality on the ball, an unexpected City goal in the ninth minute gave the Blues an early advantage. Veatriki Sarri's intended cross caught keeper Hampton off guard, along with the rest of the stadium, somehow finding its way to the back of the net. Met with harsh boos from the home fans, this early point of controversy set the tone for what looked to be a classic derby.
The goal seemed to give City a boost, with occasional break throughs down the wings. Even still, Aston Villa continued to dominate possession, consistently intercepting loose passes. A disallowed City goal following an offside was met with sighs of relief throughout Villa Park.
Alisha Lehman dominated and remained a significant threat for Villa down the right wing before being switched over to the left. Nevertheless, Villa demonstrated a lack of finesse in key moments, with several poor corner kicks taken, time and again heading straight to Ramsey's hands in goal.
Expecting the hosts to come out in the second half, revived and eager to prove themselves, there were occasional promising chances, namely in the 65th minute when Corsie struck the crossbar. Ultimately, however, as the game progressed and the second half drew to a close, it felt more and more that today would simply not be Villa's day.
Speaking after the game, Aston Villa manager, Carla Ward, described the game as one of 'attack versus defence' and 'a difficult one to take' as she felt her team 'completely dominated'. She described her team's performance as characteristic of a lot of their games this season with the final third being a significant problem. Looking to the near future, Ward mentioned this was an area of their game that desperately needs improving as the club are looking towards 'bring(ing) bodies through the door' in the summer transfer window.
Although victorious on this occasion, Birmingham City, after their 11-year stay in the WSL as well as being one of the founding members of the WSL, will be playing in the Championship next season, picking up just eleven points from their twenty-two games this season.
---
Like this? Check out more from Redbrick Sport:
Commonwealth Countdown: Rugby Sevens Debut