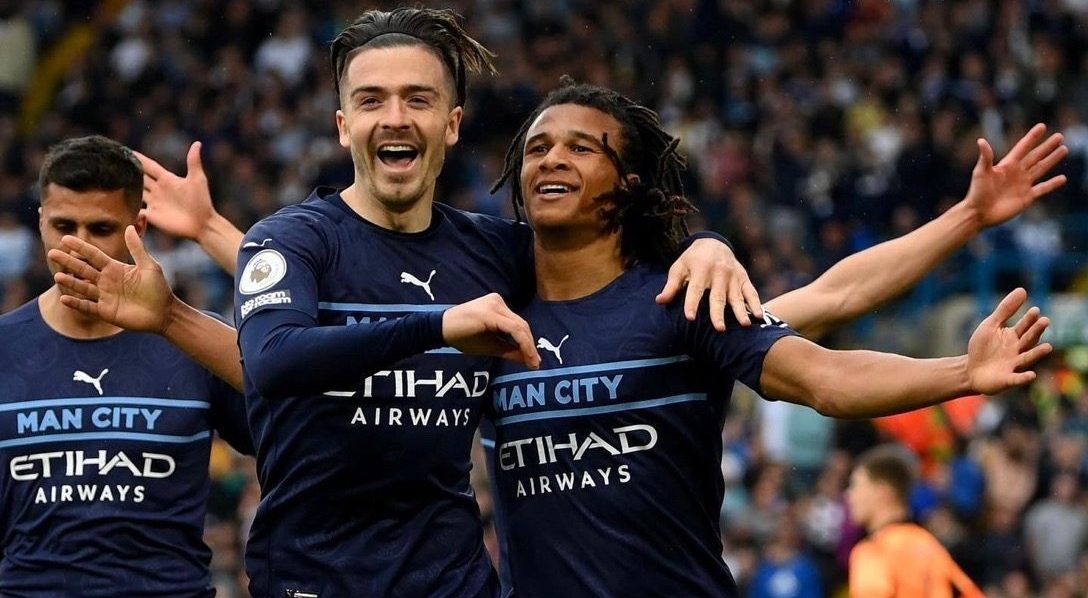 Sport Writer Joe Liddicot assesses whether the sale of Jack Grealish was worth it as the Premier League Season enters its latter stages
Having a sizable price tag attached to your name can be difficult to live with as a footballer – just ask Harry Maguire. 
And it seems as though there is another English star in Manchester who is struggling to adapt to a change of scenery, style and expectation: Jack Grealish. The former Villa figurehead has become a bit-part on the peripheries of the Man City melodrama. He has featured just 22 times in the Premier League thus far, despite enjoying an injury-free campaign. 
The drop-in appearances will not have come as a shock for Grealish, who is no longer the outstanding talent at his club. What may have come as a shock, however, is his drastic drop in production. Just four-goal contributions this league campaign is a marked downturn from the 16 he yielded in his ultimate season at Villa Park. The expectation, or rather, the hope, was that the Englishman would step up into the superstar echelon, propelling Guardiola's City further into the orbit of 'Greatest Premier League Teams Ever'. 
In truth, Jack Grealish has not been a key component in yet another dominant season for the Sky Blues – who have excelled despite their marquee summer signing's disappointment.
On the other side of the deal is Aston Villa, who received a generous sum of £100 million as compensation for parting with their captain. The plan was that Villa would reinvest this money into the squad, curating a balanced team fit to compete in the top division of English football. Many, including myself, forecasted that their shrewd recruitment would see them fighting for a Europa League place.
As it happens, the Claret and Blues sit 15th, the last of the mid-table teams, and just three points ahead of relegation-threatened Leeds. Having picked up just one point from their last five, they do not seem poised for a late-season push up the table, either. Steven Gerrard's appointment was met with excitement in the Second City, but he has hardly triumphed in his inaugural season as a Premier League manager.
Additionally, the acquisition of Philippe Coutinho sent fans into rapture, although despite his rapid start, he has contributed nothing in the way of goals or assists in the last five games. Villa's current form is surely a symptom of his recent downturn in output. Nevertheless, this isn't a major cause for concern. As the cliche goes – "class is permanent": the mercurial Brazilian will surely be back to changing games soon.
All things considered, is it fair to regard the Grealish transfer as a failure for both sides? As of right now, that would not be an unfair assessment – if a little reactionary. One season does not define Grealish's City career, nor does it define the Villa squad's capacity to succeed. 
With the right manager, whether that be Gerrard or not, Villa undeniably have a team capable of achieving a finish far higher than 15th. The money proliferated from last summer's sale has been instrumental in constructing such a team. In years to come, the departure of Villa's local boy may be hailed as integral in guaranteeing the club's long-term stability and success. 
For Jack Grealish and City, time is on their side. Guardiola is hardly reliant on the Englishman for success, meaning he can take time to cultivate the talented forward into one of the world's best. As it stands, Grealish sits behind Phil Foden, Riyad Mahrez, Raheem Sterling and Gabriel Jesus in the pecking order, but Pep knows who to pick when it counts.
As skill has never been the issue for City's number 10, it is now an issue of developing his confidence and understanding of Guradiola's intricate system. Once everything clicks, we could see Grealish blossom into a truly world-class forward, in a similar vein to that of his clubmates.
In the meantime, he is winning trophies. As a result, were he to be asked if he regretted his move away from Birmingham, he would surely say no. Despite his inconsistent and underwhelming start to life as a Cityzen, the Englishman has the time – and the ability – to turn it around.
For Aston Villa, they must aim higher next season to ameliorate the pain of Grealish's departure almost a year ago. The abundance of talent and youth in their squad suggests they can flirt with European football next year, though time will tell if Gerrard has the managerial nous to take them there.
---
Like this? Check out more from Redbrick Sport:
A Season of Disappointment for West Bromwich Albion
Commonwealth Countdown: Birmingham 2022 Goes Carbon Neutral