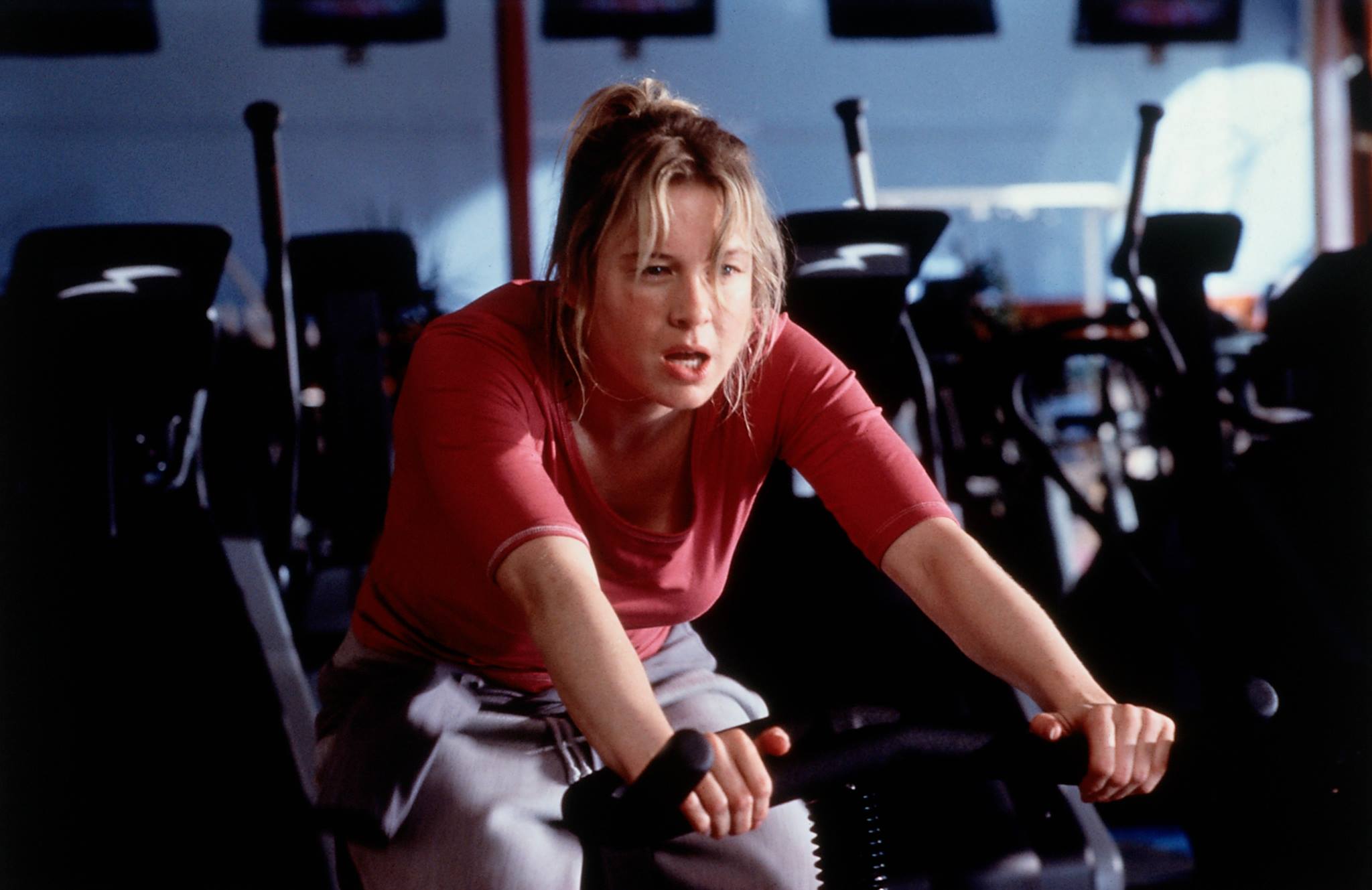 Deputy Editor Daisy Kirkaldy takes a look back at this timeless romantic comedy, discussing everything from The Weather Girls to bottoms to the size of Brazil.
Rewatching Bridget Jones' Diary, released in 2001, is nothing short of an absolute delight for me. Even though I've probably seen it in the past six months. There's something about the film that is so comforting, a realistic version of a romantic comedy (if that's even possible).
The character of Bridget Jones is the epitome of relatable content: she can't cook very well, has been single for 32 years and openly expresses her disdain at attending family events and answering awkward questions. The Jones' dynamic as a family seems uncannily familiar, and of course, the outfit Bridget's mother chooses for her to wear in the opening scene is just the right level of hideous to be realistic but still pitiful. Bridget's Dad is one of my favourite characters, and is someone Bridget finds comfort with in the party setting: we feel he hates it all just as much as Bridget does. Bridget's first interaction with love-interest Mark Darcy is just hilarious. I'm not sure why Bridget doesn't seem to like Darcy's reindeer Christmas jumper though, I think it's a 10/10.
The first of many times when your heart breaks for Bridget takes place even before the title sequence, when she overhears Darcy calling her a 'verbally incontinent spinster'. This awful moment is graciously dealt with by Bridget, who doesn't get cross, simply mentions something benign about the food and leaves the room. Legend.
Then comes the title sequence itself. The image of Bridget alone in her flat in London, wearing Christmas pyjamas and lip-syncing to singer Jamie O'Neal's version of 'All By Myself' embodies her character perfectly. You're lying if you say you don't lip-sync and drum along with the song everytime. Or is that just me?
The beginning of a new year is the perfect set up for the film's plot, as it gives Bridget an opportunity for another one of her periods of self-improvement (which we get the impression are frequent) as well as the starting of one of Bridget's iconic diaries. The first qualm I have with this film when watching it now is the reliance on weight loss as a means of accepting herself as a new and improved person. Bridget often comments about wearing Spanx or spending ages to get ready, but the reliance on the scales as a form of self-worth does not sit well with me. I remember watching this for the first time and comparing my own weight to Bridget's out of curiosity, but then feeling awful when Bridget's claim of 'obviously will lose twenty pounds' came so quickly after. A slight blip in a truly heartwarming film, definitely not enough to disregard or 'cancel' this film in any way.
Hugh Grant's character Daniel Cleaver is undeniably fantastic, you love and hate him just the right amount during every scene. The online conversations between Daniel and Bridget contains my official favourite line of the film when Bridget replies (to her boss may I add) 'shut up please I'm very busy and important'. Grant is undoubtedly the villain, which seems like an odd choice for an actor who became the nation's favourite heartthrob after films like Notting Hill and Four Weddings and a Funeral. His character constantly manages to exceed how horrible you expect him to be, and the moment Bridget discovers another woman in his flat is another moment when your heart truly breaks for her. One of his most cutting lines is when he casually mentions that he assumed Bridget 'would be alone on her birthday' despite having a spectacular group of loyal friends around her.
The after-work scenes with Bridget and her friends really remind me of similar scenes in The Devil Wears Prada, where every character is served their share of embarrassing moments and support from the foul-mouthed, usually drunk group of friends. It's so odd to see nearly all the characters smoking inside, as I really can't remember a time in my life when that was legal. Her friends are endlessly supportive, which is reassuring due to the emotional rollercoaster that seems to be Bridget's daily life. Everyone needs people in their life who will utter 'if he didn't scoop you up in his arms then sod him' at the drop of a hat.
A comment on the ever-changing trend of female body shapes arises when Bridget complains that she has a 'bottom the size of Brazil' – a feature that is so envied in today's Kardashian-obsessed media. It shocked me that a physicality which is sought after nowadays would be a source of contention for Bridget, but then trends did change from curvy Marilyn Monroe to skinny-chic Kate Moss in a mere 40 years, so maybe it's not as surprising as I might think.
The ending of the film brings a slapstick fight scene between the two love interests which is with a stroke of genius accompanied by The Weather Girls' 'It's Raining Men' – probably alluding to Bridget's admiration towards the two men fighting over her affections. Just when you think the film couldn't get any better, Mark Darcy (the victorious love interest) buys Bridget a new diary for the upcoming year, symbolising not only a fresh start but a new chapter for her (cue the sequels).
The emotional trajectory of Bridget Jones' Diary is never predictable, never expected (unless you'd read Helen Fielding's novel of course). Admittedly, some of the jokes probably wouldn't be allowed to fly nowadays but that's the real beauty of this film, it's a true product of its early 00s era: nostalgia at its absolute best.
---
Looking for more film thoughts? Check out these other articles from Redbrick Film:
Child's Perspective: Chicken Run
Child's Perspective: The Twilight Saga
New Perspective: Angus, Thongs and Perfect Snogging