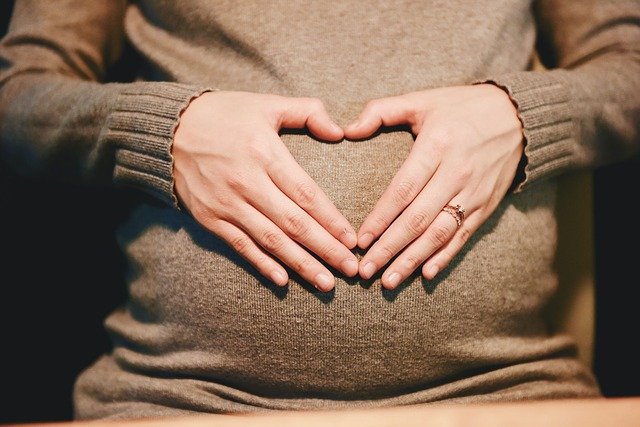 Life&Style writer Deyna Grimshaw discusses Christine Quinn's playboy shoot, arguing that it can help to encourage body positivity among pregnant women
Playboy will forever be a divisive subject, particularly amongst feminists. With the history of the magazine, it is understandable to see how some may view the brand as sexist. However, nowadays, many would instead argue that a woman's choice to pose for a publication such as Playboy is liberating, allowing a woman the freedom to do with her body whatever she wishes. Whatever your opinion on the magazine, it is undoubtedly a very bold and confident choice for a woman to pose for the magazine, particularly for a cover shoot, when it will inevitably receive a huge amount of attention.
Perhaps it is only fitting that the Playboy debate should most recently involve a figure almost as controversial as the magazine itself, Christine Quinn. Quinn rose to fame on Netflix's property/reality show Selling Sunset, in which viewers either idolised or loathed her blunt, and oftentimes downright brutal, nature. The third season of the show culminated in Quinn's winter wonderland wedding to Christian Richard, which was reported to have cost over $1 million dollars. It is clear throughout the show that Quinn is a very confident woman, and it is unsurprising therefore that she has gone on to model for various publications. Most recently, she has appeared nearly-nude on the cover of Playboy South Africa whilst pregnant with her first child.
Sharing her cover shoot with her 1.6 million Instagram followers, Quinn's caption read: 'Let's come together and redefine what it means to feel sexy, beautiful, and powerful as a woman. Bodies are ever-changing, and I am happy to embrace that, while pregnant.' Whilst Quinn may not embody an everyman character, one thing which brings together many women is pregnancy, therefore the magazine's choice to feature her on the cover is likely to entice a different body of readers. It is a powerful move from Quinn, particularly as she is so heavily pregnant in the pictures, and Playboy's selling point is the sexiness of the women it features. However, being pregnant and being sexy are in no way mutually exclusive.
The cover conveys the fact that women are still attractive and sexy whilst pregnant. This is a necessary message to send, as pregnancy is a stage of life at which many women can lose confidence, fearing that they no longer hold the same attraction that they once did. This is in no way the case, however the extreme changes which a woman's body undergoes in the 40-week gestation period do explain why she may feel unattractive in a society where we are consistently bombarded with suggestions that we need to be thin and flirtatious. Although, there has been research to show that men actually find pregnant women more attractive than usual. Annie Tomlin discussed the increase attention she received from men when pregnant in an article for Elle, even joking 'Honestly, had I known that pregnancy was going to up my game this much, I would have stuffed a basketball down my pants in my single days.' This goes to show that the self-consciousness which women feel when pregnant is unnecessary, and is likely brought on by the pressures of the media and the society in which we live.
Despite the critique which Christine's attitude may have garnered since she rose to fame, it is undeniable that the body confidence she is displaying by posing on the cover of such an iconic magazine can only be conceived as positive. The expectations that we as women face in society are extreme, but if a woman who prides herself on her style and appearance can show her beauty during pregnancy, then hopefully many other women will understand that they too are gorgeous at all stages of life.
View this post on Instagram
Read More from Life&Style:
Drag Race UK: Our 10 Favourite Looks from Season 2
Breaching Boundaries: Media in the 2000s
#EndoTheStigma: The Importance of Endometriosis Awareness