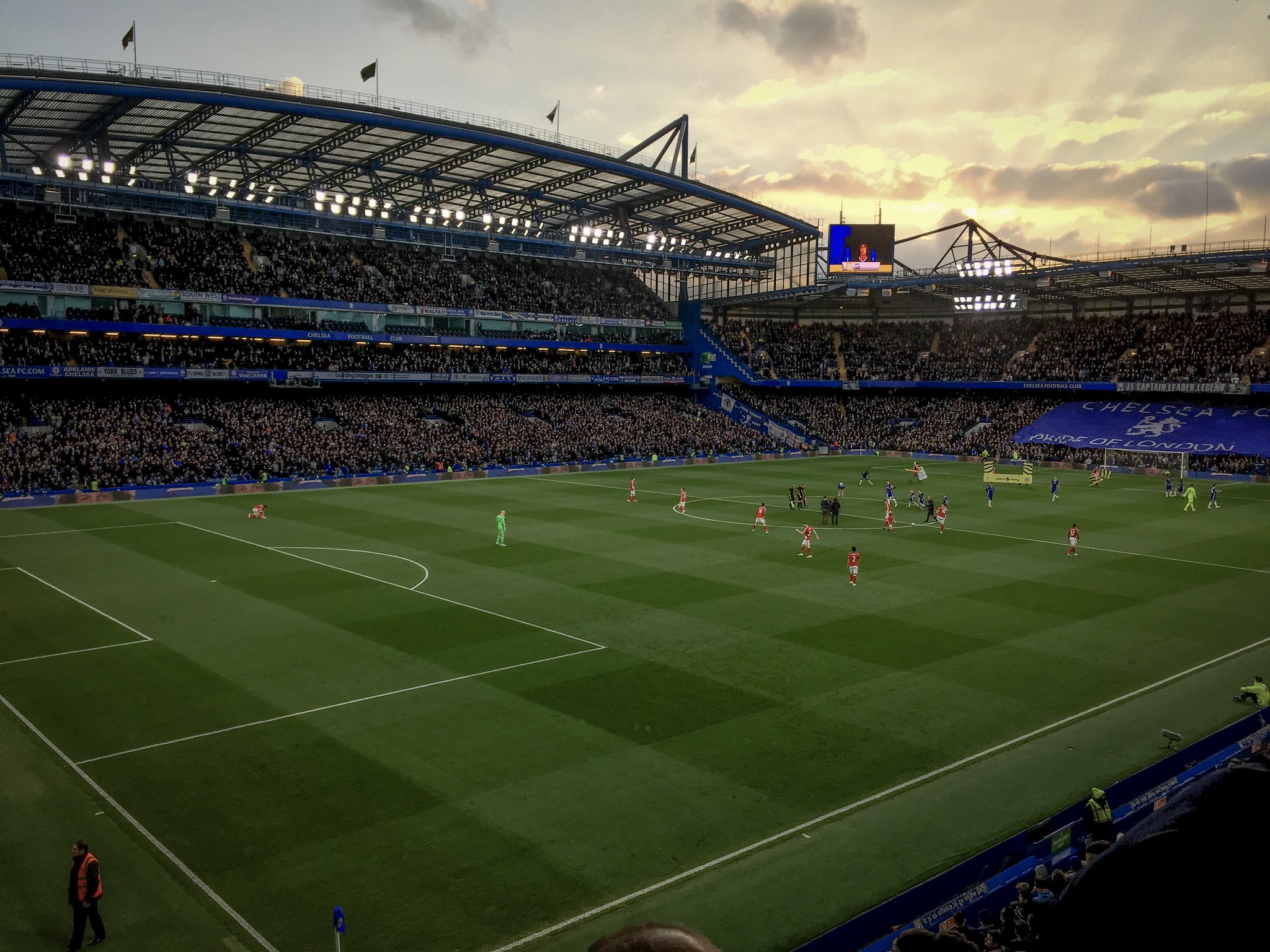 Gaming Editor Kyle Moffat selects his Premier League Team of the Season after the announcement of the PFA Team of the Year
The 2020/21 Premier League season is finished and it was certainly another exciting season, despite the lack of fans and VAR controversy. Many players showed up when we did not expect much, whereas others remained consistent and at the top of their game. The 11 players that I have chosen, three of which were not included in the recently announced PFA Team of the Year, have proven their worth and been massively important to their respective sides this season.
Here are my picks for the 2020/21 Premier League team of the season…
GK – Emiliano Martinez (Aston Villa) 
This is one of the most difficult spots in this team for me. People will say Ederson has been the best goalkeeper this season, but I think Martinez deserves a spot in this team. Whilst he has only the third-most clean sheets (15) in the 2020/21 season, behind Eduardo Mendy (16) and Ederson (19), his other statistics show why he has been the best keeper. Martinez has made 142 saves this season, with a 75.5% save ratio. Ederson has a 77.6% save ratio, but has faced just 85 shots, saving 66. Martinez has played just two more games but has been forced to make near double the saves. Tyrone Mings and Ezri Konsa have performed well in front of Martinez but are nowhere near the level of the Manchester City duo Stones and Dias. Martinez has been busy nearly every game which is why I think he deserves to be in the best team.
RB – Aaron Wan-Bissaka (Manchester United) 
Wan-Bissaka has had a successful first full season as Ole Gunnar Solksjaer's preferred right-back. When he has been in the team, Manchester United have conceded only 36 goals in 34 games. A big reason for this is his tackling prowess, making 88 tackles and having a very impressive success rate of 61%. He has also won 174 duels as opposed to losing 126. He has also occasionally helped in attack, contributing two goals and four assists. Joao Cancelo (who has not consistently played at right-back) and Reece James are the only players in this position that have performed close to Wan-Bissaka's level this season.
CB – Ruben Dias (Manchester City) 
Who can honestly be surprised at this one? Manchester City's defence has been stable and consistently hard to break down since Dias' arrival. The side has conceded just 21 times in the 32 games that Dias has played, keeping 15 clean sheets along the way. In addition, he has won over 60% of his aerial duels and made nearly three clearances per game. This is especially impressive considering the amount of time City have on the ball, meaning he has performed well whenever called into action. No errors leading to goals or own goals only further the case for him being the signing of the season. Around £60 million seems like a bargain for a player of his quality.
CB – Wesley Fofana (Leicester City) 
Wow, this guy is still just 20-years-old. Wesley Fofana has been incredible this season, after joining this year's FA Cup winners from Saint-Etienne for £25 million. When Fofana has played, Leicester have only conceded 30 in 28 games, a truly staggering record for such a young talent. Fofana also has a 73% tackle success rate and has won nearly 60% of his aerial duels.
He does need to work on his discipline, with a handful of yellow cards, although he has not received a red card this season. Using this statistic just shows how difficult it is to find flaws in the Frenchman's game.
LB – Luke Shaw (Manchester United) 
It was really close between Shaw and Aaron Cresswell. Both have been superb for their sides, but Shaw absolutely needed a resurgence and that is exactly what has happened. Manchester United signed Alex Telles as they could not rely on the 25-year-old, but the competition has spurred Shaw on and he has proven his doubters wrong.
He has made 187 recoveries this season and has an impressive tackle success rate of 64%. Shaw also has a presence going forward, with five assists and a goal, performing 189 crosses. All of this combined means he deservedly earned his place back into the England squad ahead of Euro 2020.
CM – Kevin De Bruyne (Manchester City) 
Kevin De Bruyne has been superb once again this season, with six goals and 12 assists to his name. This is impressive considering he has only played 25 games in the Premier League this season. Furthermore, his creativity can never be underestimated as he sees and executes passes that most of us can only ever dream of. With over 50 passes per match and a total of 64 accurate long balls, he has played a massive role in City's attacking displays and ability to retain possession.
He has also succeeded when called upon for defensive duties. His 62% tackle success rate and 116 recoveries prove that he is a complete midfielder and demonstrates his capabilities in both attack and defence. If he played the entirety of this season, he would be in contention for player of the season.
CM – Ilkay Gundogan (Manchester City) 
Before this season, Ilkay Gundogan was a reliable midfielder for City and to be honest he was slightly underrated. This season, he has become a fantastic asset and a surprise source of goals for Pep Guardiola's side. With 13 goals to his name, he is City's top scorer in the Premier League. Remember that this is on top of the German fulfilling his midfield duties. Gundogan made an average of 61 passes a match this season as he helped City move the ball forward.
His defensive capabilities have also been very impressive this season. He has a 60% tackle success rate and has made 132 recoveries, showing him to be alert when City most need him. It is highly unlikely Gundogan will perform as well in attack next season, so let us appreciate the incredible part he has played in securing the points.
CAM – Bruno Fernandes (Manchester United) 
Ever since joining Manchester United in January 2020, Bruno Fernandes has been excellent. Call him 'Penandes' all you want but you cannot deny the sheer talent at his disposal! In what may be seen as a disappointing season for United, Fernandes – alongside United's full-backs – have been superb. He has contributed massively with 18 goals and 12 assists in the Premier League. Yes, nine of these goals have been penalties, but remember the problems United were having with converting penalties before his arrival? He has done what is expected of him and more, which has helped the Red Devils climb to second. His impact has been influential and he has likely saved Ole Gunnar Solksjaer's job.
RW – Mohammed Salah (Liverpool) 
This may be a controversial pick, but you cannot deny Salah has been integral to a Liverpool side who were struggling until the last few games of the season. Salah chipped in with 22 goals and five assists across the Premier League season. Even during their worst results, he was working hard and still performing, unlike many of his teammates. I would say that he needs to convert more of his chances, but he has done more than his fair share of work for Liverpool this season.
ST – Harry Kane (Tottenham Hotspur) 
There have been several great English strikers this season. Ollie Watkins and Patrick Bamford are shouts for a place in this team, but Harry Kane cannot be left out. Having the most goals (23) and assists (14) in a season is no small feat and he has proven once again he is too good for Spurs. Not only is he a prolific goalscorer but he is happy to help the team with his assists.
We all know by now that Son has a fantastic relationship with him and it shows that with a useful team mate alongside him, Kane can be as good as any striker. It is a shame that most of the team have hardly performed this season, which is why Spurs finished in seventh.
LW – Phil Foden (Manchester City) 
I understand that in terms of stats, Son has been better, but imagine just turning 21 and playing a key part in your team winning the Premier League. This is the case with Phil Foden, who has scored nine goals and achieved five assists this season, despite only playing 28 times.
There is a reason why Pep Guardiola holds him in such high regard and that is because he is exceptional with the ball at his feet. His ball control and dribbling are wonderful, and he is becoming a magician match by match. In addition, he is showing good maturity, leadership, and dedication to the cause every game. I expect him to only keep improving.
Substitutes (honourable mentions): Ederson, Ezri Konsa, Aaron Cresswell, Tomas Soucek, Mason Mount, Son Heung-Min and Patrick Bamford.
---
Like this? Check out more from Redbrick Sport:
Warwickshire Beat Nottinghamshire as Fans Return
Two Sides: Should Esports be Considered Sports?