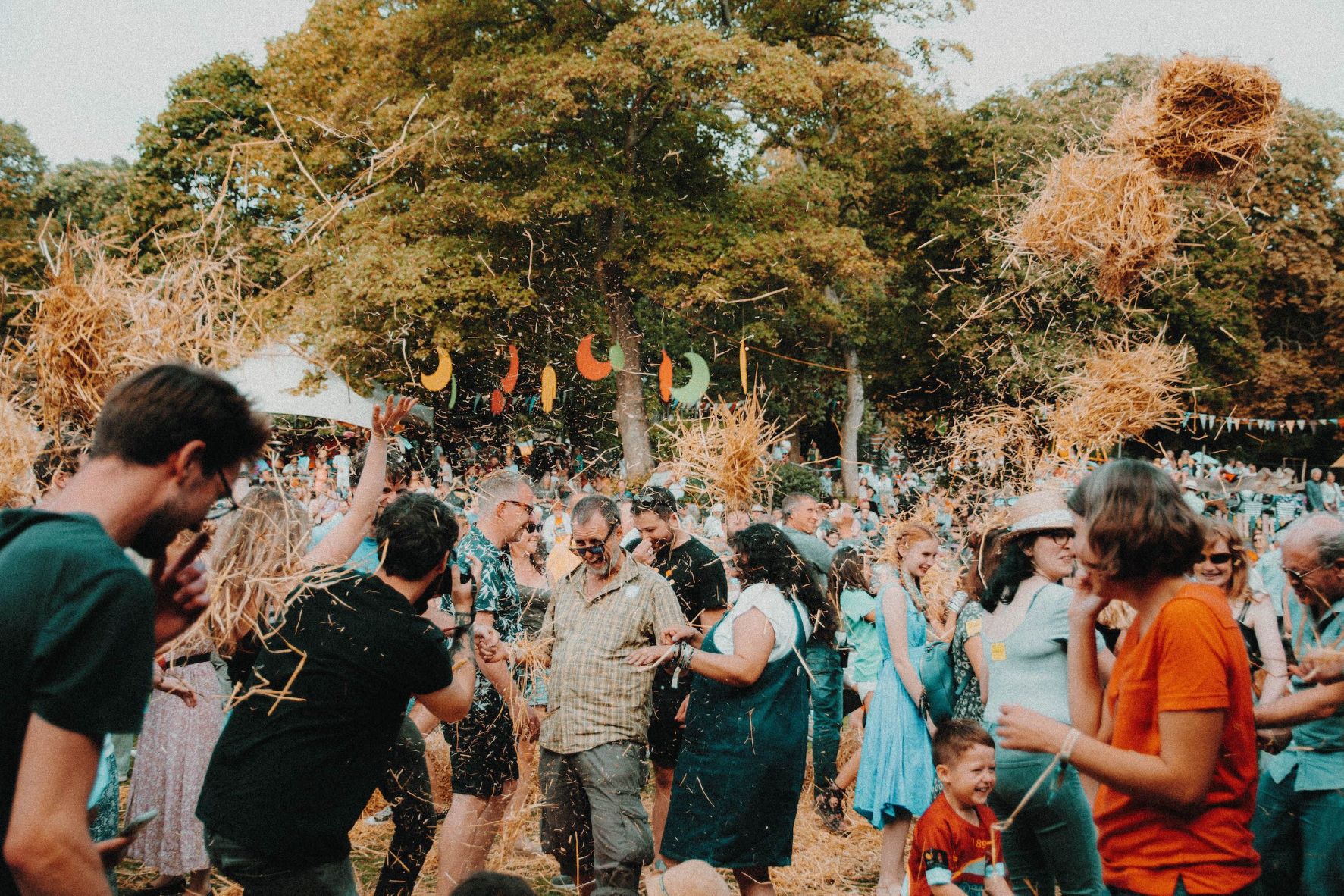 Culture writer Frankie Rhodes previews Moseley Folk and Arts Festival and finds it to be an exciting weekend with a sensational line-up
If you're looking for one last summer showstopper, or an eclectic event to kick off the new semester, Moseley Folk & Arts Festival is the perfect thing. As the name implies, it covers much more than music, and this year will be offering everything from poet Simon Armitage to the Black Country Living Museum. And of course, there will be three days of beautiful, blissful folk, with headliners including Supergrass, Seasick Steve, Jethro Tull and The Coral.
Running from the 2nd – 4th September 2022, Moseley Folk & Arts Festival is situated within the botanical boundaries of Moseley Park, usually only open to private members. The four stages (Main Stage, Lunar, Kitchen Garden and Arts Stage) are spread across the idyllic grassland and pool, with plenty of food stalls and bars scattered around. In truly relaxed folk fashion, you can even bring garden chairs and picnics (but raving by the front of the stage is also welcome).
Friday will see Birmingham Comedy Festival showcasing Ivo Graham and Lindsey Santoro, before platinum-selling band Supergrass take the Main Stage. Following an unbroken run of five top-ten albums, the band have marched on into the twenty-first-century with new official band member Rob Coombes, and the same classic psychedelic energy.
For big fans of the home-grown show Peaky Blinders, Birmingham historian Professor Carl Chinn MBE will also be giving a talk on the real story. Moving into Saturday, headliner Seasick Steve will be providing everything from unhinged rock to sublime acoustic, accompanied by his trusty drummer Dan Magnusson, a.k.a Crazy Dan. Bille Marten will also be gracing the main stage, with the meditative, radiant sounds of her latest album, Flora Fauna.
Other highlights for this day include George Boomsma, the lyricist who has previously accompanied local folk legend Katharine Priddy, and Ellie Gowers, an angelic up-and-coming artist from Warwickshire. In addition to Simon Armitage's profound words, Helen Pankhurst will be making an appearance in the arts tent: suffragette descendent, activist and professor.
The final day will be no less spectacular, with the main stage featuring the transcendental Jethro Tull, and indie-folk band The Coral. The latter's distinct vocals and punchy riffs have landed them iconic tunes like 'In The Morning' and 'Dreaming Of You', which audiences will be able to hear alongside lesser-known tracks. Another star of Sunday's line-up is Anais Mitchell, genius singer-songwriter and creator of the hit broadway musical Hadestown. On the arts stage, 1960s icon Vashti Bunyan will be discussing her remarkable career and new memoir, Wayward.
While the main stages attract the liveliest crowds, the Kitchen Garden stage is a valuable chance to catch new talent in an intimate setting. It is named after the well-loved Kitchen Garden Café in Kings Heath, a tiny arts venue with a huge impact. This year's gems will include US country artist Diana Jones and high-spirited folk duo Megson.
With so much to see over the long weekend, visitors can float between acts and hopefully find time to attend drop-in arts events. This will include workshops from the Black Country Living Museum, exploring traditional Canal painting and rug-weaving. There will also be tutors available from Birmingham Folk – a new organisation from Moseley – sharing and teaching traditional folk songs. The local pride of this festival is what makes it so special, where even international stars become honorary Brummies for the weekend.
It's not too late to grab tickets for this charming, exciting event in Birmingham's leafy suburbs. The festival celebrated its 15th anniversary last year, and seems to be moving from strength to strength. The loose term of folk covers a whole kaleidoscope of pop, rock, instrumentation and poetry throughout the weekend – to suit a range of tastes and interests.
---
Enjoyed this? Read more from Redbrick Culture here! 
What Is the Point of Art In the Face of Atrocity?
Exhibition Review: Van Gogh's Self Portraits