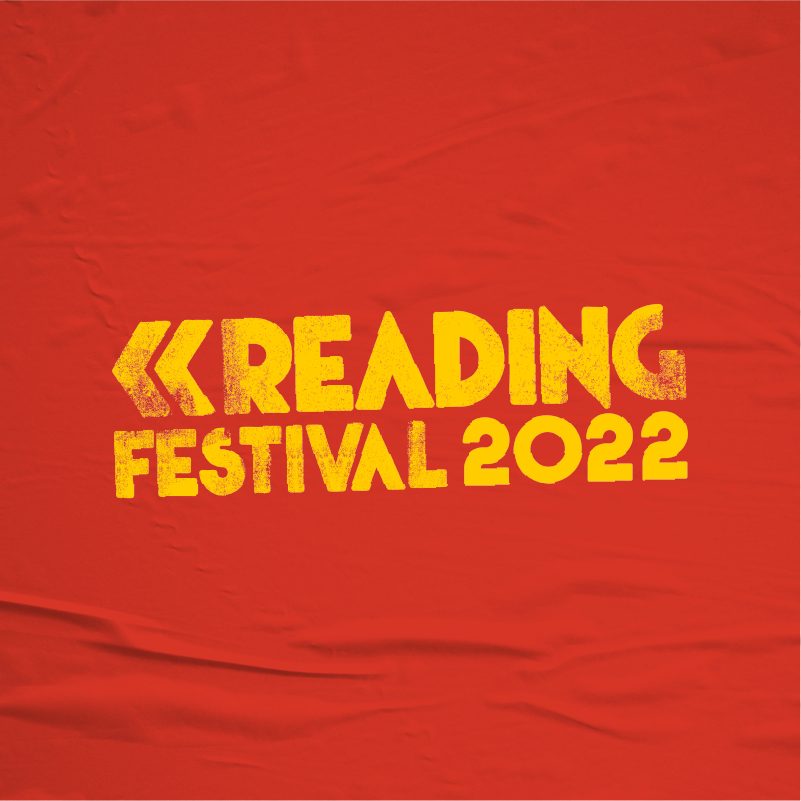 Music Editors Lorcan Drury, Bas Bevan and Faith Parker review the second day of Reading Festival 2022
Poppy – Lorcan Drury
Poppy's set was the perfect way to kick off my Saturday afternoon on Main Stage West. As a fan of Poppy since before she was an artist and just a YouTube persona, I was eager to witness her perform. Dressed in a school-girl-like blouse and skirt, her charming coquettish nature contrasted the visceral screams she unleashed on tracks like 'Scary Mask'. It was amazing to see so many people shouting along to songs that I loved so much and so many people moshing in the crowd. Yelling moody lyrics along to ear-splitting guitar riffs was so freeing and empowering. A highlight of the performance was the debut of her new single; experiencing her new track 'FYB' for the first time live was truly euphoric. Her set definitely amped up the energy for the following acts.
AJ Tracey – Bas Bevan
After special guest Jack Harlow pulled out of the festival, UK rapper AJ Tracey was brought in to the fill the slot on the Saturday and he could not have been better. AJ is now a veteran of the festival having played nearly every year since he became a well-known artist so by now he knows exactly how to put on a great show and get the best out of the crowd. As he only had a half an hour set, he promised to play all of his hits and that is exactly what he did. The performance had unmatched energy with everyone rapping along and moshing to his fast grime tracks, huge collabs like 'Rain' featuring 'Aitch' and dance/R&B spin-offs like 'Little More Love'.
The set was at one of the hottest points of the weekend and this along with AJ's enthusiasm and the excitement and eager participation of the crowd made the atmosphere perfect. The audience during 'Ladbroke Grove' was probably one of the loudest at the whole festival, especially for the iconic opening line 'Yo, it's the hyper man set / AJ Tracey live and direct' which was irresistible to sing along to. To make it even better he gave a rare performance of 'Thiago Silva', having done it with Dave the night before, after the crowd were again chanting for it throughout the whole set. AJ Tracey's performance was ideal for the Saturday at the festival and after Dave's headline set on the Friday night and Stormzy topping the bill last year it does not seem like it will be long until AJ is given the same opportunity.
Fontaines D.C. – Faith Parker
Fontaines D.C., post-punk Dubliners, provided one of the best performances across the weekend and were met with a rush of adoration from fans. The stage was set with a backdrop of red flowers, which perfectly accompanied their bright red and yellow logo. The flowers may have been evocative of the more passionate moments on their latest album Skinty Fia, such as when they pronounce their love for their homeland. From their opener, 'A Lucid Dream', the crowd was lively. Fontaines D.C. provide joy; people were jumping up and down and you could tell how much respect everyone had for the band.
One of the highlights of their set was when they brought on Dexter, a member of the crowd, to play guitar on 'Boys In the Better Land'. It was clear that Dexter was ecstatic to be on stage, beaming at the crowd as he said hello, completely at ease. Guitarist Carlos O'Connell asked if he could play the song fast, to which Dexter assured he could. The crowd chanted 'Dexter', encouraging him on. This moment showed that when a band engages with their audience, there is much more of a community spirit.
Ending with 'I Love You' from their latest album, Fontaines D.C. exemplified what they are so good at. The song ties together their softness and raw vulnerability with their grit and aggression. The crowd adored this song, singing along loudly and responding as it got more passionate throughout. It was the perfect closer.
Wolf Alice – Faith Parker
Wolf Alice graced Main Stage East before Arctic Monkeys' headline performance. Before they came on, a video played showing that Wolf Alice were going to be late on stage if they did not quickly find a way to make it. We saw Wolf Alice hopping on motorbikes to speed towards the stage with a countdown playing. Much to our relief, and surprise (not!), they made it bang on time, opening with the thrilling 'Smile' from Blue Weekend. 
Wolf Alice have had a loyal and strong fanbase for years, but Reading showed just how popular they now are, gaining many supporters off the back of their 2021 album. The front pit unsurprisingly filled up very quickly and nobody else was then allowed in. Whilst it was a shame to not be as close to the band as I would have liked, it was great to hear all the new songs off Blue Weekend that I had not yet heard live. The dreamy 'Delicious Things' was even more beautiful live and Ellie Rowsell's voice excelled. 'Play The Greatest Hits' was undoubtedly one of their best songs live. It was written for the stage and for the crowds to scream the lyrics to. The lyrics 'It isn't loud enough', flashed up on the screens on either side of the stage, prompting the crowd to turn up the heat.
Whilst providing the audience with fast-paced bangers, Wolf Alice also showed off their vulnerability on acoustic 'Safe From Heartbreak (If You Never Fall in Love)'. One of the things that sets the band apart is the relatability of their lyrics. Wolf Alice certainly know how to write for the heartbroken and this was proven by the girl next to me who was in tears for a lot of the set. Their live performance seemed to provide a cathartic experience. 'Bros', a song about friendship, held the perfect message at a festival. They closed with 'Don't Delete The Kisses', a truly magical song when heard live. Wolf Alice deserve a headline spot of their own in the very near future.
Bring Me The Horizon – Bas Bevan
After performing at Reading many times in their career, Sheffield metal band Bring Me The Horizon were given a long awaited headline slot and used it to deliver the best performance of the weekend. When singer Oli Sykes shouted 'Are you ready for the best night of your f*****g lives?' during the first notes of 'Can You Feel My Heart' after the demonic computer themed intro, it was easy to tell that the show they were about to put on was going to be special. The setlist spanned from their 2013 record 'Sempiternal' to their most recent single 'Strangers' and displayed every facet of their genre bending catalogue: from hard-rock onslaught 'Happy Song' and unchained drum and bass inspired track 'Kingslayer' with BABYMETAL, to the electronic metal of 'Parasite Eve'.
There was a feeling of triumph to the set for many reasons. After years of criticism being levelled at the band for 'selling out' by moving on from the sound of each of their previous albums they gave an unforgettable performance on one of alternative music's biggest stages. A lot of the remarks have been directed at Sykes personally with many questioning his ability to sing live after transitioning from his original screaming style. These claims were also shown to be baseless as his voice has dramatically improved, especially in the last year, and it would be unfair to claim that this was not one his best ever vocal displays. This was especially apparent in the soaring choruses in 'MANTRA' and 'Teardrops' but also on the tender, acoustic version of 'Follow You'.
The performance also had arguably the highlight of the weekend which will go down in the history of Reading festival, when they brought out Ed Sheeran to perform a metal remix of his hit song 'Bad Habits' that they first performed at the BRIT Awards earlier in the year. The fact that they got the biggest artist in the world to take part showed the scale and quality of the performance and also how they have revolutionised their genre to make them a must-see attraction.
On top of all of this, the production of the show was also incredible, with mesmerising screens that portrayed the set as a computer program and showed diagrams of different types of mosh pits and directed the audience to sit down in 'Throne', as well as colourful confetti being shot into the air.
It was fantastic to see the band realising a lifelong dream and they definitely made the most of it. Oli frequently thanked the crowd and went down to the barriers during 'Drown' to hug and sing with fans. Even people who had not heard of them before were amazed by the performance which again shows how they have transformed heavy metal music. Bring Me The Horizon put on nothing less than an extraordinary spectacle and I feel privileged to have been part of it.
Arctic Monkeys – Bas Bevan
Few performances at Reading have had higher expectations than the Arctic Monkeys' Saturday headline set on the Main Stage East and it definitely seems to be the most talked about in the festival's aftermath, but not for the reasons that everyone expected. The band had not headlined a major UK festival since they played Reading in 2014 and given their status as one of the UKs biggest bands and what their music means to a huge amount of people, the excitement was off the scale.
Many people based their weekend around getting a good spot to see them and Arctic Monkeys fans dominated the front of the Main Stage East audience from early in the evening (much to my disappointment as a massive Wolf Alice fan). However due to this unparalleled buzz, most people barring the most committed fans were at least somewhat disappointed.
The band gave a sparkling performance full of swagger and flourish but chose to play many of their slower, not as well-known songs as opposed to the adored classics that most were hoping for. This left a flat feeling in the crowd as the performance did not turn out to be the life altering experience that many people thought it would be when the band were announced. After the first few songs, the electric anticipation began to gradually disappear as the set chugged along until 'I Bet That You Look Good on the Dancefloor' reinvigorated the crowd before another slump. There was also a noticeable rift between the band and the audience, and although Alex Turner has always been known as a reserved character there was a disappointing lack of engagement with the crowd.
The massive hits that they did play like 'Do I Wanna Know?', finale 'R U Mine?' and standout track '505' got ecstatic reactions but inevitably people were wanting more. This was especially apparent when the band came back on stage for an encore when excitement once again built up to see what they would play. It turned out to be 'Arabella', a well-loved song but again not quite what people were hoping for.
The whole performance seemed quite indicative of the Arctic Monkeys' career in recent years. No matter how good they were, people will always still think of them as (and still want them to be) four young lads in 'trackies' singing about Sheffield nights out, not slick rockstars in their mid-thirties playing piano based lounge-pop. The show they put on was very good, and in many ways worthy of the slot that they had, but more so than a lot of bands they are expected to be something very specific because that is what people love. However, that is something that they have mostly moved on from and, by the sound of the new song 'I Ain't Quite Where I Think I Am' that they played, it is not something that they will be going back to anytime soon.
---
Enjoyed this? You might also enjoy:
Reading Festival 2022 Review: Friday 26th August
Reading Festival Preview: BBC Radio 1Xtra Stage
Reading Festival Preview: Main Stage East Line Up