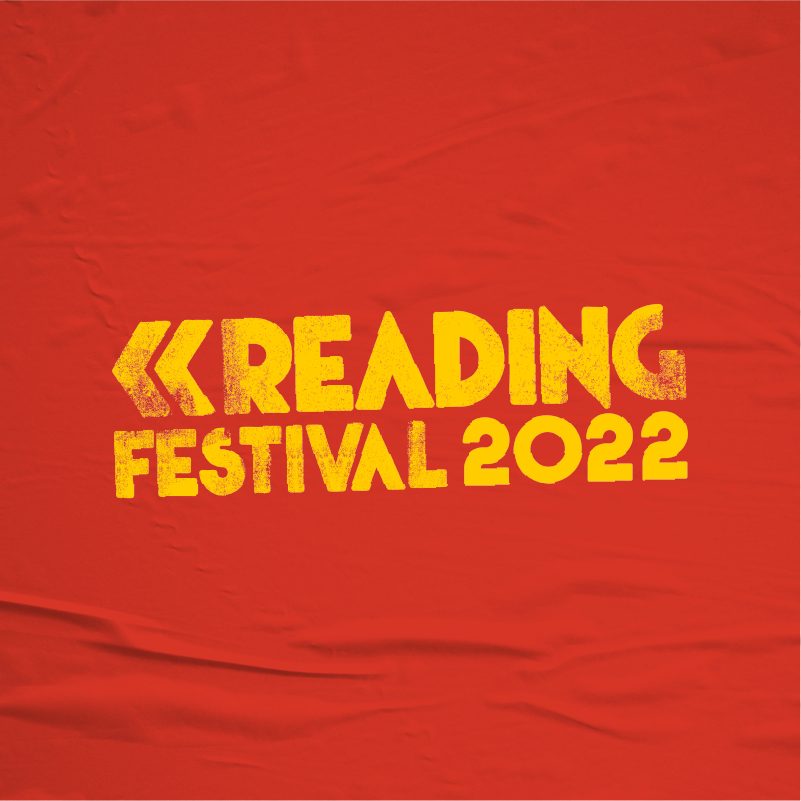 Music Editors Bas Bevan, Lorcan Drury and Faith Parker review the final day of Reading Festival 2022
Wes Nelson – Bas Bevan
Wes Nelson performed to a packed out Radio 1Xtra Stage audience early on Sunday afternoon, delivering a set of vibrant R&B tunes. Although relatively early in his music career, the turnout and adoration of the crowd was certainly a validation of his talent and the appeal of his songs. Wes energetically leapt around the stage and frequently hyped up the tent and expressed his excitement at performing to such a big audience at Reading festival. His track with Clean Bandit 'Drive' and biggest hit 'See Nobody' got great receptions and translated especially well to the live setting. It was clear from his set that Wes is a serious performer who delivers his songs with spirit and knows how to interact with his fans, and giving such a strong performance at one of the UK's best festivals should answer any questions about his ability to put on a show.
DMA's – Bas Bevan
Australian band DMA's returned to Reading to perform on the Main Stage West on the festival's final day. Their carefree and upbeat indie tunes were ideal for the slot late on Sunday afternoon and created a more laid back atmosphere after the mayhem of the rest of the weekend. The group are a great example of the artists who work their way up the bill at the festival, having first appeared in 2015 on the Festival Republic Stage before playing the Radio One Stage in 2018 and now the Main Stage. This is a testament to their growth during this time and it was clear that they were deserving of the step up.
Their performance was polished and enjoyable and also very genuine with them showing great enthusiasm and gratitude to the crowd. It is always great to see international acts like DMA's play at British festivals when they get a great audience and really appreciate the scale of the event. With their growing history of playing at the festival they are definitely a band to keep looking out for at Reading as they are always very worth watching.
Bastille – Bas Bevan
Bastille were the sub-headliners on the Main Stage West on Sunday Night and gave an unsurprisingly great and exceptionally fun performance. The crowd for their set seemed relatively young compared to some of the other acts which shows just how important a band they have been in the last decade, during which they have released several hits that are adored by a huge number of people. The performance was a slightly scaled down version of their tour set, being focused around their chart topping fourth album Give Me The Future that was released earlier in the year, and used futuristic videos based around a simulated world to translate its themes into a whole experience. Although many people seemed unfamiliar with these songs and their newer singles the crowd never failed to dance and were enthusiastically stirred up by lead singer Dan Smith who directed the proceedings and tried to teach everyone the words.
All their songs fitted the festival setting perfectly with their creativity, positive energy and big choruses. This was especially true when they played their big hits like 'Good Grief' and finale 'Pompeii'. 'Happier', their track with Marshmello, was another huge song and was made even more entertaining by Dan going down in the audience and running between the barriers giving high-fives to people. One of their other dance songs 'Of The Night' was also a hugely enjoyable moment where the crowd were asked to sit down and then jump up in the chorus.
Bastille are one of the UK's most talented bands so it is great to see them play on the biggest stages like Reading as they deserve to be there and inevitably always put on an amazing show. This one was no different and their catalogue of extremely fun and accessible but highly intelligent songs as well as their lovable demeanour and unmatched enthusiasm make them a fantastic band to see live no matter when or where they are performing.

Charli XCX – Lorcan Drury
Regular readers of Redbrick will know about my undeniable love for Charli XCX as I reviewed her Birmingham gig from her CRASH tour. Even after seeing her live for a third time, she did not fail to disappoint. Playing a selection of songs from her last album and her hits, it was a tremendous set. Watching ex-Comment Editor Emily on our friend Lewis' shoulders whilst she performed '1999' was a highlight of the festival. I eagerly anticipated her beloved hyperpop track 'Vroom Vroom', but her performance was next level. The guttural scream she unleashed in the intro demonstrated the intensity we were about to experience. Out of three times experiencing this live, this was the most chaotic with the whole crowd jumping up and and down uncontrollably. Whether it's an intimate gig for fans or on a main stage at a festival, Charli XCX knows how to deliver a stellar performance .
Halsey – Lorcan Drury
As a fan of Halsey since her debut EP Room 93 from 2015, I was ecstatic to see what her headlining set of the Main Stage West had to offer. Their ability to create a captivating and current performance was nothing short of what I respected. Her energy was sensational as she took up all of the stage and unleashed all of the power she had been unable to muster at Leeds due to food poisoning.
The visuals of their set were my favourite I had seen at the entire festival. Starting off with 'Nightmare', the screens depicted footage from protests for gender equality. With the overturning of Roe vs. Wade earlier this year, it was a haunting reminder of the nightmare women are facing as a result. 'Easier Than Lying' was accompanied by creepy videos of eyes pried open, matching the lyrics 'One eye open and one eye closed'. The visuals for 'honey' were Halsey sensually being drenched in, as you could have guessed, honey. All of the visuals perfectly amplified the songs' messages.

I found her set particularly nostalgic when she sang the tracks 'Colors' and 'Gasoline'. Singing along at the top of my lungs to every lyric from songs that helped shape my adolescent self was very moving. Selfishly, I wish she sang more of her older tracks like 'New Americana' instead of some of her recently released tracks.
The best part of her set was her cover of 'Running Up That Hill'. The reception to this was unsurprisingly extraordinary: every member of the crowd joined in with the chorus. It was a very poignant moment of solidarity. It was clear she was not just performing it because of its popularity: the love that Halsey had for the song was evident in her emotional delivery.
Overall, I was very impressed by Halsey's unwavering energy and remarkable vocals. I will definitely be attending their next UK tour.
The 1975 – Faith Parker 
The 1975 headlined Main Stage East on Sunday at Reading. They replaced Rage Against The Machine, who had to pull out as a result of medical issues. There was a lot of controversy around The 1975 being the replacement, due to the band being a very different style. Fans of Rage Against The Machine were left feeling disappointed.
With this in mind, The 1975 needed to put on a stellar performance to close out the weekend. Matty Healy humbly acknowledged that they were definitely not Rage Against The Machine during their set, but would put on a great show regardless, playing all of their biggest hits. This they did, opening with 'If You're Too Shy (Let Me Know)', closely followed by 'Love Me', one of their most funky hits. The 1975 know how to get people to dance and there was no shortage of this that evening, as they also played 'TOOTIMETOOTIMETOOTIME', which has tropical house influences.
The 1975 were dressed in suits, in keeping with their aesthetic. Matty Healy swaggered around stage, a cigarette in one hand, as he sang into the mic. He comically deliberated before one song between wearing his sunglasses, which made him look cool and mysterious, or taking them off, making him seem more vulnerable. He's not short of ego, introducing The 1975 as Reading's 'favourite band', with a hint of irony. Arguably, having a big ego and heaps of confidence is one factor that leads to a headline slot on the mainstage. Yet Matty Healy remained humble, acknowledging his own faults on stage and letting the crowd know how important they are to him and the band. In 'A Change of Heart', the singer sat down at the front of the stage before moving down to the crowd to grasp hands with some fortunate fans. There was a tenderness to this song live.
The 1975's new album Being Funny in a Foreign Language is due to come out in October. They played their new single, 'Happiness' and the laidback 'I'm In Love With You'. The new singles aren't really doing anything that the band hasn't done before, but will please the fans who can't get enough of them.
Punkish 'People' was an electric part of their set, one of their most ambitious songs that shows that The 1975 have range, if they wish to use it. The band closed out with three of their biggest hits, 'The Sound', 'Sex' and 'Give Yourself A Try'. The 1975 may not have been everyone's choice as a replacement headliner, but they sure put on a show and provided the fans with their favourites.
---
Enjoyed this? You might also enjoy:
Reading Festival 2022 Review: Friday 26th August
Reading Festival Preview: BBC Radio 1Xtra Stage