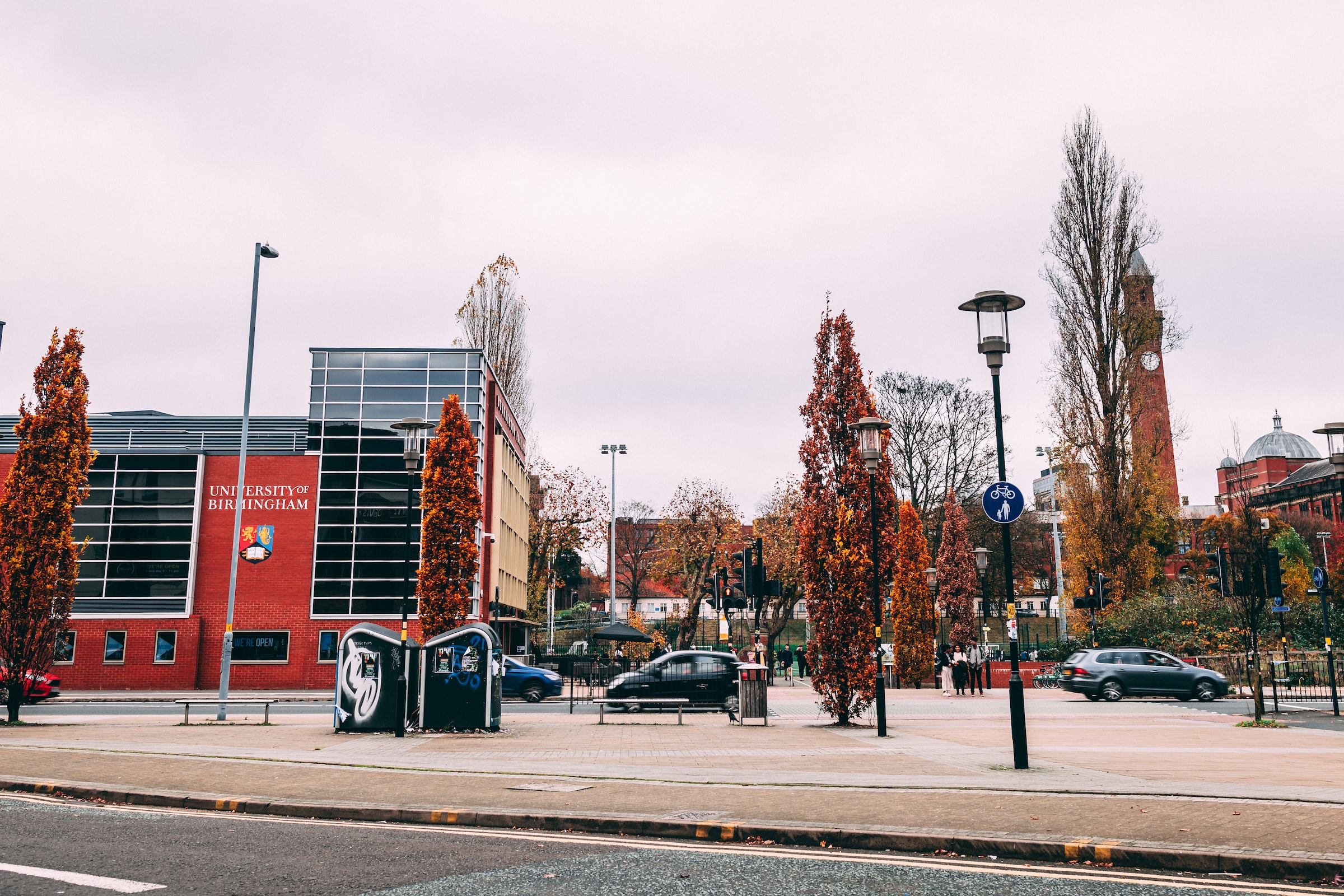 With the 92nd Academy Awards just around the corner, Redbrick Film look at what will win, what should win, and what got snubbed
Best Picture
What will win?
Given its sheer scale and ambition, Sam Mendes' 1917 is likely to win Best Picture. The precisely  choreographed sequences – filmed to appear as though they're one continuous shot – are enough to bag the win alone, but the tense and thrilling mission at the heart of the film creates an immersive viewing experience like no other.
1917 is a rollercoaster that very literally tracks the highs and lows of a single nerve-wracking mission against the clock, and even though the story is a simple one, 1917 is beautifully shot, loaded with emotion and is exactly what the Academy love to see – immense hard work with an equally impressive pay-off.
What should win?
Greta Gerwig's Little Women thrives under her direction and deserves a Best Picture win (particularly in spite of her lack of recognition as a filmmaker). Her retelling of this classic tale celebrates the candid diversity of its female characters and brings together a flawlessly talented cast to do so.
Each frame is as beautiful as a work of art – complete with enviable costume designs – but the film is most impressive for maintaining its intimacy in such elaborate settings. Little Women is a sincerely moving tale of sisterhood that is shamelessly fun and painfully real, suffering only from its lack of nominations. 
What was snubbed?
Ari Aster's Midsommar is a film that was crudely overlooked as a contender for Best Picture but deserves an abundance of accolades for its distinctive use of story, sound and performance  which are all delivered with unparalleled intensity.
Set ambitiously in broad daylight, Aster's ability to tell such a terrifying tale in such unassuming rural surroundings is truly a marvel. Florence Pugh delivers a notably vulnerable and enchanting performance, but the Academy have (once again) denied horror the recognition it deserves for producing some of the most captivating films of 2019- Midsommar being at the top of that list.
                                     Peri Cimen
---
Best Director
Who will win?
This one is tough to call. It could, realistically, go one of three ways; Scorsese, Tarantino, or Mendes. But after the earth-shattering bombast of 1917 shook our hearts and souls, Sam Mendes seems poised to take it home. His work on the WWI epic is near-unparalleled: a war movie styled to look like one continuous take? It's a bold move on Mendes' part, but his direction of the film is assured, confident, graceful, and above all, it is utterly stunning. The Revenant's fascinating long-take action saw Alejandro González Iñárritu bring home the award in 2015. Given that 1917 ups the ante significantly, Mendes will surely take the trophy.
Who should win?
Wouldn't it be nice, just once, if the winner of Best Director wasn't a white man? In 91 Oscar ceremonies, the number of winners who weren't white men can genuinely be counted on one hand. Especially with the all-too-true resurgence of #OscarsSoWhite this year, to see Bong Joon-ho take the trophy home for his universally acclaimed Parasite would be a fantastic breath of fresh air. Not only that, but he fully deserves it; his film is like nothing western audiences have ever seen, and it would make the ceremony just a tad more inclusive.
Who was snubbed?
Speaking of inclusivity: where are all the women? The number of transcendental films directed by women last year is plentiful, yet all have been shut out of the Director category. The most outrageous of these snubs are Greta Gerwig and Lulu Wang (for Little Women and The Farewell, respectively). Each of them gave audiences a beautiful, earnest and honest film that rocked so many worlds last year and each directed with a sense of subtle grace and confidence that the Oscars so rarely give credit to. Their films were each better than just about all of the other drivel directed by men this past year, and if the Academy can't see that, then I'm afraid we must riot.
Why were they nominated?
Joker has plenty of Oscar nominations it doesn't deserve (nine out of its total 11, to be precise), but to see Todd Phillips nominated for his mediocre, nondescript direction of a decent film is nothing short of utterly disheartening. Why is he on that list? I genuinely can't figure it out. He puts no sort of stamp on the film at all; everything good about Joker comes from Joaquin Phoenix and Hildur Guðnadóttir, and none of it from Todd Phillips. His nomination here (as well as his nod in the Adapted Screenplay category) is utterly baffling and truly undeserved.
                            Matt Taylor
---
Best Actress
Who will win?
Noah Baumbach's highly acclaimed feature, Marriage Story, really gave Scarlett Johansson a chance to shine as soon-to-be-divorced actress and mother Nicole. It's been a good year for Johansson anyway, as she also shone in Jojo Rabbit as Jojo's mother Rosie. In Marriage Story, Johansson's performance is so natural, she is instantly believable and deftly portrays the emotional toll of divorce and takes the audience on the journey with her through the separation. It was a beautiful dramatic performance and one that I can absolutely see the Academy rating really highly.
Who should win?
Despite Johansson's excellent and worthy performance, the real star of this category is of course Saoirse Ronan, for her performance as Jo March in Greta Gerwig's fresh adaptation of Little Women. Jo was every little girl's favourite and most relatable March sister, and Ronan really brought her to life on screen. She had a lot to live up to, after three previous film adaptations of the novel, two of which immortalised Jo's character in very different ways: Katherine Hepburn was a tomboyish and unconventional character in 1933, and Winona Ryder was a romantic, bookish Jo March. Ronan really made the role her own; a Jo for the twenty-first century, strong and independent, relentlessly focussed on her goals, but romantic and family-focused too – a truly complex character that modern audiences can really relate to. Ronan's ultimate strong point is the scene in the attic with Marmee (Laura Dern). Her frank and heartbreaking delivery of the line 'I'm so lonely' should be enough to make her deserving of Best Actress on its own, even if her performance in the rest of the film wasn't one of the best of her career so far, and  one of the best nominated for the award this year. At only 25, with four Oscar nominations under her belt already, it's exciting to wonder where Saoirse Ronan's career will take her next, regardless of whether she wins this award.
Who was snubbed?
As ever with the Oscars, horror movies and the actors who star in them were overlooked this year. Lupita Nyong'o's performance in Us as both Adelaide Wilson and her 'Tethered' was frankly genius; truly terrifying and impressively skilled – she almost looked like a different person in each role. Florence Pugh, in Midsommar was also sadly overlooked. Her stunning portrayal of a grieving woman going through some of the most traumatic experiences of her life was hard to watch, but one of the best performances of the year.
                          Amy O'Neill
---
Best Actor
Who will win?
When it comes to award season, Joker has been praised to the hills and beyond. Whilst not all those nominations have resulted in wins themselves, one that has been a constant winner has been Joaquin Phoenix. He picked up the Golden Globe for best actor in a drama motion picture and is BAFTA-nominated in addition, with few actors having as much public momentum heading to the Oscars as him. His performance was the standout quality of Joker, full of unpredictability and nuances to provide his own twist on the iconic character. At this point, his win feels a given and is one of the few certainties heading into February's ceremony.
Who should win?
Pain and Glory is probably the least likely winner of the nominees but, when it comes to engaging performances, Antonio Banderas achieved this in spades without the need for showy antics. Banderas is consistently excellent as Salvador Mallo, an aging film director who is on a professional and personal decline. Banderas uses the decline to expertly present a jaded character but imbues a sense of longing and a need for reconciliation that leads to every scene feeling character-driven and full of heart. All this is done with grace and restraint, perfectly fitting the relaxed and observatory nature of Pain and Glory. This is a truly unique performance and a true high-point for Banderas, who truly deserves a victory here.
Who was snubbed?
Rocketman only picking up one nomination is a true shame. Taron Egerton's fantastic embodiment of Elton John being ignored is worse. Particularly odd is how Rami Malek won last year for his turn as Freddie Mercury, yet Egerton hasn't received a mention. A portrayal bursting with charisma, depth and class, Egerton's snub feels extremely egregious given the safety of the nominations here.
                        Alex Green
---
Best Original Score
What will win?
Thomas Newman's earth-shattering 1917 score is one of the standout components of an already-incredible film. It swells in the bigger moments to suitably match the bombast of the jaw-dropping spectacle that Sam Mendes puts in front of us, yet wisely pulls back in the film's quieter moments, few though they are. Though he was beaten at the Golden Globes by Hildur Guðnadóttir's magnificent Joker score, the Oscars do love a good war movie, and when one has a score as good as this, and particularly with Newman's 14 nominations without a win, it would be criminal not to award it.
What should win?
Whilst it would be nice to see Guðnadóttir take home the trophy (which would make her only the fourth woman ever to do so), the fact is that her work is outdone by Alexandre Desplat's beautifully lyrical Little Women score. Each track is so full of life and joy, and the whole thing is brimming with vibrancy. His use of strings is utterly gorgeous, and every single piece matches the emotion of the scene perfectly. He has previously won for his work on The Grand Budapest Hotel and The Shape of Water, yet what he does here surpasses both of those; he fully deserves that award.
What was snubbed?
I was gobsmacked when I saw that both Michael Abels and Alan Silvestri had been left off the list of names. Their scores (for Us and Avengers: Endgame respectively) are two out of the three best pieces of film music of the past year (the other being Nicholas Brittel's achingly beautiful If Beale Street Could Talk score), and to see them both left off the list is devastating. Abels' 'Tethered Mix' of Luniz's 'I Got 5 On It' is enough to make you fear for your life in only 104 seconds, while Silvestri's 'Portals' is the single best piece of music he has ever produced. For neither of them to receive a nod for their stellar work is one of the many, many oversights the Academy have made this time around.
                     Matt Taylor
---
Best Supporting Actress
Who will win?
Before the nominations were announced, this seemed like it was going to be a tough category to predict: would the prize go to Laura Dern or J-Lo? So perhaps the Academy did pundits a favour by declining to nominate Jennifer Lopez at all, making Dern the clear favourite.
Who should win?
Laura Dern's performance in Marriage Story is utterly electric, and her ability to command the screen was on full display throughout 2019, between Big Little Lies, Little Women and Marriage Story. It's a testament to the strength of the category that any other year I might have been rooting for Florence Pugh (who was so good in Little Women that she convinced people, en masse, to stop hating Amy March), Margot Robbie (whose performance in Bombshell is one of the only bearable things about the film) or Scarlett Johansson (an actor I'm usually not a fan of who all the same impressed me in Jojo Rabbit, reservations about the accent aside).
Who was snubbed?
Jennifer Lopez smashed all previous expectations with her turn as Ramona in Hustlers; a role with far more complexity to it than female characters – let alone female supporting characters – are usually permitted. From the physicality to the chameleonic shifts in persona which revealed a truly multifaceted character, Lopez would have been just as deserving of a win as Dern is. For my money, hers is the second most egregious snub across the slate of nominees, just behind Greta Gerwig's shut-out for Best Director.
                 Ellie Burridge
---
Best Animated Feature Film
What will win?
This year's bunch of nominations is perhaps one of the more exciting categories at the 92nd awards. Box-office big hitters like The Lion King, Frozen 2, and The Lego Movie 2 have all been snubbed, with two Netflix productions: I Lost My Body, and Klaus making a mark for the streaming service. Laika Productions continue to have a strong showing, with the nomination for Missing Link meaning that every one of their films has been nominated in the category, although they are yet to win. My pick for the win will probably be I Lost My Body. Despite its flaws it's a vibrant and exciting film, and much more violent and adult than animated films are usually treated as. Watching a severed hand parkour around the place, fend off rats, and hide from people who might see it, is a thrilling thing to watch, and it would be great to see it win.
What should win?
There isn't necessarily a standout film in the category this year, especially compared to last year's Into the Spiderverse, which seemed like the obvious choice. Missing Link, I Lost My Body, and Klaus probably weren't seen by enough people to make an impact, despite being very exciting examples of stunning films. How to Train Your Dragon: A Hidden World has a decent shot, especially considering how many were satisfied with its conclusion to the trilogy. The most likely winner is Pixar's Toy Story 4, while not perhaps as strong a film as other recent Pixar films like Coco or Inside Out, its nostalgia factor may inch it over the finish line.
What was snubbed?
The Academy seem to have taken a few more risks this year, with Disney having a much less prominent foothold in the category than they usually do, which might have something to do with their recent obsession with live-action cinema. Aardman productions' brilliant A Shaun the Sheep Movie: Farmageddon is yet to be released in the US so is ineligible, so we may see that contending in next year's awards. The most glaring snub though would be yet again for Makoto Shinkai, contending this year with Weathering With You. His previous film, Your Name, was also surprisingly absent, and it follows a trend of the Academy not really recognising Japanese animation beyond Studio Ghibli productions.
                      Sam Zucca