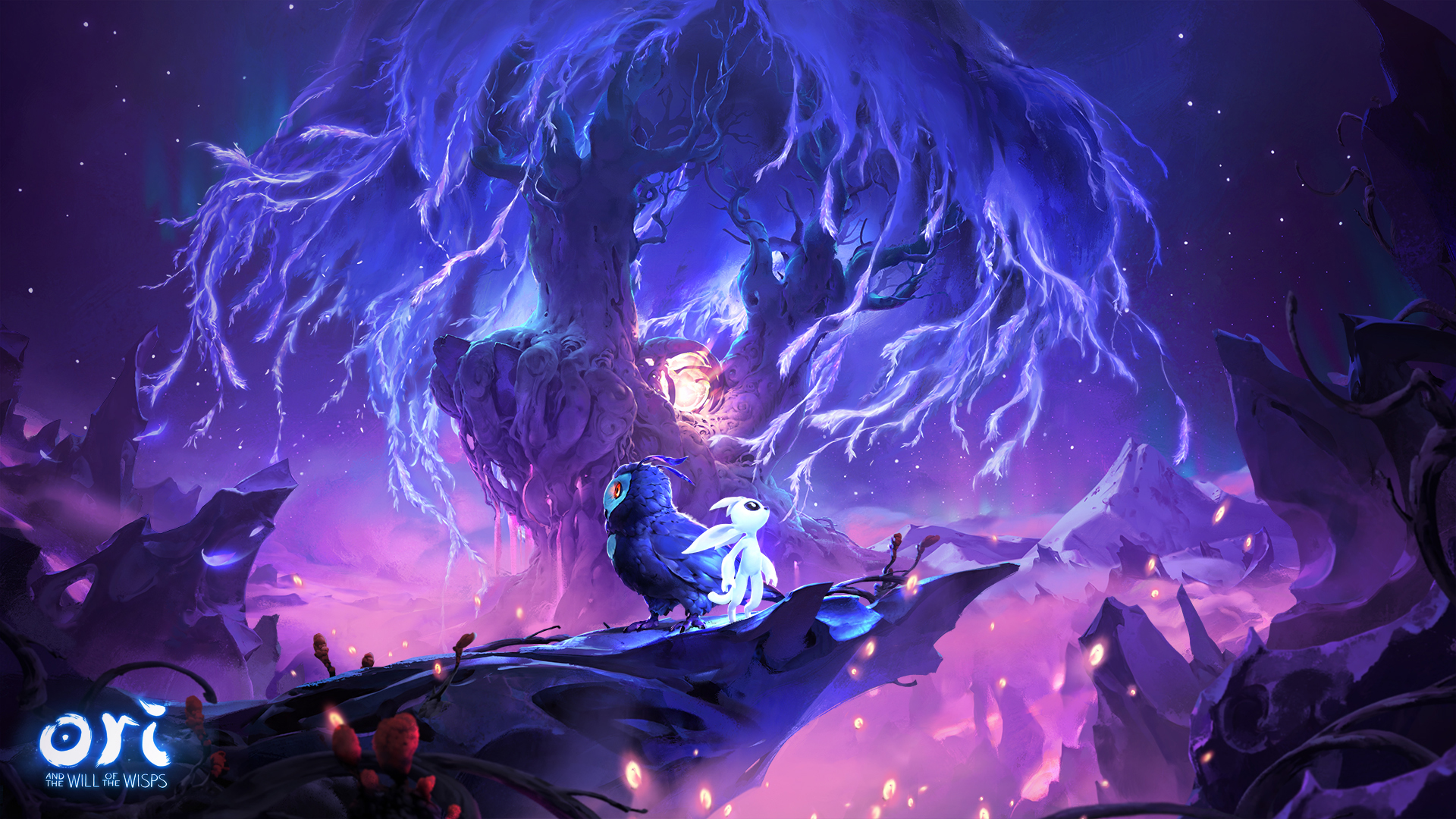 Looking ahead to a new decade of games, Redbrick Gaming takes a look at those which will help the new decade start off strong in 2020
Sam Nason – Pokemon Mystery Dungeon: Rescue Team DX
Opening my DS in the dead of night with school only hours away – that was something I did far too often during my childhood. Harvest Moon DS, Professor Layton and the Lost Future – all were games that kept me occupied during those night-time sessions; but none were as prevalent as Chunsoft's Pokemon Mystery Dungeon: Blue Rescue Team. You can imagine the delight on my face, then, when a remaster of this classic dungeon crawler was announced in last week's Pokemon Direct – it looks like Pokemon Mystery Dungeon: Rescue Team DX will bring back these nostalgic feelings all over again.
The Mystery Dungeon series sees you take control of a Pokemon the game deems suitable to your personality, instantly giving it an individual touch. Along with your faithful partner Pokemon you form a rescue team – saving vulnerable creatures from mystery dungeons – while completing all kinds of missions and becoming a part of Pokemon society. Simultaneously intriguing and cute, the Mystery Dungeon games are an absolute blast.
What sets this remake apart, however, is how faithful yet ambitious it appears to be. Unbelievably the original game was released in 2005 – even before Diamond and Pearl came out – meaning, in theory, a huge selection of Pokemon may be unobtainable within the game. However the reveal trailer hinted at Generation 4 Pokemon like Lucario being present, as well as the Generation 6 gimmick Mega Evolution making a grand return. Couple this with a charming, painterly-esque art style, a compelling story, engaging gameplay and a fantastically remastered soundtrack and Mystery Dungeon DX has every ingredient to revitalise the franchise for a whole new generation. While I may grow older and consoles may change, my own sentimental love for the Mystery Dungeon games is something that will always stay the same.
Kieren Platts – Half-Life: Alyx
I suppose I'll do it. Half-Life: Alyx is the most anticipated computer game of all time. On the off-chance you don't know the story, here's a brief summary.
In 1998, Valve reinvented the first-person shooter with Half-Life.
In 2004, Valve reinvented first-person narrative and engine physics with Half-Life 2.
In 2006 and 2007, Valve released Half-Life 2: Episode 1 and 2 as gameplay and narrative expansions of Half-Life 2, with the promise of an Episode 3 that was never fulfilled.
Twelve years pass, and Half-Life 3, and/or Episode 3, adopt myth-like status. One of the kingpin franchises in computer game history, bringing revolution and innovation with every major release, and the franchise goes silent. How would a third instalment break the mould?
As it turns out, after twelve years of silence and whispers; April Fools jokes and data dumps; minor leaks and major 'fan fictions'; speculation; loss of hope; to confirmation; to release trailer in November 2019.  The anticipation of a new Half-Life game is an epic tale in and of itself. The inevitable documentary about the game's development is almost more exciting than the game itself. But it's not quite.
That's because Half-Life: Alyx is the flagship hope of Virtual Reality, the killer app that blows everyone away. The single title that guarantees a head-mounted-display in the house of most dedicated computer game players, from hardcore to casual. The Valve Index, Valve's own HMD, has already sold out in the USA and UK following  Alyx's announcement – with the promise of a free copy of the game with every Index sold.
This puts Half-Life: Alyx up among the ranks of Super Mario Bros, Super Mario World, and Wii Sports as hardware launch titles, games that existed to prove the gaming landscape had changed. "Anticipated" does not do the tale of Half-Life development justice. 
Ellen Hill – The Last of Us: Part II
Set to release in May 2020, The Last of Us: Part 2 picks up five years after the events of the first game and begins in the small settlement of Jackson, where both Ellie and Joel have made their home. It appears that Ellie will take on the role as protagonist, the storyline following her quest for revenge, at the beginning alongside her close friend and love interest, Dina, and potentially Joel later in the game.
It appears there are several improvements to the original gameplay, as well as a few new additions that will make for a fresh and challenging experience. Both the human and Infected enemies boast a more sophisticated AI, making them smarter and more dangerous. Human NPCs are now named, and can communicate during combat, even reacting to each other's deaths. The game also introduces a new type of Infected, the Shambler, a bulkier enemy that bursts to create a corrosive cloud, as well as enemy dogs that have increased scent perception that makes sneaking more difficult.
Stealth remains a fundamental part of the game, with Ellie being shown to hide in tall grass, underneath cars, and even squeezing through small spaces between objects. As a more agile character than Joel, Ellie can traverse the environment in a new way, including jumping, and is able to dodge enemy attacks.These additions are integrated into combat sequences to provide a more realistic and tense gameplay. A new crafting element allows the player to learn and apply upgrades to their existing weapons on a workbench, as well as new items such as explosive arrows.
Set to be just as immersive as the original, building on Ellie and Joel's relationship but with a much larger story that revolves around Ellie's anger and hatred, I personally can't wait to see what this game has in store.
Alex Green – Ori and the Will of the Wisps
With a new console generation gracing us in the magical period of Q4 2020, you could be forgiven for thinking Microsoft is looking to start afresh with the Xbox Series X. However, before they hit us with new entries in the Halo and Hellblade franchises, one other breakout series is back with the newest entry in the Ori franchise. It's been a long time coming for developers Moon Studios who released Ori and the Blind Forest on March 11th, 2015 and have delayed this sequel twice, but Ori and the Will of the Wisps will land on the same day this year and every trailer has shown that this follow-up has all the potential to be a worthy successor. 
Moon Studios has created a series which is the standard-bearer for Xbox Game Studios and this sequel has plenty of momentum going for it. Every trailer has looked beyond gorgeous with new lands and intriguing new creatures and bosses that pass the eye test with flying colours. Gareth Coker is also back to compose the game's score. On the artistic side, we are all set for superlative sights and sounds from this sequel. 
As for gameplay, what has been shown certainly looks like Moon Studios isn't trying to rework this entry, with the familiar fast platforming set pieces and boss battles that players loved from 2015 returning. However, this isn't just a carbon copy. A new time-trial based mode known as Spirit Trials will be introduced allowing players to race ghosts of fellow players between points along with changes to the skill tree progression system to allow players to get abilities not in a specific order unlike the first game's linear skill trees. 
Of course, what a new entry in this story promises is a deeply emotional narrative. The opening of the first game was a memorably sad start. Just searching up let's plays on YouTube will show you that in bucketloads. Getting to see Ori again along with new characters, including the young owl we saw in the reveal trailer, is sure to have us blubbering in March. Despite Microsoft's woes with exclusives this generation, Ori and the Will of the Wisps can be the game to cap off the Xbox One generation with plenty of bang for your buck and plant the flag as one of Microsoft's lynchpin characters for years to come.
Geoffrey Niu – Guilty Gear Strive
Arc System Works' premiere anime fighting game series is back with Guilty Gear Strive, and it looks drop dead gorgeous. The Guilty Gear series is known for intense, over-the-top gameplay, but this time it's the visuals that are absolutely front and center. Their last title already revolutionised graphics in fighting games (and honestly, video games as a whole), achieving the feat of making 3D models look almost indistinguishable from hand-drawn 2D animations, and Strive looks to takes this to the extreme. Every frame may as well be artistry, from every hit bursts impact, every animation oozes style. Just watching the trailers has already been an absolute delight, each complete with a killer (and cheesy) rock track to accompany the ensuing lights show.
This title also represents a soft reset for the series' gameplay – Guilty Gear games are known for having a large number of complex and difficult mechanics, and have been seen as some of the highest skill cap games in fighting games if not all of esports. Their new title represents a change in philosophy, with the aim of drawing in a wider range of players while retaining the depth the series is known for. Fighting games have always been a niche genre, but with such killer visuals and a newcomer-friendly attitude, Strive might be the step towards a mainstream fighting game in esports. It's shaping up to be the perfect starting point for those who are drawn in by the visuals but found the mechanics inaccessible, and if it pulls this off without alienating the current audience the results would be groundbreaking for the fighting game community.
As more announcements roll in throughout the year the hype looks to ramp to insane levels before release in late 2020. As huge franchises such as League of Legends are branching out into the fighting game sphere, Guilty Gear Strive looks to stand stalwart, and blaze its way to fighting game glory.
Madison Harding-White – Animal Crossing: New Horizons 
After years of waiting to return to a world where avoiding bees and dealing with your weight-lifting mouse for a neighbour was the height of your worries, March 2020 will finally see the well-loved Animal Crossing series of games leap onto the Nintendo Switch. The highly anticipated Animal Crossing: New Horizons promises nostalgic, yet modernised gameplay built upon the familiar open-world, community spirited format: now boosted with increased customisability and further location interactions.
The loveable yet pompous Tom Nook will whisk players away to his Deserted Island Getaway- a visually vivid seaside location with few inhabitants. Although there was something to be said for the previous lack of technology included within the Animal Crossing universe (I feel it helped add to the fantastical, escapist vibe), New Horizons promises a more modern approach by providing players with a 'Nook Phone'- a smartphone-like device complete with apps, a camera and most notably an expanded inventory (in which more items will automatically stack). Whilst Animal Crossing: New Leaf allowed players to customise the style of selected furniture items, New Horizons is set to take this an exciting step further by expanding the crafting feature included in the Animal Crossing: Pocket Camp app.
Players will finally have the ability to harvest natural items in order to build their own tools, clothes and furniture: the latter of which can now be placed outside allowing gardens and parks galore. Yet, perhaps the most iconic update within New Horizons is the sudden inclusion of an auto-save feature: removing the need for constant game saves and the hassle produced by accidental switch-offs, followed by a lecture from the tedious mole Rosetti. With the need to manually save gone, Rosetti is confirmed to be seeking a new position in 2020- only time will tell how he and the other novel gameplay features will fit into this childhood favourite.
Tom Martin – Persona 5 Scramble: The Phantom Strikers
Persona 5 Scramble: The Phantom Strikers is an upcoming spinoff of Atlus' 2016 RPG.
The game, first teased almost a year and a half ago, in December 2018 simply as 'Persona 5 S', had many fans hoping it would be a port of the original game to the Nintendo Switch. However, it was eventually revealed that the upcoming project was instead a collaboration between Omega Force (Dynasty Warriors) and P-Studio (The Shin Megami Tensei/Persona series) to bring Joker and the rest of the Phantom Thieves of Hearts to the hack and slash genre.
From what we've seen in trailers – with a light spoiler warning here for the original game – the story of Scramble looks as though it picks up six months after the events of the original Persona 5, with Joker returning to Tokyo for a summer break with the familiar cast. However, following an encounter with a mysterious individual, an invitation to a strange distorted version of Tokyo, known as 'Wonderland', the Phantom Thieves must reconcile with the potential re-emergence of the Metaverse, the cognitive world that allowed them to change the hearts of those with distorted desires, and the potential chaos it could be used to unleash.
My personal interest in this game stems from a love of the first, its effortlessly stylish presentation, its likable cast of characters and its deeply meaningful – if often begrudgingly mistranslated – story, as well as a passing interest in the hack and slash games. I have observed friends enjoying the hell out of Devil May Cry 5 and often wanted to try it myself, though the complexity has until now seemed intimidating. Persona 5 Scramble seems as though it will be the ideal entry point, as well as an opportunity to revisit the world I became so invested in.
---
Enjoyed this article? Check out some more from Redbrick Gaming!
Review: Pokemon Sword, Pokemon Shield