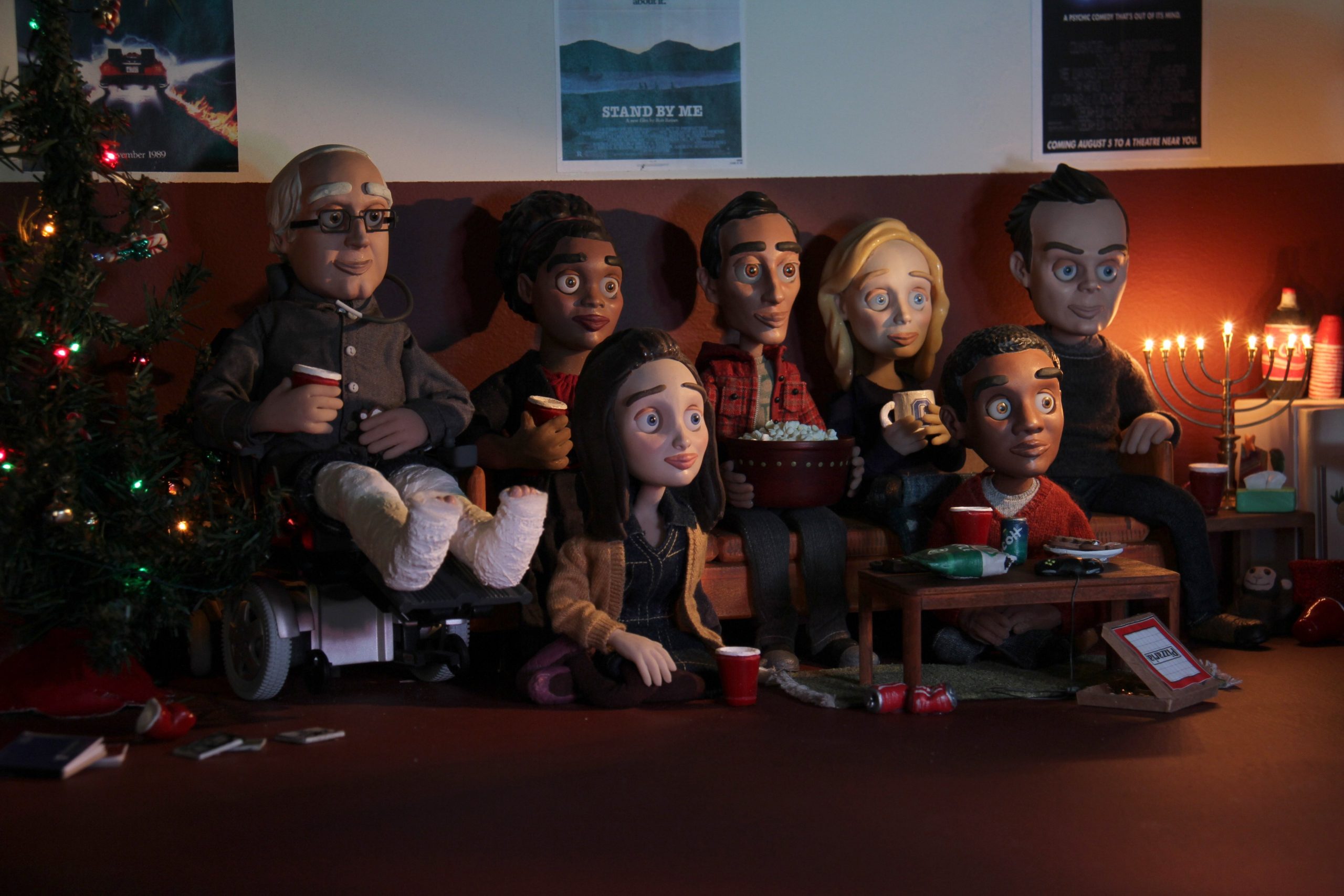 As Christmas is just around the corner, Redbrick's TV Writers share the TV episodes they always come back to during the holiday season
Annabel Smith – The Vampire Diaries
Season Eight, Episode Seven: 'The Next Time I Hurt Somebody, It Could Be You'
The show's fourth ever Christmas episode manages to encapsulate every holiday trope while keeping it authentically The Vampire Diaries – which means violence, threats and a bit of chaos that requires Caroline and Bonnie to get involved. The family quarrels, uninvited guests and even the missing member of the family (Stefan's as a result of Cade) make for an episode that embodies what can go wrong at Christmas with the chaotic supernatural elements you watch the series for.
By far their best Christmas special, flashbacks rule this episode. It takes on a narrative like A Christmas Carol, with Stefan being walked through his 'ripper' days in 1917 Monterey. The eery, snowy forest setting adds a gothic, ghostly element. A nice contrast to the reality of Christmas at Caroline's end, who is feigning enjoyment amongst serving eggnog, providing uninvited guests with gifts, and maintaining order.
Stefan's eventual departure is marked by a cliché kiss under the mistletoe with Caroline and 'The Christmas Song,' cementing those feelings of loss which always mark a Christmas special as memorable.  The episode combines romance, comedy, the supernatural, and most importantly, festivity. It distinguishes Christmas as a time to spend with family, even if in Stefan's case it's only seven minutes with Caroline.
Notable mentions go to The Vampire Diaries' other Christmas episodes: Season Four's 'O Come, All Ye Faithful', Season Six's 'Christmas Through Your Eyes' and 'Cold As Ice' in Season Seven. They contain a lot more death and blood than this one, and Christmas takes on a backdrop, but they never fail to double-down on those feelings of loss and remembrance that sustain Christmas films and TV.
The Vampire Diaries is available to rent on Amazon Prime Video.
---
Minnie Life – Gavin & Stacey
'The Christmas Announcement' / 'A Very Special Christmas'
Let's be very honest, who doesn't love a bit of Gavin & Stacey? Everyone knows the classic lines, the jokes, and the characters are beloved by all. The 2000s classic Britcom is a staple in most British households, especially when it comes to their Christmas specials. The first festive episode entitled 'The Christmas Announcement' aired for the first time in 2008 and is most likely my favourite TV Christmas special ever.
The episode follows Gavin and Stacey's respective families coming together in Essex for the festive season for the first time, and as usual, all is not very calm when the Shipmans and the Wests join forces. After Gavin makes a shocking announcement that does not go down well, all hell breaks loose, and Christmas becomes a mess of angry words and overactive fists. As much as you don't want to be in their situation, this is extremely funny to watch. Luckily, all is resolved with a family sing-along of 'Have Yourself a Merry Little Christmas', leaving our favourite TV family to enjoy Christmas in peace.
That is, until 2019. Last year Ruth Jones and James Corden returned to our screens with a follow-up Christmas special, giving us an insight into what's been going on with the nation's favourite characters for the past 10 years. We see Gavin and Stacey settled with children, 'Baby' Neil is all grown up and Bryn is… still Bryn. The episode certainly does hold up with the 2008 special, brilliantly combining that classic Gavin & Stacey blend of the crude, the hilarious and the emotional.
For long-time fans of the show, the ending of last year's special was a particular surprise (in a good way). I won't spoil it, of course, but if you are looking for a good dose of Christmas cheer, in my opinion, Gavin & Stacey is always the way to go.
Gavin & Stacey is available to stream on BBC iPlayer and Britbox.
---
Sian Allen – Community
Season Two, Episode Eleven: 'Abed's Uncontrollable Christmas'
No show does Christmas quite like Community – but then again, no show does anything quite like Community does. My favourite of the cult classic sitcom's festive episodes is undoubtedly 'Abed's Uncontrollable Christmas,' a gorgeously animated Claymation special that has the study group transformed into toys as they search for the true meaning of Christmas. You know, typical sitcom set in a community college stuff.
Created by Dan Harmon, who is probably best known for his work on Rick and Morty, Community is famous for paying homage to all kinds of genres and playing with all kinds of different mediums, and this particular episode is guaranteed to fill you with warm and fuzzy nostalgia for all your film and TV traditions at this time of year. Though it might sound like it has a pretty generic Christmas-movie plot, there's an important reason for that revealed late in the episode that's bound to tug on your heartstrings.
'Abed's Uncontrollable Christmas' won Community a well-deserved Emmy for its beautiful animation – that, along with the story and the cast's great performances, make it one of the sitcom's most heartfelt and joyous episodes. It also happens to be one of Community's great musical episodes with wonderful original songs that you'll be humming for hours afterwards. If seeing the group come together to sing 'That's What Christmas Is For' doesn't get you in the holiday spirit, I don't know what will.
An honourable mention has to go to Season Three's festive Glee parody, 'Regional Holiday Music,' for its equally great songs and Taran Killam's delightfully chaotic performance as the Greendale choir teacher who is desperate to make it to regionals. The Invasion of the Body Snatchers style story is played to perfection as the study group fall one-by-one under his spell, and the two Christmas themed episodes paired together make for some great festive viewing.
Community is available to stream on Netflix, Amazon Prime Video, and All4. 
---
Check out more Christmas articles here:
Christmas Adverts: The Covid Class of 2020
Eat, Drink & Be Merry: A Foodie Christmas Gift Guide