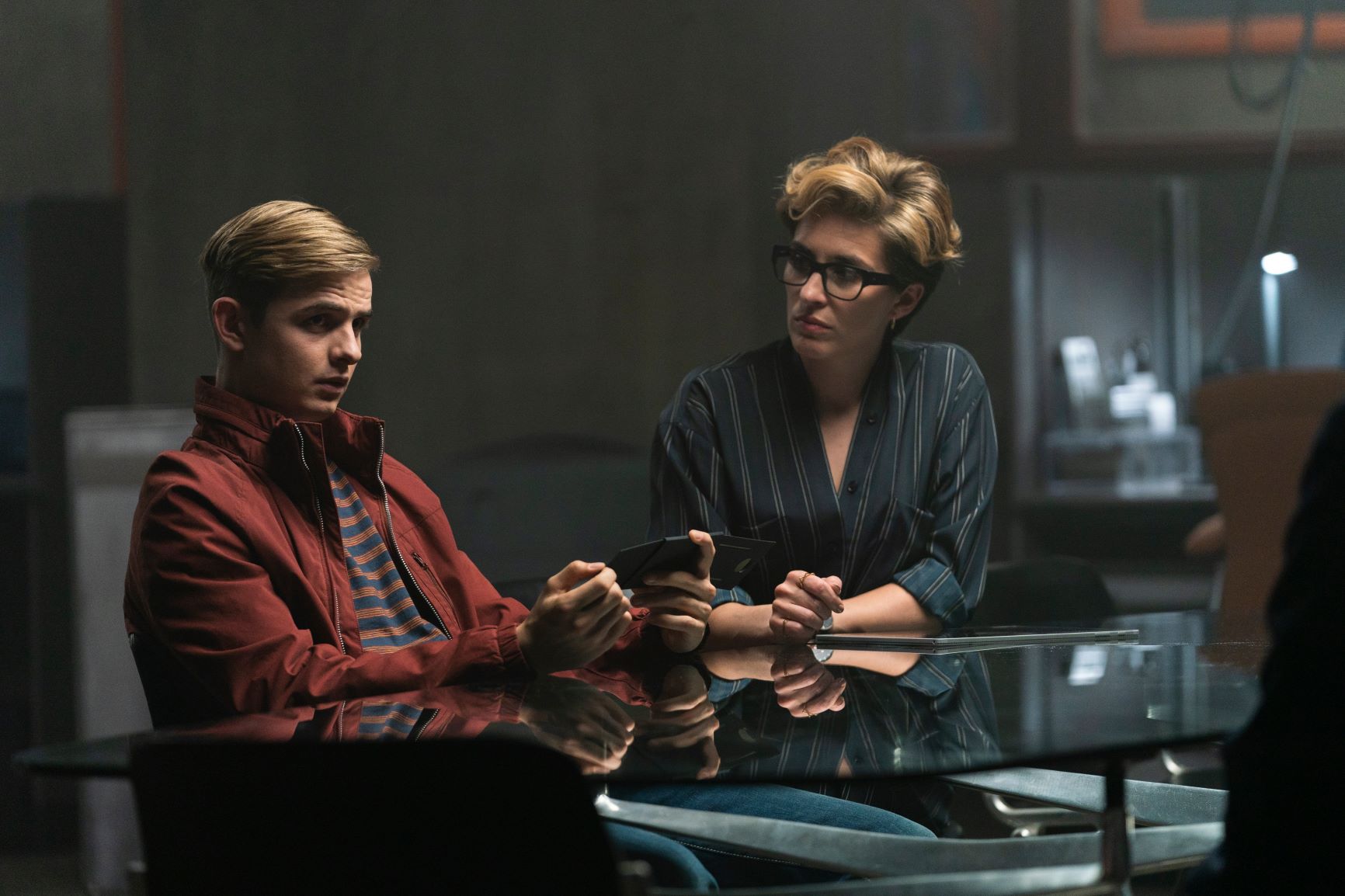 Sport Editor Kit Shepard praises this recent TV adaptation of the much-loved spy novel series, arguing that the deviations from the original books provide satisfying viewing
Considering the immense popularity of the Alex Rider book series, the jump from page to screen has been surprisingly half-hearted. Besides the 2006 film Operation Stormbreaker, adaptations of Anthony Horowitz's teenage spy writings have been non-existent. 
Amazon Prime's Alex Rider series, released last month, helps to fill that void. Based on Point Blanc, Horowitz's sequel to Stormbreaker, it invites anyone to lose themselves in a modern-day spy adventure, from hardcore Horowitz readers to boy-spy hating bibliophobes.
The show follows Alex Rider (Otto Farrant), an orphan living in London with Ian (Andrew Buchan), his work-consumed uncle, and American housekeeper Jack Starbright (Ronke Adekoluejo). However, his life is turned upside down when Ian mysteriously dies, leading to Alex making two unthinkable discoveries; his uncle worked for MI6, and they want him to as well. 
Reluctantly agreeing, Alex is sent undercover to the snow-covered French Alps and the eerie private school Point Blanc, whose few mysterious pupils are among the world's wealthiest, and most misbehaving, teenagers. He soon encounters the school's director, Dr Hugo Grief (Hanuk Bilginer) who, in quintessential spy-story fashion, is an aspiring world-conqueror. Viewers will know from the moment they first see Grief and his assistant Eva Stellenbosch (Ana Ularu) that the school has a hidden purpose far more sinister than rehabilitating education, but Alex's gradual discovery of what the pair are plotting is fascinating, unusual, and scarily plausible. 
Series based on books must stay loyal to them and also add wrinkles that create a new identity. Alex Rider, for the most part, achieves this. The spectacular boarding school, Alex's reluctance to work for MI6, and presence of assassin Yassen Gregorovich (Thomas Levin) ensure that most of the book's essentials are there (one notable absence: no gimmicky gadgets). Yet there is plenty of variation which builds on the original work of Horowitz, who is also an executive producer for the show. 
With smartphones, social media, and Jake Bugg (yes, really) all sneakily playing key roles in the plot, Guy Burt's series brings Alex Rider into the contemporary world. The book was released in 2001, and the TV series exposes just how much the world has changed since.
Elsewhere, the greatest triumph is the development of Alex's relationships outside MI6, most notably Tom Harris (Brenock O'Connor), his best friend. Tom does have his moments in the Horowitz books, but he only features in a small part of any story. In the TV series, he is prominent throughout, providing Alex with a loyal, funny companion who quickly discovers his secret, and O'Connor gives the show's standout performance. 
Alongside Adekoluejo's excellent playing of Jack, and some classic teenage scenes including house parties and questionable dances, Tom's character helps to frame Alex as an ordinary schoolboy. When MI6 sends him to Point Blanc, this portrayal makes it all the more remarkable that he is a secret agent, allowing viewers to foster an emotional connection that may be absent with Horowitz's Alex, who is more of an outsider.
Making the protagonist appear very grounded is not without its flaws, however. Part of the character's appeal is that he can do things that other teenagers can barely dream of. Burt's Alex, while more relatable, is less thrilling. The sensational stunts and fight scenes that the books are littered with are scarce in the show, and while Alex's vulnerability strengthens his relationship with the audience, it weakens his aura of invincibility. 
The lack of action is the greatest disappointment. Viewers must plough through three episodes before we finally get to Point Blanc and, even then, the feel is more murder-mystery than all-action spy drama. Although there are some twists and turns, making the series eight episodes was quite a reach.
Nevertheless, the show strikes a good balance between satisfying old fans and attracting new ones. For those who know the books, enjoyment comes not from the familiar plot, but from seeing Horowitz's Point Blanc come to life over six nostalgia-filled hours.
Meanwhile, there is just about enough tension and depth to hook in new fans, and more episodes look very likely. While the debut series was far from perfect, it would be a crying shame if it were another 14 years before Alex Rider was on screen again. 
Rating: 4/5
---
Check out more reviews of book to TV adaptations: