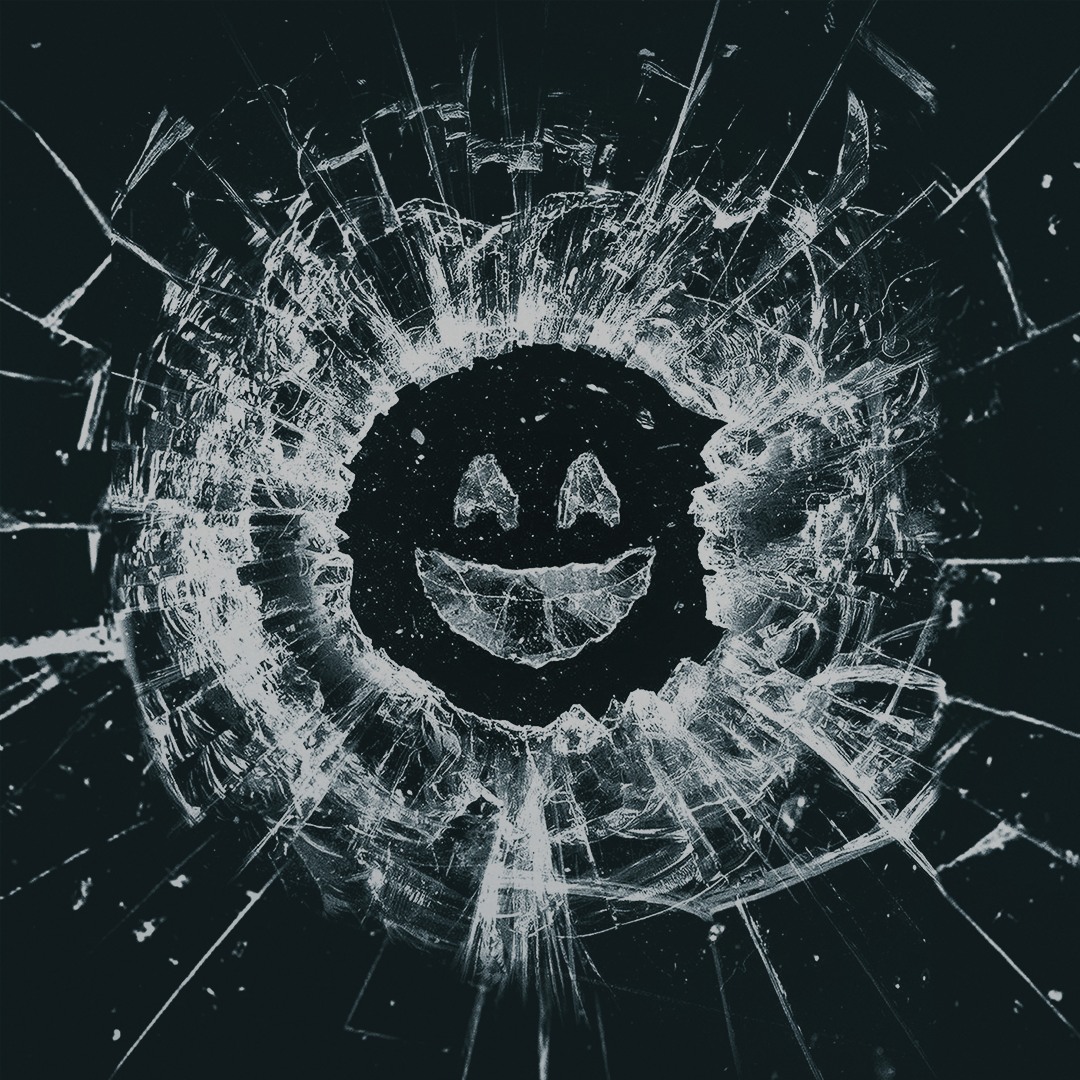 Print & Features Editor Jess Parker discusses Black Mirror's sixth season of tech-society critiques, highlighting the most successful episodes amidst a middling overall offering
This June, Netflix released season six of Black Mirror: the sci-fi anthology hit that was bought from Channel 4 by the streaming giant back in 2015. The season returns off the back of a severely disappointing fifth season, whose meagre three-episode run saw disappointment after disappointment for fans of the dystopian drama. Season six of Black Mirror consists of five episodes: 'Joan is Awful', 'Loch Henry', 'Beyond the Sea', 'Mazey Day', and 'Demon 79', and introduces a host of famous faces to Charlie Brooker's modern classic.
'Joan is Awful' is not the strong opener that Netflix appears to have believed it to be. Having heavily promoted this episode in the new series' marketing, placing viewers' names and pictures on billboards to mirror the titular Joan's (Annie Murphy) plight in the episode, Netflix appears to have gone all in on this star-studded opening episode. 'Joan is Awful' sees Joan, an entirely average woman, trapped in a contractually binding situation where streaming service 'Streamberry' uses her life's story as the plot for their newest drama. Murphy is your stereotypically unlikeable Black Mirror lead, and, at times, it is incredibly difficult to root for Joan when there is so little substance to go off. Salma Hayek's TV Joan character is distracting, and although her notability is integral to the plot of 'Joan is Awful', it ultimately ruins the little immersion that the episode attempted to provide. Ultimately, 'Joan is Awful' presents a fairly weak plot disguised as something complex, built upon the simple and disinteresting act of agreeing to terms and conditions, salvaged only by a very welcome appearance from Michael Cera.
'Loch Henry', however, pulls you straight out of the overly-netflixified bubble of its predecessor. The episode feels reminiscent of the show's golden days on Channel 4: full of gritty twists and dark corners that shock the audience at every turn. Building upon the current craze for true crime content, 'Loch Henry' sees young filmmakers David (Samuel Blenkin) and Pia (Myha'la Herrold) delve into a long-forgotten secret at the centre of his childhood home. As the two work on their documentary project, they begin to uncover leads that appear to be a little close to home. The episode takes influence from the found-footage horror genre, and finds contemporary technology to be just as chilling as Black Mirror's usual use of speculative technology. The episode is consistent in its tension-building and feels satisfyingly simple in comparison to many of season six's outlandish entries. 
'Beyond the Sea' returns audiences to the futuristic norms of Black Mirror, following astronauts Cliff (Aaron Paul) and David (Josh Harnett) as they live between two separate homes: their bodies exist on the space station while replicas of their bodies inhabit the earth. When tragedy strikes David's family on earth, he and Cliff must learn to navigate the both of them inhabiting Cliff's likeness when not in space. Aside from the glaring plot hole that the replicas should have existed in space, not on Earth, 'Beyond the Sea' is a psychologically complex and tense episode that asks audiences to consider how they themselves would tackle such a situation. In the inescapable isolation of space, Black Mirror takes technological fears to their speculative limit in this challenging episode.
'Mazey Day' is an upsettingly dismal fourth episode, especially when coming directly after 'Loch Henry' and 'Beyond the Sea'. The initial premise is promising, playing upon paparazzi culture and concerns as to how much of a public figure's life is truly owed to the public. Much like 'Loch Henry', 'Mazey Day' is lower on the tech front than Black Mirror viewers may expect, similarly focusing on images and recordings as their primary tech. 'Mazey Day', however, loses itself in its last act, spiralling from crime-thriller into supernatural slasher; performing a genre flip that absolutely nobody asked for. The episode's ending is quite frankly bizarre and hard to discuss without giving too much away. It is, in any case, entirely unnecessary.
'Demon 79' is, thankfully, a gloriously entertaining way to wrap up a fairly hit-or-miss season. The episode sees a Northern sales assistant, Nida (Anjana Vasan) become tied to Gaap (Paapa Essiedu), a Boney-M.-style demon who tasks her with murdering three people across three days to prevent a nuclear apocalypse. A secondary supernatural episode in the season, 'Demon 79' feels similar to 'Loch Henry' in its return to pushing past Black Mirror's mantra of "technology = bad," and draws on similar political ideals to the show's Channel 4 run: The Conservative Party, anti-immigration ideologies, and the National Front. Essiedu and Vasan's chemistry is consistently captivating, and the episode intertwines the supernatural with the world of Black Mirror far more skilfully than 'Mazey Day'. The episode is strangely comedic and light-hearted for such a gore-soaked episode. 
Season six of Black Mirror is, predominantly, an enjoyable experience, intermixed with a few questionable plot holes and shaky twists. Although a couple of episodes are a rocky watch, the narrative quality of the others outshines them as solid entries into the Black Mirror anthological canon. Season six certainly surpasses the failure that was season five, and, hopefully, makes a strong case to draw audiences back to the series that they once loved. 
Rating 3/5 
---
Read more TV articles:
TV Character Spotlight: Chloe Gemell (My Mad Fat Diary)