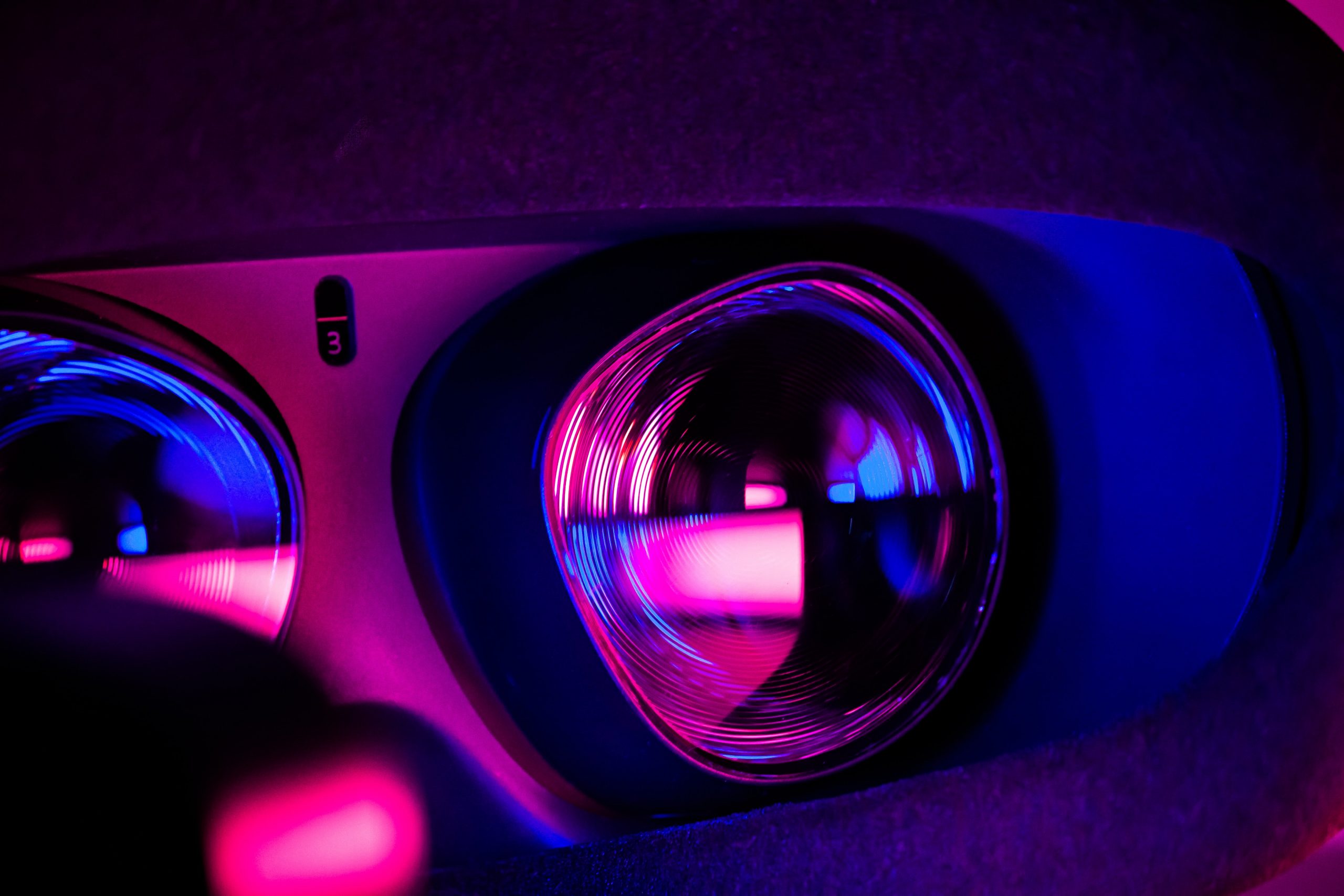 Food&Drink writer Jasmine Sandhar reviews Birmingham's new virtual reality bar, Otherworld, arguing that it is perfect for any occasion with its fresh and fun games
I want to preface this article by stating that I am not a gamer. The extent of my gaming knowledge is limited to my ancient Nintendo DS and the recent 'Among Us' craze. Therefore, when I walked into the minimalist modern all-white departure lounge of Otherworld VR Birmingham, I was quite nervous. Having to download an alien app on my phone and sit through an overwhelming introductory explanation of how everything worked did not exactly help either. I can still remember anxiously sitting on the curve of our sofa booth watching the colourful light show dancing across the walls and the live departure board edging ever closer to our names the reservation was booked under. 
This mindset continued to haunt me all the way down the stairs and into my pod, which was number three, where I stood all alone in the dark with a chunky, heavy headset on and nunchuck-like controllers strapped to my arms. However, as soon as we were transported to the virtual island, a technicolour dreamland that included everything from a fun fair with a Ferris wheel to a breathtaking beach with a beautiful ocean view, my fear almost instantaneously turned into pure excitement. 
There were so many different games available to play on the woodland tree, and they were split into different categories with the easiest being in spring and summer, whilst the more challenging ones were in autumn and winter. Unsurprisingly, I stuck to the not too difficult ones, managing to fit in three games during my hour that had me busting out some interesting dance moves and chopping up tomatoes as a chef. My favourite game by far was Fruit Ninja, partially because I already knew how it worked from my childhood days messing around on the iPad, but primarily because the graphics were so good and it felt pretty epic to have two swords in both my hands. 
Although I thoroughly enjoyed having a game, it was not exactly my forte. This was a slight issue, as the more games you win, the more coins you get. These coins are not just limited to the virtual world either. They get collected up onto your app and you can cash them in at the self-service bar in exchange for a drink, from which you can choose to have a beer, cocktail or something non-alcoholic.
However, do not fret, for if you are like me and not exactly a winner when it comes to gaming, then there are other ways to get those coins, such as finding them whilst walking around different parts of the island or petting bunnies. There are also various activities to participate in aside from the games, like taking photographs of your travels or talking to other people on the island, whether they are strangers or the people you came with.
If you are looking for an out-of-this-world experience, then Otherworld is the place for you. I think it is perfect for pretty much any occasion, ranging from a first date to a birthday party to a catch-up with friends. It is a fresh and fun idea that has a novelty which can appeal to expert gamers or amateurs. I will definitely be returning in the near future to brush up on my gaming skills and get some well-earned drinks!
---
Want to explore other new bars in Birmingham? Check out these reviews: