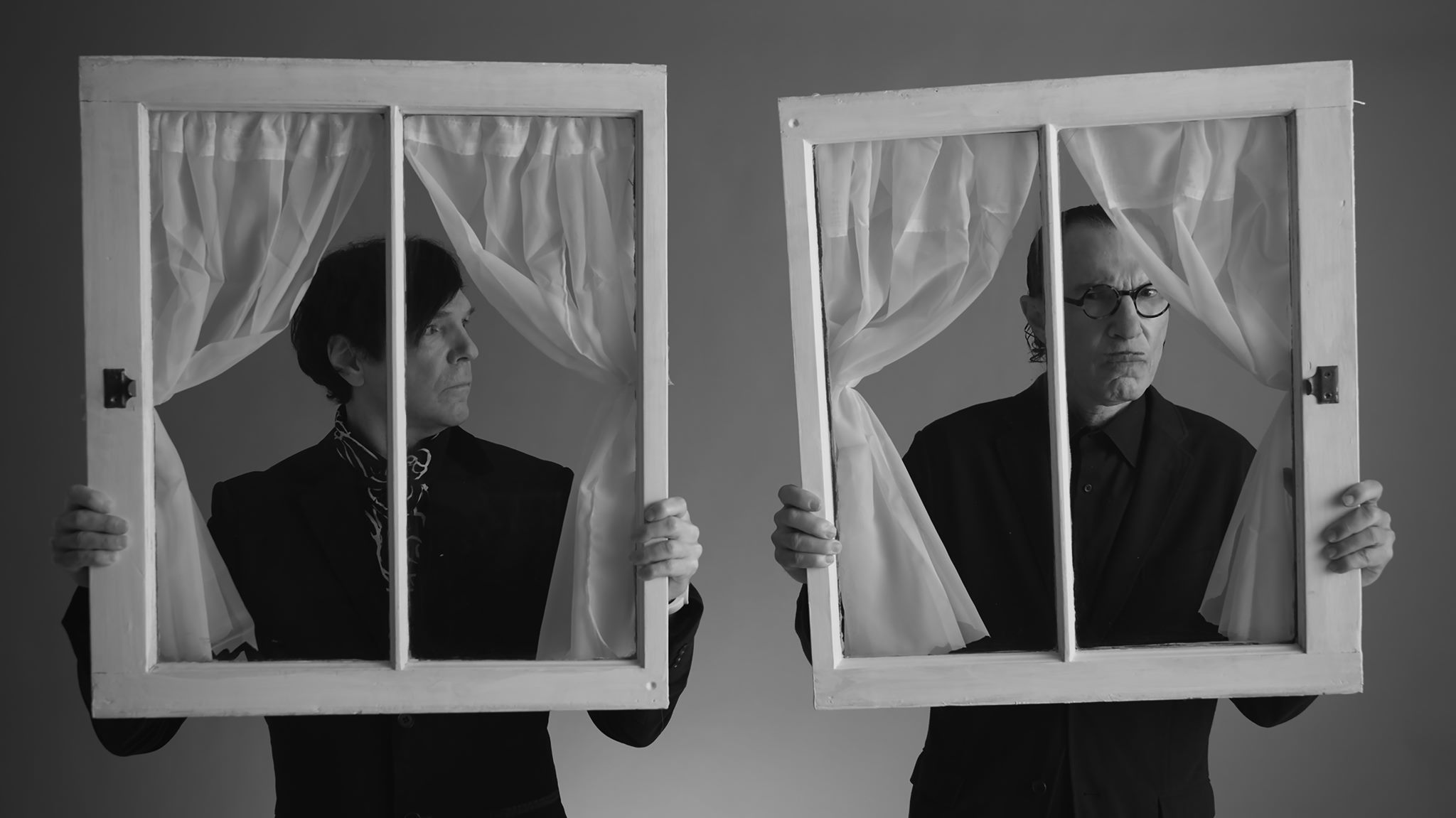 TV Editor Sian Allen is impressed with Edgar Wright's passion project documentary, The Sparks Brothers, which blends well with Wright's filmography and the band's mystique
Imagine you could make a feature-length documentary about something you loved. What subject would you choose? Edgar Wright does not have to imagine – he has already made his, and it is called The Sparks Brothers. A self-proclaimed Sparks "fanboy" since the age of five, Wright's latest film is a 140-minute passion project that lovingly unravels the band's truly intimidating 25-album discography. 
Sparks are introduced to the masses as an intriguing paradox. They are a band that can bend genre to their will, a band that hasn't slowed down in fifty years, a band that are at once "massively influential and criminally underlooked." The Sparks Brothers draws its curious viewer in with charming animated anecdotes, a treasure trove of archive footage, and talking heads with just about anyone who sits at the intersection of music and comedy. Sparks themselves – American brothers Ron and Russell Mael – are at the centre of it all, engaging so readily with Wright's dry sense of humour that it's clearly a match made in heaven. 
A documentary may initially seem like a curveball from Wright, but truthfully The Sparks Brothers sits right at home with the rest of the director's filmography. Music has always been an integral component of Wright's films, evolving from the famous "Don't Stop Me Now" sequence in Shaun Of The Dead to the supercharged songs of Scott Pilgrim Vs. The World. 2017's Baby Driver is a musical masquerading as an action film, with every beat of its meticulously choreographed stunts on time to a truly killer soundtrack. So even a brief glimpse at Sparks's unabashedly weird performances and their bizarre, often hilarious lyrics immediately cement the band's place in Wright's filmmaker DNA. 
Wright's documentary may be a love letter to Sparks, but it appears the feeling is mutual. The Sparks Brothers is eager to document the duo's love of cinema in both its narrative through lines and larger-than-life visuals. It chronicles their many failed attempts over the years to create their own, which only makes the success of the upcoming Annette (directed by Leos Carax and written/scored by Sparks) even sweeter. As is to be expected, the fifty-year story of Sparks is full of highs and lows. Yet the film is distinctly lacking in drama, with insights into the brothers personal lives few and far between. As a result, The Sparks Brothers is a triumphant introduction to Sparks that capitalises on their mystique rather than peeking too far behind the curtain and spoiling the illusion. 
Any cutaway to the brothers instantly dispels that fear, as it quickly becomes clear that the duo do not take anything too seriously – including themselves. They wryly engage with the "visual puns section", demonstrating a charisma and good humour during their interview that makes them instantly likeable. Once the documentary catches up to present-day Sparks (including a truly epic chronological performance of 21 albums in 21 consecutive nights), one thing becomes clear. The Sparks Brothers isn't some long-winded celebration of the band's long-past glory days. Their glory days are just getting started. 
Verdict: 
Anyone who has ever found themselves endlessly enthusing about their favourite thing will appreciate The Sparks Brothers for the passion project that it is. Wright showcases the best of Sparks in all their absurdity: celebrating their triumphs while also marvelling at the improbable amount of times that they have managed to bounce back from the brink of total obscurity. The Sparks Brothers is an enrapturing beginner's guide to a boldly bizarre band. 
8/10
The Sparks Brothers is out in selected cinemas now
---
In need of more recent cinema releases? Check out these Redbrick Film articles: 
Review: Escape Room – Tournament of Champions