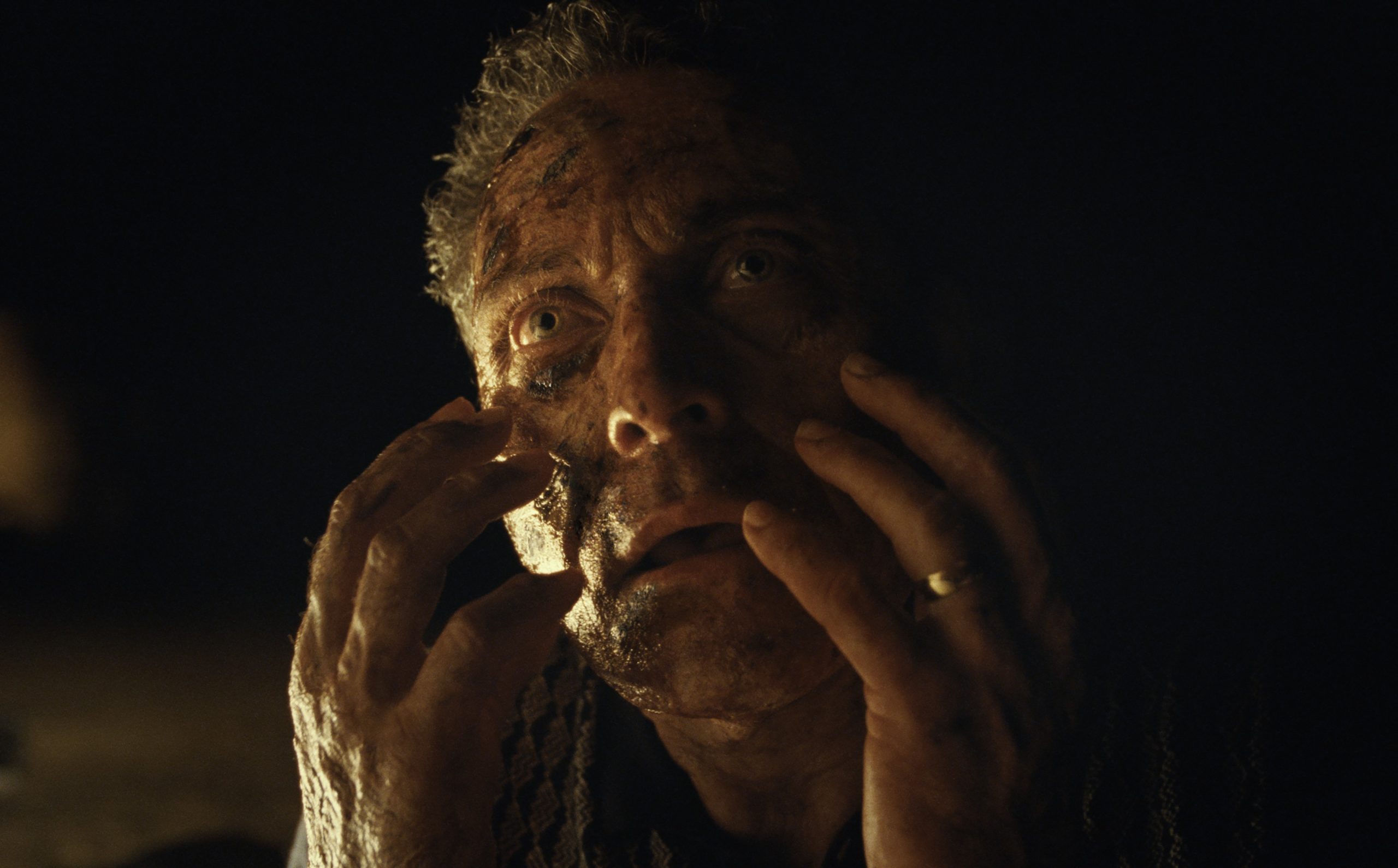 Food & Drink Editor Chloe Hyde finds that M. Night Shyamalan's Old disappoints in terms of plot and characters, despite its intriguing premise
M. Night Shyamalan's newest thriller Old is an incomprehensible whirlwind. Based upon the 2013 graphic novel 'Sandcastle' by Pierre Oscar Lévy and Frederik Peeters, Old tells the story of a family who end up on a secluded beach, where time is mysteriously accelerating rapidly. In true M. Night Shyamalan fashion, the exact reason for this extraordinary event is left for debate right up until the last moments of the film, allowing viewers to try and unfold the mystery alongside the characters – leaving very little room for any sort of dramatic irony.
Old transpires so quickly that there is also very little room for genuine character development, clearly prioritising plot. This lack of backstory given to the primary characters – Prisca, the mother, (Vicky Krieps), Guy, the father (Gael García Bernal), Maddox, the daughter, and Trent, the son (both played by a multitude of different actors as they age) – makes it hard for the audience to garner any sort of sympathy as their issues grow. A few short scenes are dedicated to the marital issues between Prisca and Guy before they embark on their beach journey, indicating their island getaway is a distraction from their impending separation. Though this is not the biggest issue at hand in Old, it is definitely something which is relied upon in order to keep the audience rooting for this family.
As the title suggests, age plays a commanding role in Old, wherein both anatomical and mental aspects of the characters are catalysed. The most obvious examples of this are through the physical appearance of the children. Maddox, 11, and Trent, 6, age so fast within Old, that stage makeup is not able to accurately represent their growth (unlike the case for the adults). Though the threat of mortality is undoubtedly intensified in this film, the children are an incredibly useful visual symbol of life's swiftness, and the challenges which are presented through this. The metaphor of literally trying to escape the quickness of time has the potential to resonate strongly with Shyamalan's audience, as it is something I feel a lot of people can relate to.
As advertised in the trailer, the idyllic beach setting takes up the majority of the screen time, boasting beautiful views and what initially appears to be a wonderful little relaxation spot. It takes very little time for the inhabitants to discover they are unable to leave, after trying to escape after witnessing some rather unsettling events (this, of course, is only one of many mysterious affairs which continue to occur). The pace from this point forward is ridiculously rapid; before you have a chance to comprehend one extraordinary event, another is almost immediately played alongside it. Though I understand the intention of shock value from Shyamalan, specific moments were quite frankly so ridiculous that some scenes were actually stupidly hilarious. The scene which immediately comes to mind features Alex Wolff as an adolescent Trent, and Eliza Scanlen as an adolescent Kara, the only other young girl on the beach. Watch out for this one if you are intending to go and see this film, you will know exactly what I am referring to.
In light of this, it has to be mentioned that Old is also not as consistent as it should be. The camera shots are wacky and tonally questionable at times. Moments of shock – whether this be a sudden change in a character's behaviour, or a hidden truth unveiled – tend to override the attention to plot fluidity. Without spoiling the film, the inconsistencies are blaringly obvious and often do not add up. This is quite a frustrating element to the viewing experience, as you never know if one outcome is going to be as it should be.
Throughout Old, there is a nod to a bigger picture outside of the mysterious, illusory confines of the beach. Peter Weir's The Truman Show-style bigger picture. As with many of Shyamalan's films, the twist at the end is ever-present and certainly casts a new light over your whole perspective of the movie. I experienced this same perspective shift over and over with Christopher Nolan's Tenet; you spot the smaller, more intricate details which eventually lead to a more developed understanding of the film. The ending is a little too rushed for my liking; everything is more or less explained within one scene, and we are expected to just take it for what it is. It is clever, but the audience could have benefitted from having some sort of hint, allowing people to formulate their own suspicions before the final scenes.
Verdict:
Old has a mysteriously captivating premise, with a peculiar execution. M. Night Shyamalan's latest thriller strives towards a deeper evaluation of the threat of time, but the underdevelopment of character and plot hinder its victory.
6/10
Old is available now in cinemas
---
Need more films to keep you on the edge of your seat? Check out these Redbrick Film articles:
Redbrick Recommends: Underrated Thriller Films