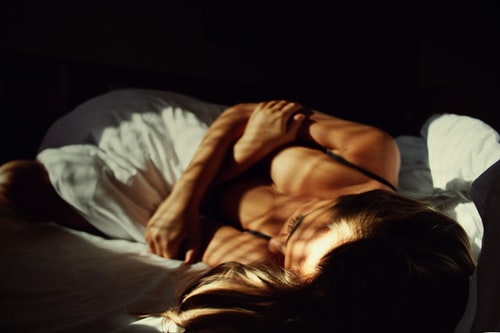 Editor-in-Chief Chelsie Henshaw argues that semen terrorism as a crime is not taken seriously, as victims are often left with no consideration and the men walk free, leaving their damage behind.
Semen terrorism. A term that I was unfamiliar with, like many I am sure, until recently. For those who are unaware of the phrase, semen terrorism is the act of men secretly ejaculating on the possessions of women. The disgusting act has become increasingly popular in South Korea, leading to a fight to make it a punishable sex crime. This protest comes after a set of controversial court verdicts which have charged men committing this heinous crime with 'property damage'. Needless to say, this is not sufficient, the behaviour of these men goes much further than simple 'property damage'.
Despite semen terrorism only recently popping up in media following South Korean politicians seeking to criminalise the act, it is an issue that has been affecting the country for some time. Over the past few years, numerous incidents of this behaviour have come to light. In 2019, one man was sentenced to a 500,000 won (£308) fine for covering a woman's shoes in semen under the guise of 'property damage'. This year in May a male civil servant was given a fine of 3m won (£1,865) due to being found guilty of ejaculating into a female co-worker's coffee cup six times during a period of over half a year. Whilst it is all very well and good that these men are being fined and found guilty for their actions, the strength of the charges given are not fit for the crimes, the punishments being given are only a surface level way of tackling the problem and do not acknowledge the real seriousness of what is at play: violent misogyny. These disgusting crimes are only part of the problem, South Korea's misogyny runs much deeper.
The current law in South Korea surrounding sexually criminal behaviour states that 'a perpetrator must exercise violence or intimidation to be recognised as a sex crime.' Personally, I would think that being ejaculated on without consent is an act of intimidation through a messed-up attempt to establish power. However, this is currently not classed as a sex crime because it is not viewed as direct physical contact. Baek-Hye-Ryun, a lawmaker of the ruling Democratic Party, is currently pushing for an amendment bill that seeks to class non-physical contact (through the delivery of objects or substances) that causes sexual shame as a punishable sex crime, thus resulting in semen terrorism being charged as the sexually violent crime that it arguably is.
Also, according to Baek-Hye-Ryun, in the 2021 case mentioned above, the perpetrator was charged with property damage because his 'act was judged to have infringed on the utility of the tumbler.' Yes, you read that correctly, the perpetrator was charged for impacting the efficiency of a coffee cup, not over the fact that he has most likely caused the victim to feel unsafe, humiliated and disgusted. You would think that the experience of the victim and the impact the crime has had on her would be valued much more in the charging process than the 'utility' of the tumbler.
Still, today, the patriarchal society that we live in values women as lesser. Society's disturbing views on women do not get any more clear than a coffee cup being awarded more justice than a human being. Women are often objected to humiliating, sexually charged acts, from as little as simple catcalling (this is still significant but is one of the bottom rungs on the hypothetical ladder of the severity of acts) to semen terrorism to rape. These behaviours are all objectifying of women and should be treated as such. To non-consensually ejaculate on a woman's belongings or clothes is degrading, it can make a victim feel worthless and embarrassed.
Although the concept of semen terrorism has not garnered enough attention in the media, the popular show Sex Education on Netflix focused substantially on the demeaning act. In the second season of the series, Aimee (played by Aimee Lou Wood) is ejaculated on by a man who is masturbating beside her on the public bus she uses to travel to school. Whilst Aimee tries to brush off the act and downplays the consequences of it, it is painstakingly clear that the incident has much more of an effect on her than she originally lets on. After her experience on the bus, Aimee walks to school each day because she cannot face getting onto the bus again; she is even haunted by the man as she cannot help but see him everywhere she goes. Sex Education's presentation of the issue perfectly encapsulates the short-term humiliation and the long-term effects that can be triggered by semen terrorism – no one should have to feel ashamed or frightened because men cannot respect boundaries or recognise women as human beings.
On a slightly different note, whilst it is positive that people like Baek-Hye-Ryun are advocating for more severe punishments for this crime, the cynic in me wants to know why it is always women who have to protest for change? There is an element of twisted irony to the fact that those who are victimised are the ones who have to simultaneously campaign for change. More men need to call out other men for their inappropriate and harmful actions – semen terrorism has been prevalent in South Korea at least since 2019, so why do men continue to walk free, seemingly unpunished for their vile actions? A meagre fine is not enough, it is not deterred and will never effectively tackle the problem. It is also offensive; it essentially suggests that a woman's bodily autonomy and safety is equal to that of a few hundred pounds.
I do not think I will ever quite understand what goes through a man's mind to commit such an act or how they can derive please from a woman's shame and humiliation. What I do know is that gender equality is still far from being achieved, one can never claim we have reached it whilst crimes like these are still commonplace.
---
Read More From Comment:
Sex Sells: Only Fans Reverses Decision to Ban Explicit Content
US Military Recruitment and the Weaponization of Poverty
Fight For What You Believe In: Why You Should Volunteer For A Political Campaign