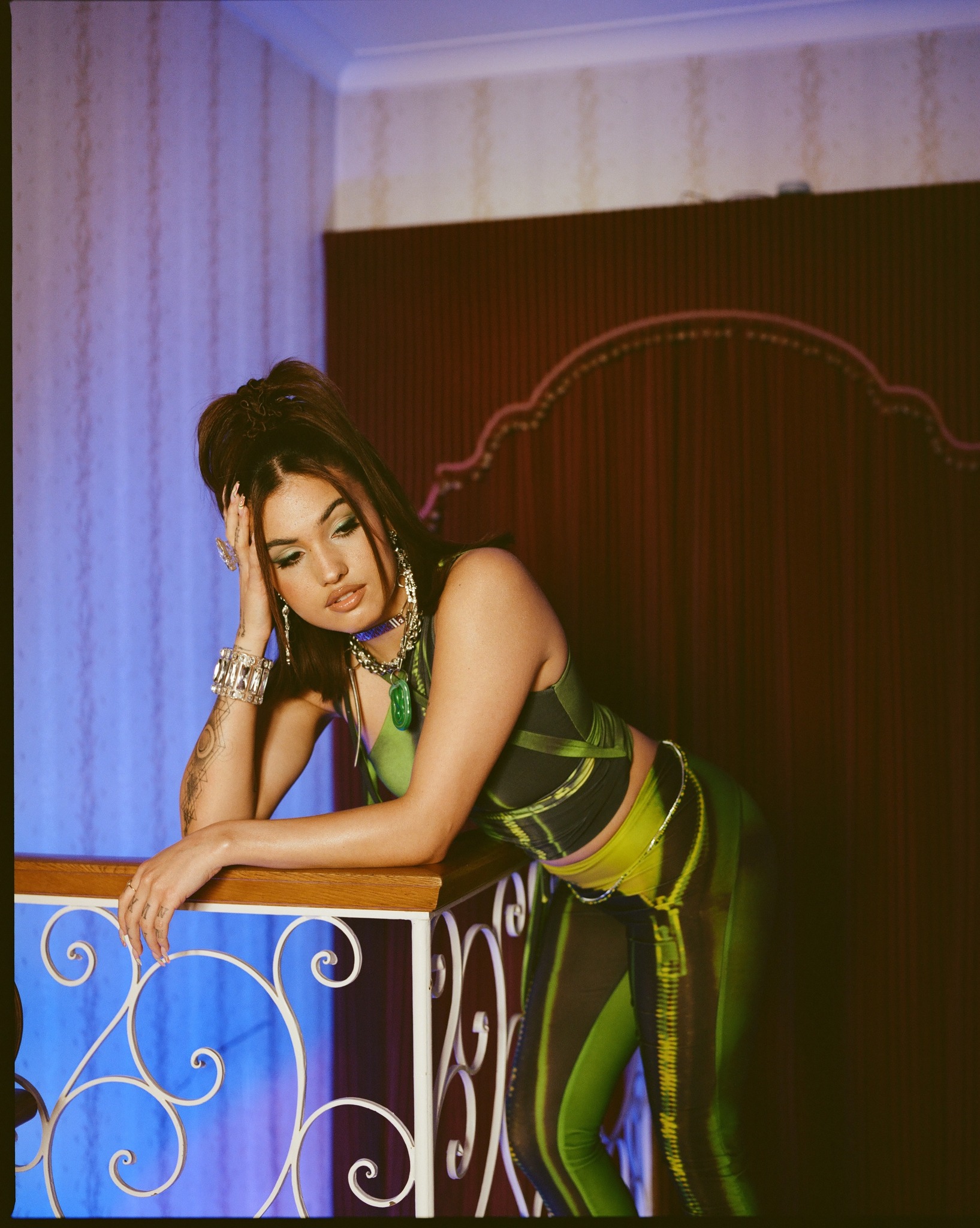 Music Critic Halima Ahad reviews Mabel's new single 'Overthinking,' arguing that it will leave you feeling all kinds of emotions
Mabel has released her new single 'Overthinking' after her two most recent singles. This includes 'Good Luck' as well as her collaboration with Clean Bandit on the hit single 'Tick Tock.' The new track was produced by Stargate, who has worked with the likes of Rihanna and Katy Perry, and Charles Sarsfield has directed the hit music video.
Mabel tells The Line of Best Fit how the song is about 'how quickly things can turn thrilling to toxic […] I hope that anyone that may resonate with this song knows that after the darkness comes the light.' The singer also tells of a dark time in her life when she turned to self-medication when she suffered mental health issues.
The song focuses on the idea of club culture meeting social anxiety. The lyrics explain this: 'Without you, I can't feel the heat of the night / I burn all day without you / I can't feel those butterflies.' The singer and the rapper 24KGoldn previously collaborated with Clean Bandit on the 2020 top hit 'Tick Tock.'
The single shows a darker, more personal side to Mabel for her upcoming new album About Last Night. The album will also include singles such as 'Good Luck' which illustrates the power of female solidarity into pop and 'Let Them Know' an unapologetic anthem about dressing up with nowhere to go.
The song is accompanied by a story-like visual in which the singer feels overwhelmed at a house party and locks herself in the bathroom in order to make herself feel safe and at peace whilst 24kGoldn is driving on the roads. Both of them are thinking about their past relationship and what they lost due to their mistakes.
The song is sure to make you feel all sorts of emotions and feelings and has a catchy tune. I cannot wait for Mabel's new album as I am sure the singer will definitely deliver as she did for this single.
Rating: 8/10
---
You Might Also Like:
Single Review: Mars Argo – Angry
Essential Album: Teenage Fanclub – Bandwagonesque