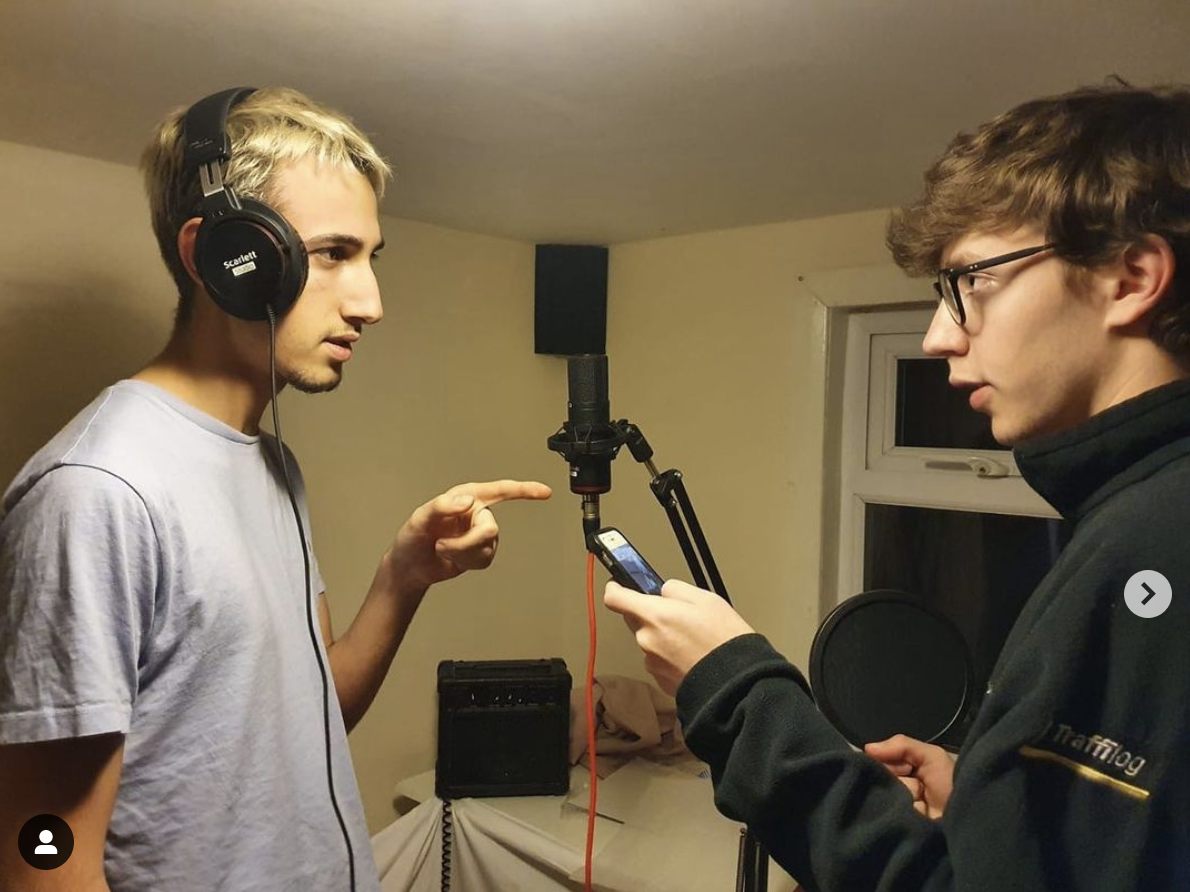 The Loose Fits' debut single is an accomplished and intimate track dealing with lost love, writes Music Critic David Cohen
Brighton based band The Loose Fits have broken onto the indie music scene with a confident and intimate single, 'If I Were Hollow'. The fresh single from the talented trio is held together by skill and a care for every element of the track; the heartbeat of the bass is delivered by Daniel Copitch, with a strength that supports the song in its vulnerable lyrics, whilst the guitar and vocals – by Joseph Herman and Shi Lawson respectively – double down on the passion sewed between each stanza.
'If I Were Hollow' is a cocktail of folk, indie, and soft rock melodies that are punctuated with simple yet powerful lyrics. The opening line of the single is accompanied by a moody glow of background noise as Lawson breaks the mood with a profoundly emotional lyric – 'If I could, yes I would, listen to the words you whisper.'
Tackling love lost between words and miscommunication, it seems wonderfully ironic that what makes the single burst with life as much as it does is the way the band members work together. Every instrument blends together to form an easy going and addictive rhythm in a way that will have you humming the chorus throughout the day.
In the gentle intimacy of the lyrics, there is Rex Orange County. With every hum of a sedated guitar string, there is a sombre Arctic Monkeys. Like any song, 'If I Were Hollow' is the sum of its influences, but where The Loose Fits branch from these and become their own animal is in their willingness to try. Yes, this is the first single of a young band, however the song does not betray weakness, or hesitance, or anxiety. Instead, 'If I Were Hollow' knows what it wants to say and will not be rushed.
The Loose Fits debut is a strong one, decorated in intricacies and intimacies that veteran artists can sometimes forget about. The harmonies are organic and clear with powerful lyrics that set the scene for a strong message and engrossing beat.
The greatest compliment a young band could get can be applied here: 'If I Were Hollow' sounds real and professional, quickly finding itself a place amongst more established musical artists in my playlists.
Rating: 10/10
---
You Might Also Like:
Album Review: Inhaler – It Won't Always Be Like This