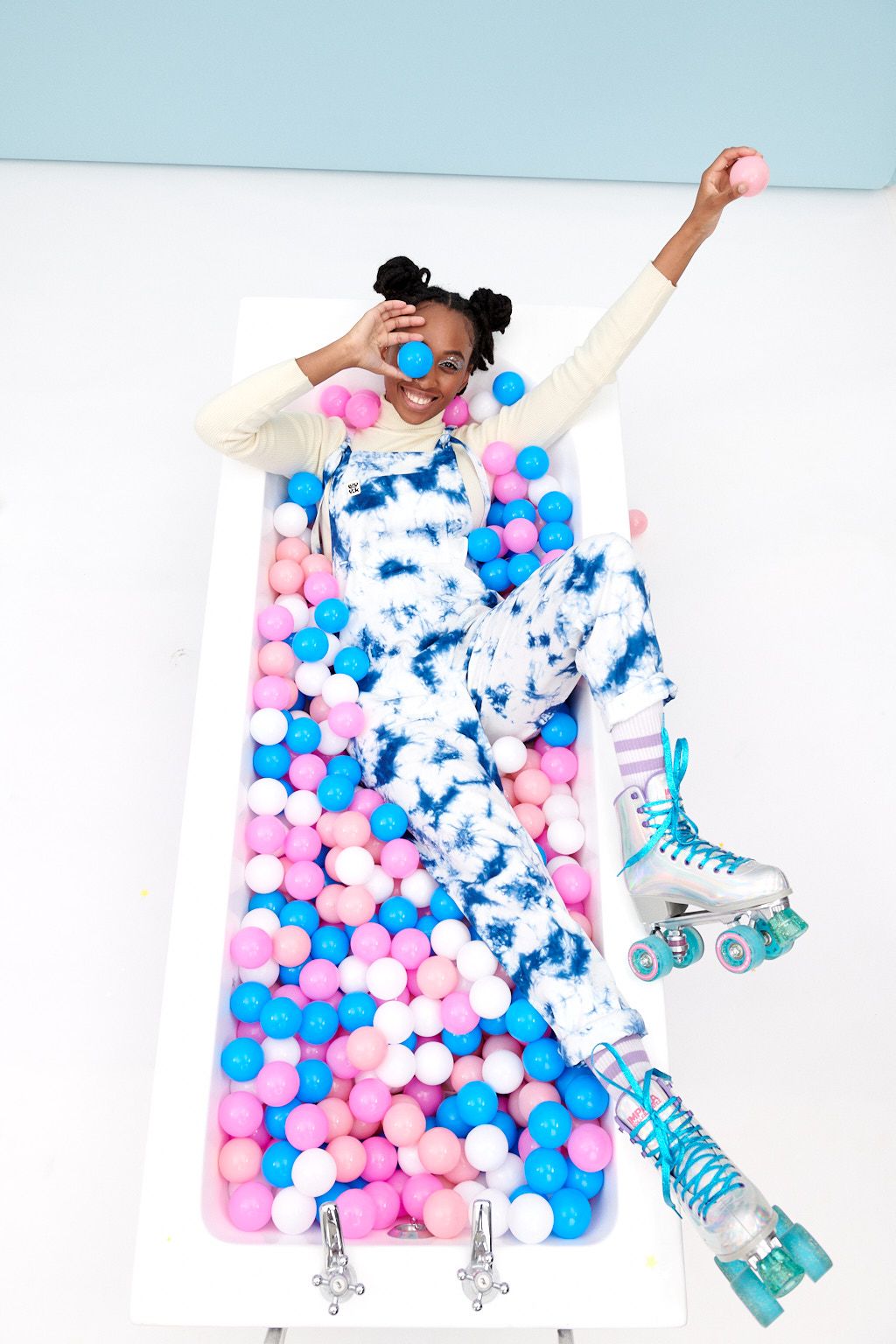 Perfect for both cosy winters and warm summers, Life&Style's Amie Kealy praises all that Lucy & Yak has to offer, including the brand's ethical values
Lucy & Yak is more than just a clothing line, it is a way of life. Not only are their dungarees and t-shirts comfy and stylish, but they are also sustainable!
I have followed this brand for years, so I was both surprised and excited to see the multitude of students at the University of Birmingham who turned up to lectures wearing their dungarees and fleeces! I thought they were pretty unknown, but how wrong I was. Thanks to their iconic tag on the top pocket of the dungarees, I identified the brand immediately. I was thrilled to see that such an ethical brand had found its favour among the diverse community we have across campus.
You may ask: What makes Lucy & Yak's dungarees different to, let's say, those sold by Topshop or Primark? Well, here are a few facts that might get you on board:
Firstly, Lucy & Yak's dungarees are mainly corduroy and cotton, and so stand out against the stiff, at times uncomfortable, denim material.
Secondly, they have an extensive range of dungarees, that vary in style, colour, and length, so you are bound to find something that fits your look perfectly!
Thirdly, the company is a massive believer in giving back, and so, by buying from them, you too are helping out. For example, on Black Friday in 2018, instead of reducing the prices of their clothing, Lucy & Yak donated 10% of each order to a school in India to help provide girls with an education. So, by backing this brand, buyers are helping to provide aid and help to the less fortunate. As university students we are so lucky and privileged to be able to get the education that we do, and Lucy & Yak's endeavour to help schoolgirls in India, knowing how much I personally value my education, is just another reason why I value their brand and its ethics. Also, during the pandemic Lucy & Yak committed to making and donating scrubs for front-line workers. They even have a regular 20% discount code, on their website, for NHS staff members. It is small things like this that set apart businesses, which is why I think the Lucy & Yak brand is truly worth investing in!
How to Style
The thing about Lucy & Yak's dungarees (and, let's be honest, all dungarees in general) is that they are so simple to style! Dungarees are a staple wardrobe piece because they can easily be dressed up and dressed down to accommodate different activities.
To style down, I would typically throw on my dungarees with a sweatshirt tucked in, or worn over the top, to give that comfy, chilled vibe. This style is perfect for the winter when you want to be warm, but also dress up a bit more than just wearing joggers.
However, with summer fast approaching, dungarees can also be the perfect wear for casual days in the sun! A much-loved style of mine is a cute crop top or sports bra underneath your dungarees for a simple, light outfit. Or, for those wanting to avoid cropped items, you could wear a pair of dungarees, instead of jeans, with a standard t-shirt or vest. The options are endless!
If you are looking to mix up your wardrobe, go grab a pair of dungarees, and if you are looking to be sustainable too, go grab a pair of Lucy & Yak's.
Like this? Read more on sustainable fashion from Life&Style:
2020: The Year I Gave Up Fast Fashion
How Depop is Normalizing Sustainable Fashion