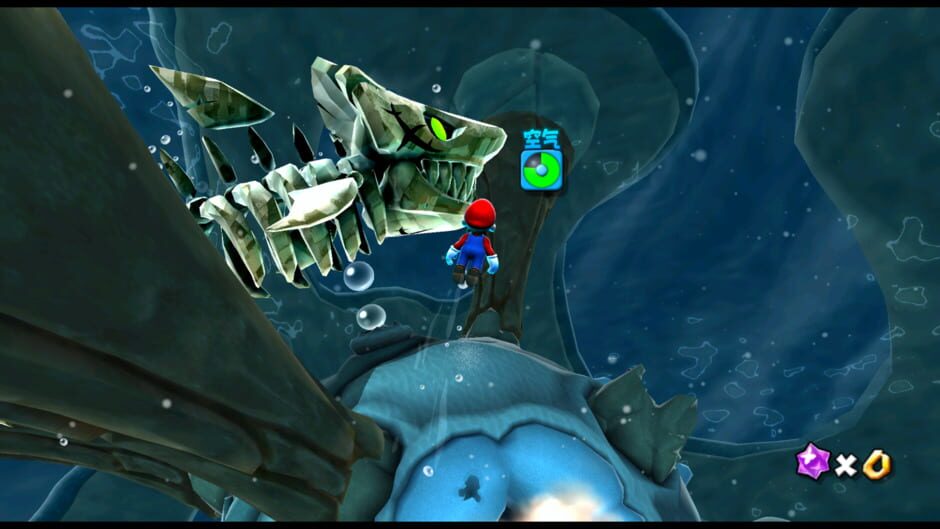 Gaming Writer Sam Arrowsmith visits the re-released trilogy of 3D Super Mario classics, to see how they hold up on the Nintendo Switch.
The 35th anniversary of Nintendo's iconic sewage maintenance worker was never going to go unnoticed, was it? The Super Mario 35th Anniversary Nintendo Direct presentation, earlier this month, showcased a variety of commemorative merchandise. This ranged from a Super Mario Battle Royale to a new Mario Kart system. What everyone was waiting for though, was Super Mario 3D All-Stars. Three titans of platforming in one place, Super Mario 64, Super Mario Sunshine and Super Mario Galaxy, which I'll cover individually in a moment.
First, I must address the elephant in the room. This game has been controversial for Nintendo because of their limited release plan, which has prompted outrage from consumers. It'll be in store and on the Nintendo eShop until March 21st, before going out of production. This in itself is nothing new. The last time they released a Super Mario All Stars compilation, back in 2010, they also made it a limited release. In fact, Nintendo were forced to issue a second batch after the game first sold out.
I imagine their goal was to make it special as an anniversary release, which makes sense. However, for fans, already fed up with ongoing hardware supply chain issues, it's very hard to swallow. Next question, what do you get? The three games, of course, are lined up on the minimalist main menu, accompanied by the soundtracks for each, which you can play at your leisure. It just doesn't feel like enough, somehow. Even something like concept art, or a soundtrack CD would help justify the £49.99 price tag. Still, what you're really here for is the games themselves, which I'll come onto now.
Super Mario 64
To many, Super Mario 64 is the best 3D Mario game. A journey through enchanted paintings and dangerous worlds in search of Power Stars looms large in gaming history. When I play it here, it still feels excellent, but the biggest problem is Nintendo's decision to run the game on emulators. Nintendo have given Super Mario 64 a much higher resolution on the Switch version and mechanically, it runs like a dream, barring an extremely sensitive Control Stick that makes some segments difficult. The camera is as frustrating as the original, often choosing the wrong moment to refuse to adjust any further. However, the biggest problem is how jarring it can be when you combine the HD resolution of 2020 with the polygonal graphics of a game from the 1990s.
It's this game that suffers most in the transition to the Switch, doubly unfortunate given the success of the DS remake, now 16 years old. Overall, though, whilst not as good as it could have been, it's still a fantastic game, and will provide fans with welcome nostalgia amid the chaos of 2020.
Super Mario Sunshine
Super Mario Sunshine is remembered as an eccentric outlier in this collection, which I see as an unfair reputation. As the summer comes to an end, a light-hearted jaunt around the perennially sunny Isle Delfino is just what the doctor ordered. Like Mario 64, the game has been updated, and has fared much for it. The graphics on the original were more modern than Mario 64, so therefore translate a lot better onto the Switch. A recurring theme with these games is the increased sensitivity of the controls, which we can see again here. This can make more precise movements harder, but it's definitely something you get used to. To start with, aiming F.L.U.D.D's cannon was difficult, but by the third level, it became easier.
Adapting the game to widescreen hasn't made it suffer too much, and it still looks good, barring some distortion in the cutscenes. However, there are already stories of exposed debug boxes, which have only previously been visible in fanmade emulations. Hardly a ringing endorsement. Despite all this, this is still a fun experience, watching Mario zoom around the island with a zany cast of characters can't fail to make you smile.
Super Mario Galaxy
Of the three games here, Super Mario Galaxy is the most modern, and definitely looks the best on the Switch. Mario's journey into space was practically built for a HD console and it shows. In fact, a lot of segments in this are made easier as you don't need a Wii Remote and Nunchuk setup to play this (although, incidentally, a similar dual Joy-Con configuration is available, should you desire it), although this carries its own problems.
Some levels are difficult because they still depend on tilting the controller. I'd argue they'd be less fiddly if they utilised the Control Stick. At least they've made the all-important spin attack button-operated, which, because you use it for everything, is a great decision. Additionally, in handheld mode, you can further bypass the motion controls using the touch screen. The game doesn't lose its charm with these changes, luckily, and it works just as well as it ever has, making it a must play for fans.
Overall, this game is a flawed giant. I like what it's tried to do, and as a Mario fan, I've really enjoyed playing it. Objectively, though, it has its problems. It's expensive for what it is, and unlike similar compilations, like recent offerings from Crash Bandicoot and Spyro the Dragon, it's an emulation more than a direct remaster, which comes across as Nintendo being lazy. It will appeal to the die-hard Nintendo fans, who are willing to put up with these flaws. Even if you miss out on it this time, there's no cause for alarm. Give it five years, these games might just come back around again.
---
We hope you enjoyed this read! Take a look at what Redbrick Gaming have to offer here:
Game & Mario: The Plumber's Portable Beginnings
Pokemon Black and White | Retrospective