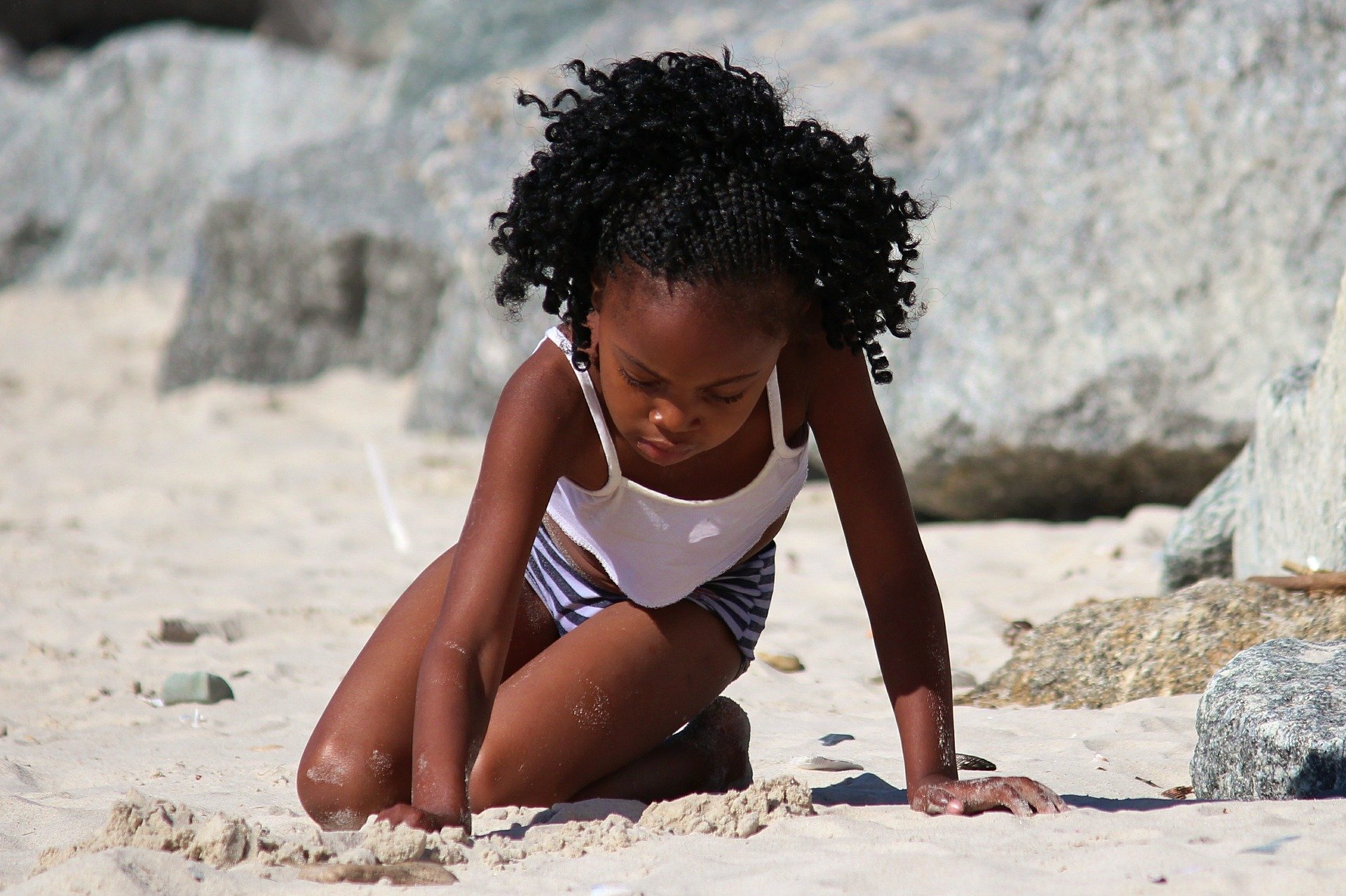 Life&Style Writer Daniella Southin discusses how afro hair is finally being made into wigs and accepted by organisations like the Little Princess Trust
Having your hair cut is hardly a traumatic experience – unless your hairdresser is having a bad day – but children with afro-hair wanting to donate their curly locks have been faced with an unexpected discrimination. Until recently, afro-hair wasn't accepted by organisations using hair donations to create real-hair wigs for those suffering hair loss.
One such organisation was the Little Princess Trust, which has been providing real-hair wigs to children and young people up to the age of 24 since 2006. While they have created countless wigs in memory of 6-year-old Hannah Tarplee who unfortunately died in 2005 following a Wilms Tumour that saw her lose her hair, none of these wigs have been made from real afro hair. Instead, the Little Princess Trust created wigs from straight Caucasian hair that was curled to mimic the afro style. They explain that it is difficult to make real afro-hair wigs as the tightness and size of the coils means it cannot be laid flat on the drawing mat used in the wig making process. 
For the likes of Cynthia Stroud, who once hid her son's hair from him after it was refused by organisations, responses like these 'would do little to ease the feelings of children like [her] son'. Seeking to change this discrimination, Cynthia began experimenting with her son's hair and eventually created a wig with the help of a wig maker and YouTube videos on making weft hair extensions from afro-hair. Cynthia's amateur creation questions why wig companies hadn't tried harder in the past to work with this hair type to find a solution. Cynthia states that she 'wants… companies to know that the source of fixing their problems… can come from anybody of that race who has had that experience', highlighting the need work alongside black people with afro-hair as opposed to mimicking their style.
The mother of 10-year-old Carly Gorton, another black child whose hair was refused by organisations, contemplated 'how to tell [her] daughter that her Caucasian friend's hair is absolutely perfect, but hers is unsuitable?'.  Carly's story helped to bring Cynthia Strout and the Little Princess Trust together, by drawing on Cynthia's expertise and the help of other wig makers, the Little Princess Trust was able to make their first two real afro-hair wigs. One wig is longer wig using wefts and knotting while the other using only hand-knotting. Having directed all the afro-hair donations she received as part of the Curly Wigs for Kids non-profit organisation she began following the creation of her first wig, Cynthia commended the Little Princess Trust's development, stating 'teams are redefined not based on the colour of the skin, but on the choices we make to make the world fairer and more equal. There is no them, or us, there's only progress, or lack thereof'.
Phil Brace, the Chief Executive of the Little Princess Trust, is also happy with the new developments as he knew the organisation 'could never be fully inclusive if [it] could not accept Afro hair donations' and their new-found ability to 'offer even greater choice to our beneficiaries'. The question now is: will other organisations follow suit?
---
Read More From Life&Style:
Afro Hairstyles in Western Spaces
Black History Month: Diversity and Social Media Influencers