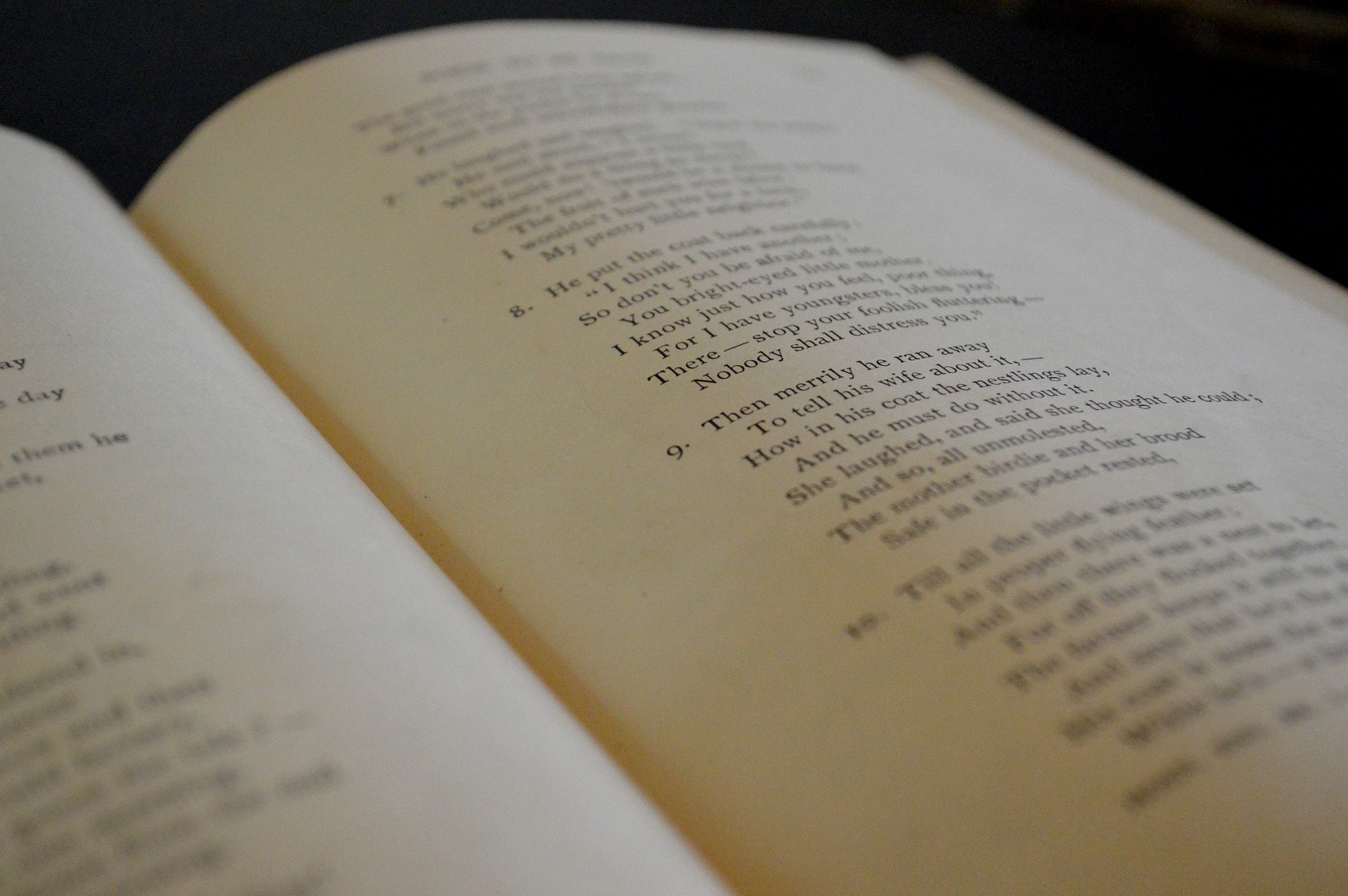 Comment Writer Henry Tedds discusses the government's decision to make poetry at GCSE optional, arguing that this decision will only have negative effects for students
I was unfortunately not surprised when a few days ago I read that Ofqual had decided to make the study of poetry optional at GCSE level for the academic year ending in 2021. But instead of feeling indifference, or relief at the prospect of a slightly less gruelling workload for many of Britain's teenagers (the stress of GCSE and A-Level exams still fresh in my mind), I could not help but feel disheartened. This seems to be a further excuse to further discourage the arts in schools.
I use 'the arts' loosely here, as it seems anything outside of the STEM (Science, Technology, Engineering, and Maths) subjects constitute a 'pointless' field of study in the eyes of some. Generally, studying the arts leads to higher rates of unemployment and lower graduate salaries. The government appears to share this view, although they would never admit as much, as shown by their continual defunding of artistic services of all kinds, and their push to get more students to take STEM subjects, to name just two examples. Growing up in Leicester I watched the Leicestershire Music Service regress from organising five fully-sized orchestras for young people to three considerably smaller ones, with participation per year across all musical ensembles falling by hundreds. At my primary school, instrumental lessons were offered to everyone, often with free tuition for the first year or free instrument hire indefinitely. It is thanks to these opportunities that I and many others have ultimately ended up studying music at university, and the inexorable enrichment of any musician's life through learning music of any kind should lead them to join me in finding such declines in services saddening and foreboding.
Make no mistake, STEM and other similar subjects are hugely important, and without the next generation of engineers, mathematicians, and scientists how can we guarantee an improvement in the standard of living for people across the globe? Indeed, there is potentially an artistic side to any field of study, as anyone truly passionate about theirs will corroborate. To some, maths may fulfill the role of art in their life; the joy of creation and the exploration of the human condition. But for those whose true passions lie in subjects they may in the future never even get the chance to engage with, how can we expect to raise future generations of happy, satisfied human beings? An enlightening passage from Slovenian philosopher Slavoj Žižek's book, Violence (Big Ideas), springs to mind. Žižek points out that though South Korea has seen unprecedented economic growth in the past few decades and become a world superpower, it has one of the highest suicide rates in the world, with more young people dying from suicide than anything else. The people of South Korea seem to enjoy material comforts far more than their parents and grandparents, according to Žižek. 
We must not neglect the arts and raise a generation of dispensable, quasi-robotic, labourers whose merciless working schedules line the pockets of the 1%, and seem to prevent them from ever achieving any real happiness. I would argue that the arts are what make us truly human, and therefore, that South Korea should serve as a warning as to what the consequences of neglecting the arts truly are.
So, we can only hope this change to the GCSE English syllabus is indeed temporary and only borne of necessity. This decision to alter the syllabus may well open the door for even greater neglect of the arts, yet the arts form such a vital part of our young people's lives.
Like this story? See below for more from Comment:
A Results Day that Let Down the Poor: Grading Students by Their Postcode
Why the Government Should Reconsider the End Date for the Furlough Scheme