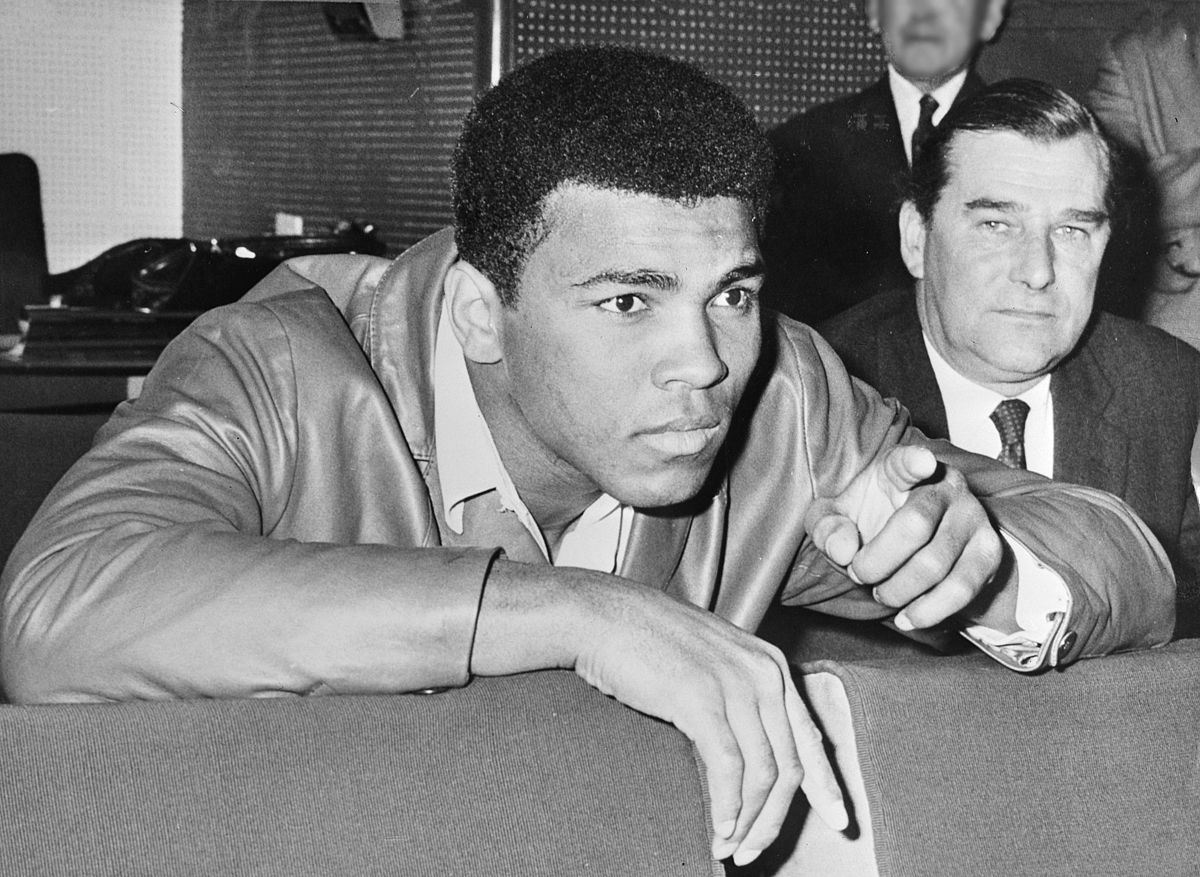 Sport Writer Will Rogers finishes his countdown of the greatest 25 male athletes of all-time, celebrating iconic figures and their greatness
After we finished the female list earlier this week, it is time to complete the countdown of my greatest male athletes of all-time.
Missed part one? Catch up here.
Number 10: Tom Brady
Recently winning his seventh Super Bowl (more than any franchise in NFL history) has raised questions about whether Brady may be the greatest sportsman ever, but I do not see him as more famous, more talented or more influential than any of the subsequent athletes. Brady holds numerous statistical records due to his longevity and part of his reputation comes from being the 199th pick in 2000 draft, showing that he was not a precocious talent. His major problem is that he has been seen as boring and uninspiring and only having success due to his coach Bill Belichick, yet these have been challenged by his success in Tampa. Also, his potential lack of a career-defining moment, with his success mainly coming from sustained pressure, may challenge his iconic status, but his legacy is secured.
Number 9: Tiger Woods
Though he is currently in the headlines for worrying reasons, let's not forget that Woods is the greatest modern golfer and an icon of the sporting world for over two decades. Tiger and Jack Nicklaus hold almost every major record in golf, yet it was Tiger's dominance from such a young age that attracted such public acclaim. Tiger's greatest achievement may have been his success at the 2019 Masters, completing one of the greatest sporting comebacks ever and mentally destroying one of the greatest fields ever. For many years he has carried golf's popularity and is a figurehead for black golfers everywhere in a sport that has been dominated by white players.
Number 8: LeBron James                      
In my opinion, LeBron is the best basketball player ever on the court, yet Michael Jordan's position off it makes him the greatest basketball icon. This debate, alongside the Messi and Ronaldo rivalry, is the greatest in sports, with LeBron having success with numerous franchises and on track to retire with many statistical records. LeBron is arguably still the best player in the NBA even at 36 years old and may end up with more than his current four titles and four MVPs. LeBron has no intention of retiring anytime soon, so his legacy will only continue to build in the upcoming years. By the time he retires, could he be at the top of this list?
Number 7: Lionel Messi
Similarly to LeBron, I consider Messi to be the best footballer ever, but he is not the greatest due to Cristiano Ronaldo's reputation off the pitch. Messi's record at Barcelona and Argentina speaks for itself (despite his lack of an international trophy) and he will only further his reputation in the future. He falls behind Ronaldo, although it could have easily been a draw, due to his slightly lesser fame. If he were to win the World Cup in 2022, he could also move to top spot on this list.
Number 6: Cristiano Ronaldo
In pure sporting terms, Ronaldo is perhaps the best athlete ever and remains so even at the age of 36, with his record in England, Spain, Italy and for the Portuguese national team making him the greatest ever footballer. Ronaldo's marketability, talent and drive define his legacy and he may go down as the greatest goal scorer ever. I would argue that if Messi did not exist, Ronaldo would be seen as the best athlete in any sport, though this individual rivalry may have raised him to even greater heights. Ronaldo became the first footballer to become a billionaire, but his limited social influence means he is only the sixth greatest athlete ever.
Number 5: Roger Federer
Completing the great tennis trio is the effortless, serene, majestic Roger Federer. The Swiss legend has been at the pinnacle of the sport for 20 years and continues to challenge for titles, even as father time begins to catch up with him. He is the only five-time Laureus Sportsman of the Year and has won eight Wimbledon titles, despite there not being a grass court in his native Switzerland. Even with the presence of Rafael Nadal and Novak Djokovic, Federer is still considered to be the most popular athlete in tennis and few athletes gain so much love from the public across the world.
Number 4: Usain Bolt
As with many athletes on this list, Bolt carried the popularity of his sport throughout his illustrious career. His position as the world's fastest man was undeniable for a decade and his success against the 'villain' Justin Gatlin towards the end of his career only cemented his legacy. Bolt's iconic photo when looking across at Andre de Grasse shows the ease of some of his victories, whilst the photo of him in the storm in Moscow demonstrates his legendary status. Despite losing one title to Nesta Carter's failed drug test, his record of 19 Olympic and World titles shows his position as the world's premier sprinter and one of the most popular athletes ever.
Number 3: Michael Jordan
On the court, there may be a debate about Jordan's position as the best ever, but his combination of success on and off the hardwood make him the greatest player in American team sports. His two three-peats and undefeated run in the NBA finals, as well as statistical successes, demonstrate the way he, and the Chicago Bulls, dominated basketball in the 1990s. His marketability and role in becoming the first NBA player to become a global icon helped pave the way for players like Kobe Bryant and Lebron James to have success, meaning that for many people he will always be the greatest basketball player ever.
Number 2: Michael Phelps
For almost 3000 years, the Olympic Games has been the pinnacle of sports, with many athletes claiming that they would swap medals for an Olympic title. In the modern Olympics Phelps has more medals than India. A country of over a billion people. This statistic, combined with his 23 gold medals (no one else has more than nine), make Phelps easily the best swimmer ever. No other athlete has been so dominant and been adapted to succeed in their sport. Phelps' dominance can be shown by the story of Laszlo Cseh; the Greatest athlete that you have never heard of. The Hungarian is a 33-time European champion yet only has two World titles (one after Phelps retired) and finished on the podium 17 times behind Phelps. If this were a list of most decorated athletes ever, Phelps would be number one by a country mile, but his slight lack of influence outside of the pool means he will, for once, have to settle for second place.
Number 1: Muhammad Ali
The GOAT. The self-proclaimed greatest remains the greatest sportsman ever and probably will remain here forever. Ali may not have been the best sportsman ever as he lost five times (although only once in his prime), yet his fame in winning the 'Rumble in the Jungle' and the 'Thriller in Manila' help bolster his gargantuan legacy. However, it is his record outside of the ring that makes him the greatest ever, as his counterculture ideals against the Vietnam War and role in supporting the Civil Rights Movement made him one of the most important people in the 20th century. Moreover, his trash-talking and poetry created a contrast to usual boxers which attracted greater public attention and led to the BBC voting him the greatest athlete of the 20th century, by a landslide decision. His life after boxing was as tragic as it was inspiring due to his fight with Parkinson's Disease, while his performance at the 1996 Olympics is one of the most iconic images ever. Ali's legacy will remain eternal and, for some, he will always be the greatest sportsman, in any sport, ever.
So there we have it, the greatest sportsman ever must be Muhammad Ali. One thing that must be noted is the number of athletes from the modern era, reiterating the idea that we live in the greatest sporting generation ever. How will this list look in the future? Only time will tell, but it will take a truly special athlete to knock any of these figures off their perch.
---
Like this? Check out more from Redbrick Sport:
The Greatest Male Athletes of All-Time (Part 1)
The Hundred: A Breakthrough for Women's Cricket?