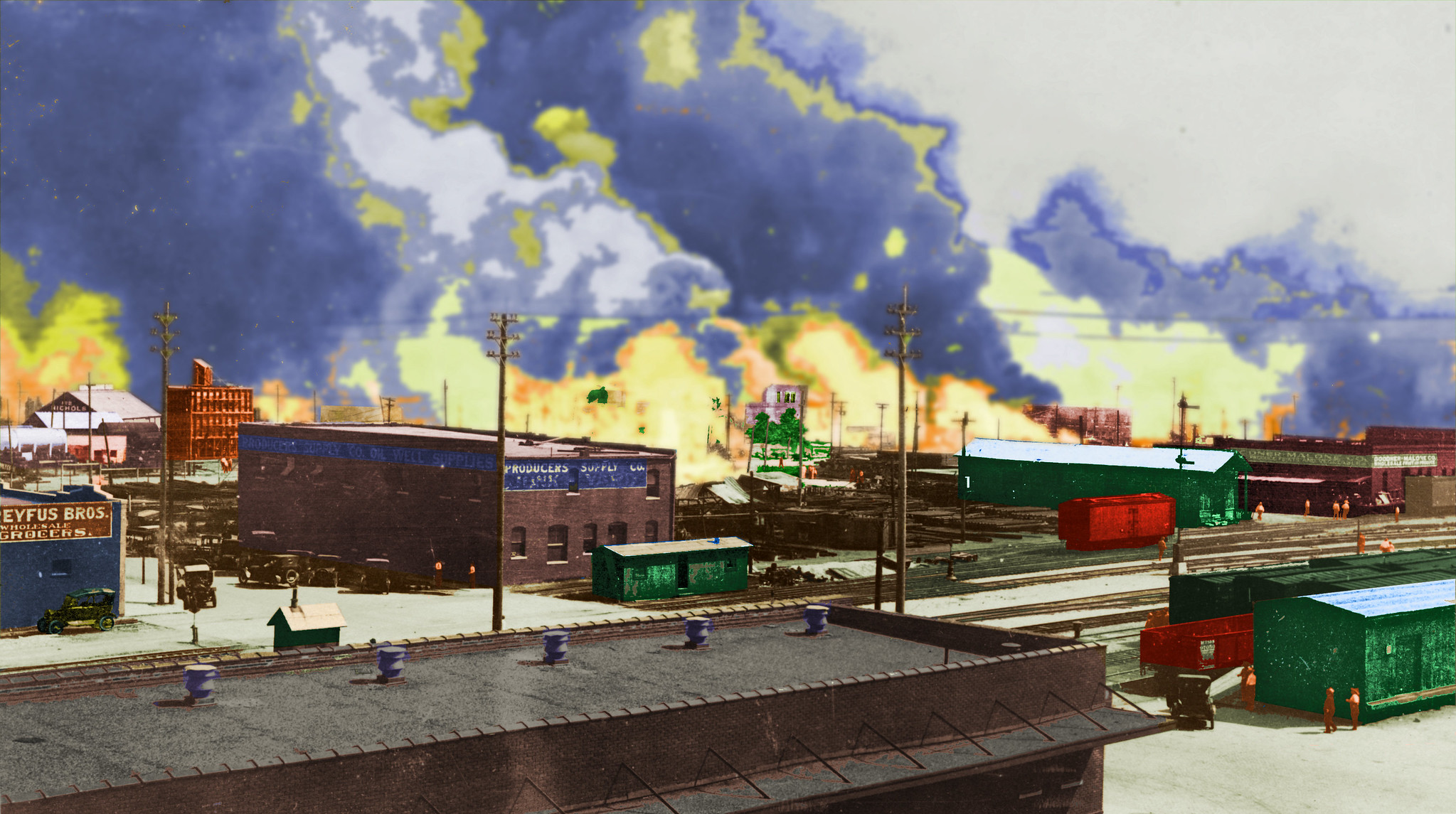 Comment Writer Laura Bull discusses the Tulsa Massacre and why it is still relevant today, arguing that Trump's Tulsa rally was insensitive
Trump held his first election rally since the coronavirus lockdown in Tulsa, Oklahoma, on the 20th of June. This ignited controversy since Tulsa, in 1921, was the location of one of America's worst-ever acts of racial violence. Not only does the Black Lives Matter movement mean that holding a rally where racial violence took place is highly insensitive, but also a rally of thousands of people during the coronavirus pandemic is seemingly unwise and reckless. The rally was originally set for the 19th of June which is the day that slavery ended in the US. This arguably caused anger as it was deemed tactless during the Black Lives Matter protests and it was therefore moved back one day.
In the lead up to the Tulsa Massacre, many black Americans had left the south where segregation was more prevalent, but this segregation remained in place in Tulsa. Dick Rowland, a black teenager, was accused of sexually assaulting Sarah Page, a 17 year old white girl, in 1921. He was taken into custody where a white mob waited outside and demanded that he was handed over to be lynched. The black community came to the jail and asked for Rowland to be returned to them. A scuffle then broke out between the white mob and the black community. The white mob, made up of thousands of people, entered Greenwood, the black community area, and began shooting, bombing, and looting. Part of the white mob was conscripted by the sheriff's department. It has been stated that around 300 people were killed in Greenwood and the town was destroyed. Greenwood was an entrepreneurial town with successful black business people, and it could be said that the white mob felt threatened by their success and retaliated. In the wake of the Tulsa Massacre, every single insurance claim that black people filed, for the destruction of property, was rejected by the insurance companies.
At the time, the Tulsa Massacre was referred to as a race riot, perhaps to downplay the seriousness of the situation, but since the 1990s, it has been called a massacre. While many in the UK, I am sure, have not heard of the Tulsa Massacre, it is more infamous in the US, particularly in Oklahoma. Watchmen, a US series, released in 2019, brought the Tulsa Massacre into sharp focus in the US with a brutally accurate depiction of the Tulsa Massacre.
Some readers may be wondering what the relevance of this is for today, as this happened nearly 100 years ago. However, Tulsa, and the US as a whole, still suffers from racial violence today. In 2015, Eric Harris, an unarmed black man, was shot dead by white Robert Bates, a volunteer reserve deputy of the Tulsa sheriff's department. Bates claimed he thought he was shooting a taser not a gun. Harris said, 'I'm losing my breath' and the officer that was on top of him replied, 'fuck your breath.' Bates made significant monetary contributions to the sheriff's department and therefore, there were accusations that he was a 'pay to play cop.' He was convicted of manslaughter but only served a short sentence, having already been released. Clearly a pattern seems to be revealing itself with the murder of George Floyd who was also unable to breathe before he died. The devastating effects can be seen with Eric Harris's brother who has said he has watched the video of his brother dying '1000 times' as he wanted to 'hear his last words.'
Black people are being killed by those who are meant to be protecting the community. History seems to be repeating itself in Tulsa and the rest of the US. Today Tulsa still has inequalities in a city that is still very much segregated; 34% of the black community remain in poverty compared to only 13% of the white community, the unemployment rate of black people is twice that of white people and black people are 2.3 times more likely to be arrested than white people. A Human Rights Watch report, published in 2019, described Tulsa as 'a case study of abusive, overly aggressive policing in the US.' Although there have been many promises of reparations, none have ever been paid to the survivors of the Tulsa Massacre, and very little has been done to reduce the social and economic disparities in Tulsa.
It is difficult to understand why Trump would choose Tulsa for the rally, less than a mile away from the massacre. It could be because he does not know the history of Tulsa, but his team should. The backlash has been huge, but there were no moves to change it. Senator Kamala Harris described it as not 'just a wink to white supremacists' but a 'welcome home party.' Also, Trump does not need to go to Oklahoma to secure their vote, as Oklahoma has not elected a Democrat as president since 1968. Perhaps, it was a perverse move to bring up the controversy which Trump seems to thrive upon.
The indoor sports arena, where the rally took place, can fit 19,000 people which during a global pandemic is seemingly irresponsible. There has been widespread criticism by healthcare experts. Those that went to the rally were forced to sign a waiver to say they will not hold the campaign responsible if they get coronavirus. Trump seems to love a rally; he seems to be in his element and loves the attention. I think this is a clear personal motivator for him to hold the rally.
Trump's campaign claimed that a million tickets were requested for the rally, yet the arena was reported as being far from full. It is thought that TikTok users and K-Pop fans are behind the smaller than expected numbers at the rally. Teenagers across the US reportedly ordered the free tickets without any intention of turning up.
This is yet another incidence of Trump's seemingly insensitive timing, something he is notorious for now, and which will likely only divide the US further, causing more fractions in the lead up to November's election.
_______________________________________________________________________
Like this story? See below for more from Comment:
What Coronavirus Means for the US Presidential Election
Is it Right to Criticise the Social Media Outrage at George Floyd's Murder?