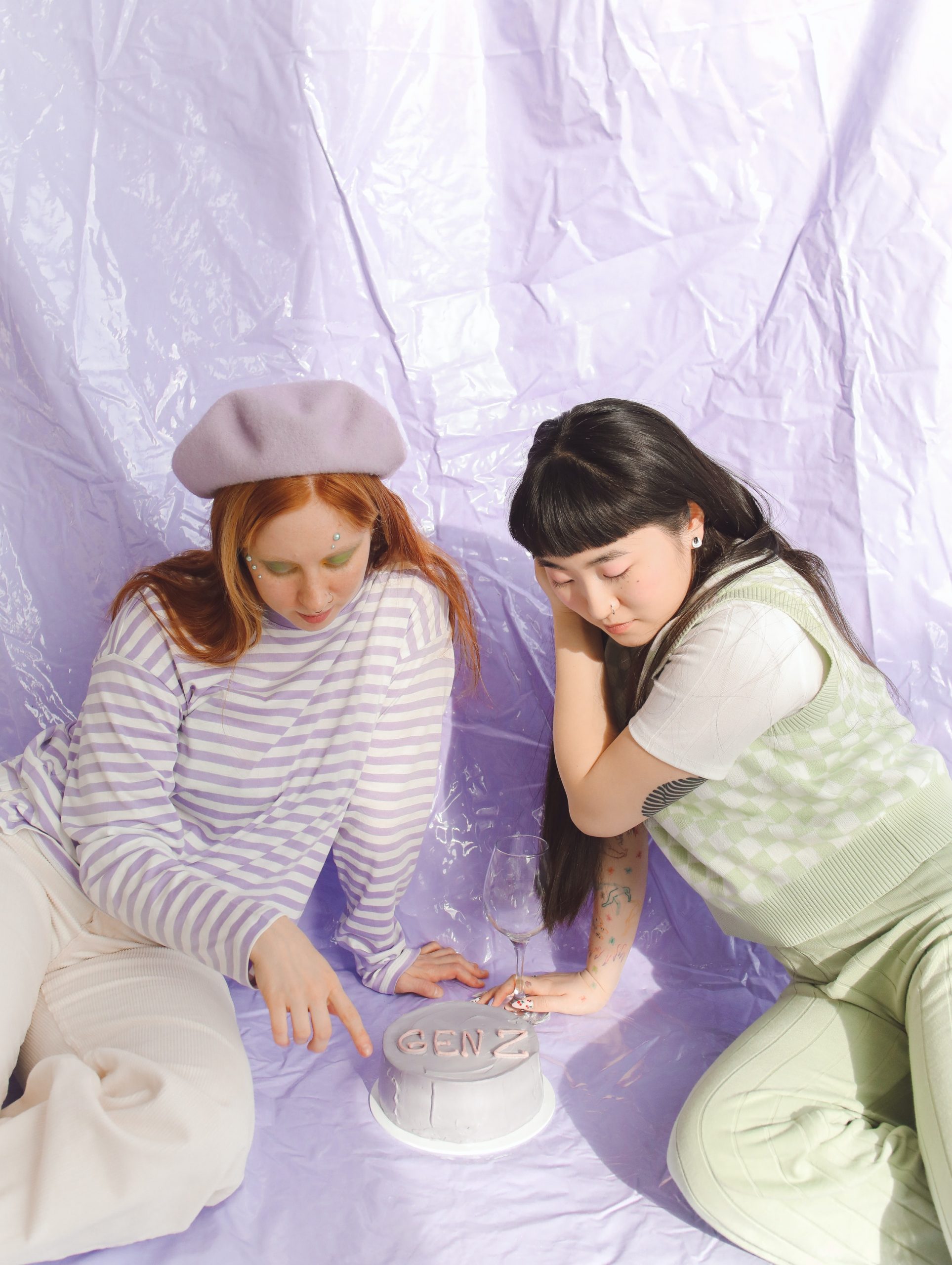 Life&Style Writer Jennifer Cooper explores the rapid rise and fall of micro-trends on TikTok
Micro trends are sharply increasing in their commonality. There are five stages in a trend cycle: the introduction, the rise, the peak, the decline, and the obsolescence. A micro-trend is a fashion item or aesthetic that rises in popularity incredibly quickly but falls out of taste even faster – usually lasting 3-5 years (although this is increasingly getting shorter due to TikTok!) This contrasts to macro trends, which generally last 5-10 years.
There seems to be a correlation between our attitudes to clothes and our usage of TikTok. The app is designed for short video content, which is quick and easy to consume, intended to get you lost in the doom of endless scrolling! Trends on the app are popularised but short-lived, extending to fashion trends. This is because when a trend becomes popular on TikTok, it quickly reaches its 'peak' in the trend cycle (often in a few weeks), and people's TikTok 'for you page' is so oversaturated with people wearing that clothing item that it starts its 'decline.' For instance, the House of Sunny Hockney Dress quickly rose in popularity after Kendall Jenner wore it. However, within a few months, dupes of the dress were found in charity shops as the item was viewed out of taste. Arguably, this is a consequence of the dress being viewed as 'mainstream' through its popularity on TikTok.
The 'TikTok Effect' also adds to this. TikTok promotes various aesthetics, and this follows clothing trends. These aesthetics often match with the socio-political context, mirroring how people feel. For example, at the start of lockdown, there was a move to the 'Cottagecore' aesthetic as people became settled at home and started hobbies such as baking while wanting escapism to the countryside. There was also a trend of 'Dark Academia' in September 2021 when schooling started again, and people wanted to motivate themselves to study. However, these trends are still short-lived as people's attitudes change quickly. Therefore, trends of this kind encourage people to purchase certain clothes to 'fit in' with the aesthetic. Individuals subsequently throw away the clothes when the trend is no longer popular.
Another reason for the rise of micro-trends is the ability of fast fashion companies to produce clothes at an increasingly rapid rate. Clothing brands such as 'Shein,' 'PLT,' and 'Zara' can all produce a trendy item in a matter of days if they see an influencer wear it. This same item of clothing will sell out for a matter of months, and the market will become oversaturated. Fashion influencers on TikTok are also to blame for normalising overconsumption from these fast fashion companies. This is because there are frequent trends of massive hauls – the most popular being the #SheinHaul trending videos which generated 3.6 billion views. These videos would promote $500 Shein hauls by showing how much you can get from the website with that amount of money (spoiler: it's a lot!). However, it is arguable that the expectation not to outfit repeat online also drives influencers' need to overconsume. This is because we have a culture where it is undesirable to be in the same outfit twice online, although we commonly do the same thing in real life.
Furthermore, the introduction of the word 'Cheugy' and the effects on the psychology of fashion also explains our attitudes towards trends and the increasing popularity of micro trends. 'Cheugy' describes clothes that were once in style but are now out of taste and 'uncool.' For example, skinny jeans, sweater vests, marble patterns, and pearl chokers are all seen as 'cheugy.' This has dangerous effects on our attitudes towards clothes as most of the trends listed above only became popular within the last year and are already perceived as outdated. Thousands of people will have items of this kind in their wardrobe and are now discouraged from wearing them. This is because no one wants to seem behind the trend and 'uncool.' This has massive environmental impacts, as currently 1/5 of all items made go unsold, and 92 million tons of textiles are thrown into landfills each year!
Clearly, we need to commit to the fashion we buy and understand its value due to the vast environmental and labor costs of producing clothes. We need to challenge attitudes such as 'cheugy' to find an authentic style that we know we will want to wear for a long time. There is nothing wrong with liking trends. We just need to make sure we actually like the trend before purchasing a fashion piece.
---
Read more from Life&Style:
Spotlight on: Y2K TikTok Trends
The Boomerang Effect: Fashion Trends That Just Keep Coming Back