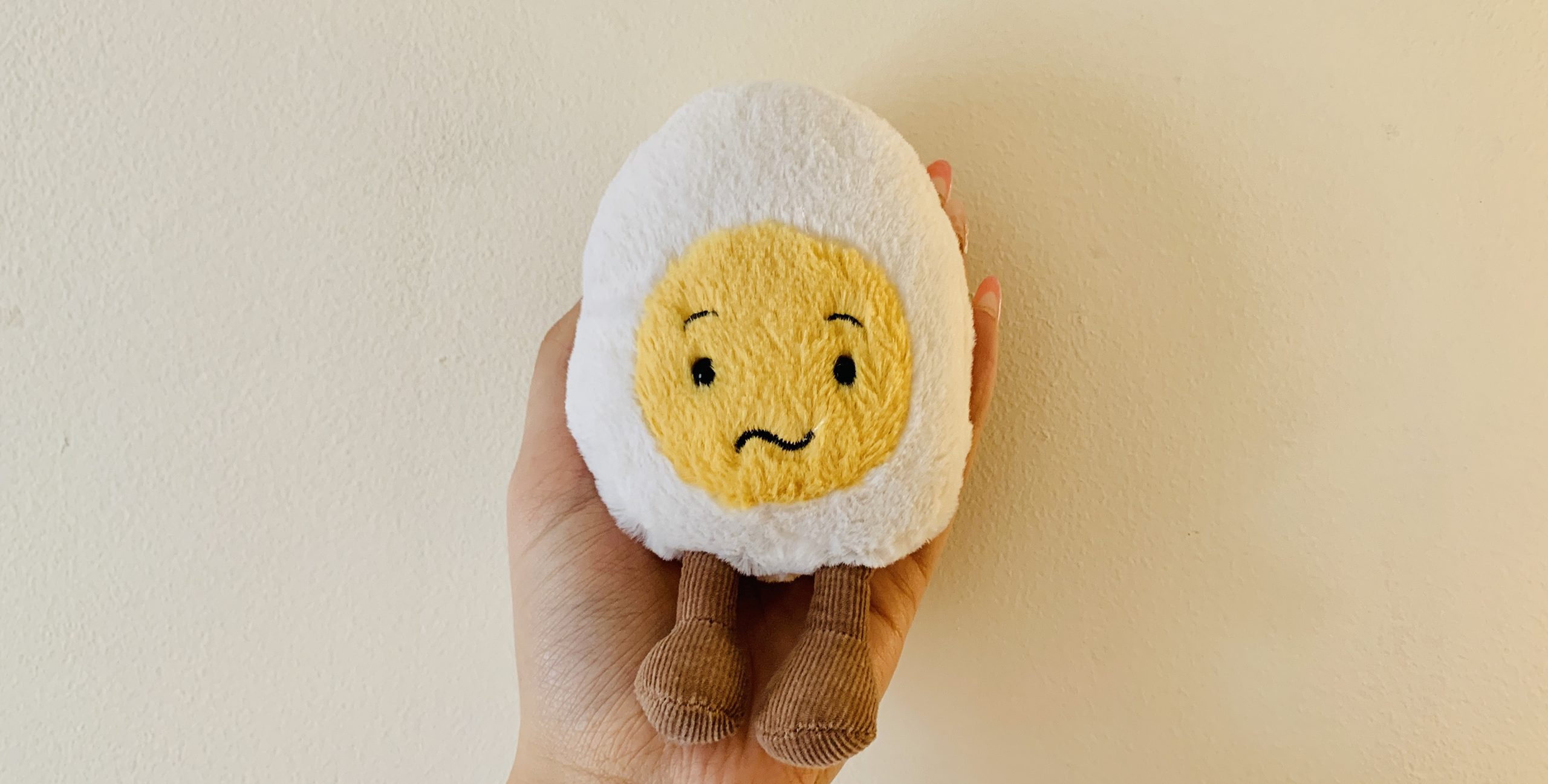 Food&Drink Writer Anna Emmerson Robinson shares her thoughts on the cute and unique Jellycat food toys
Since its creation some 20 years ago, Jellycat has been taking the stuffed toy world by storm. In recent months, TikTok has accelerated its popularity even further, with users posting videos of their Jellycat collections – including the now-famous croissant and pain au chocolat teddies. But why is there such hype around a teddy that is a food with a face?
With their smiley sewn-on faces and soft polyester material, the whimsical toys form different collections, from coffee cups and yoga mats to every single fruit and vegetable, pastry and snack you could imagine. Starting at around £12 and increasing to around £20, they are a reasonably affordable item to give as a gift or to buy to form a collection.
Every few months, more items are released, including Christmas collections with food items such as candy canes, Christmas cake and mince pies making an appearance last year. The newest release includes ice creams, with smiley cones and different coloured scoops. Each Jellycat has a different name, and therefore customers are able to choose one that suits their personality and individual likes. 
If you're giving them as a gift, there is something for everyone – from sushi fans to melon lovers, there is the ability to really tailor the Jellycat to the recipient, ensuring it is a thoughtful gift. In owning something a bit different and unique like a stuffed pod of peas, there is an element of creativity and the ability to find something to suit everyone's individual taste. They are far from the usual stuffed teddy of the past, sitting rigid in a cupboard. Made of soft, durable and machine-washable material (as I found out personally after spilling beetroot on one), the teddies last for a long time, and are able to be played with by all ages without being damaged.
By creating whimsical food and drink items – as well as other groups such as sea creatures – Jellycat is ensuring that they are not the typical soft toy distributor, but create funny, amusing toys that people actually want to have. Plus, by creating food items from around the world, the inclusivity and universality definitely makes the company more appealing to buy from. Having had a look online as to why they appeal so much, many parents are suggesting their purchases last for years, keeping their children entertained. And, while many TikTok users are teenagers and young adults, the winsome faces and cute characters make them appealing to everyone. With much of the website currently out of stock for the next three weeks, it is clear that they are very popular items. 
Having a stuffed food item sat on your bed may seem silly to some, but in these confusing times, anything that brings joy to people is a welcome addition. By creating fruits, veggies (even kale) and sweet treats for people to collect and enjoy, Jellycat is ensuring they remain a top brand in the world of toys.
---
Want to read more articles about unique Food and Drink? Check out these pieces:
Overnight Cheesecake Weetabix Recipe 
Review: Medicine Bakery's Cruffin – Creative or Crummy?