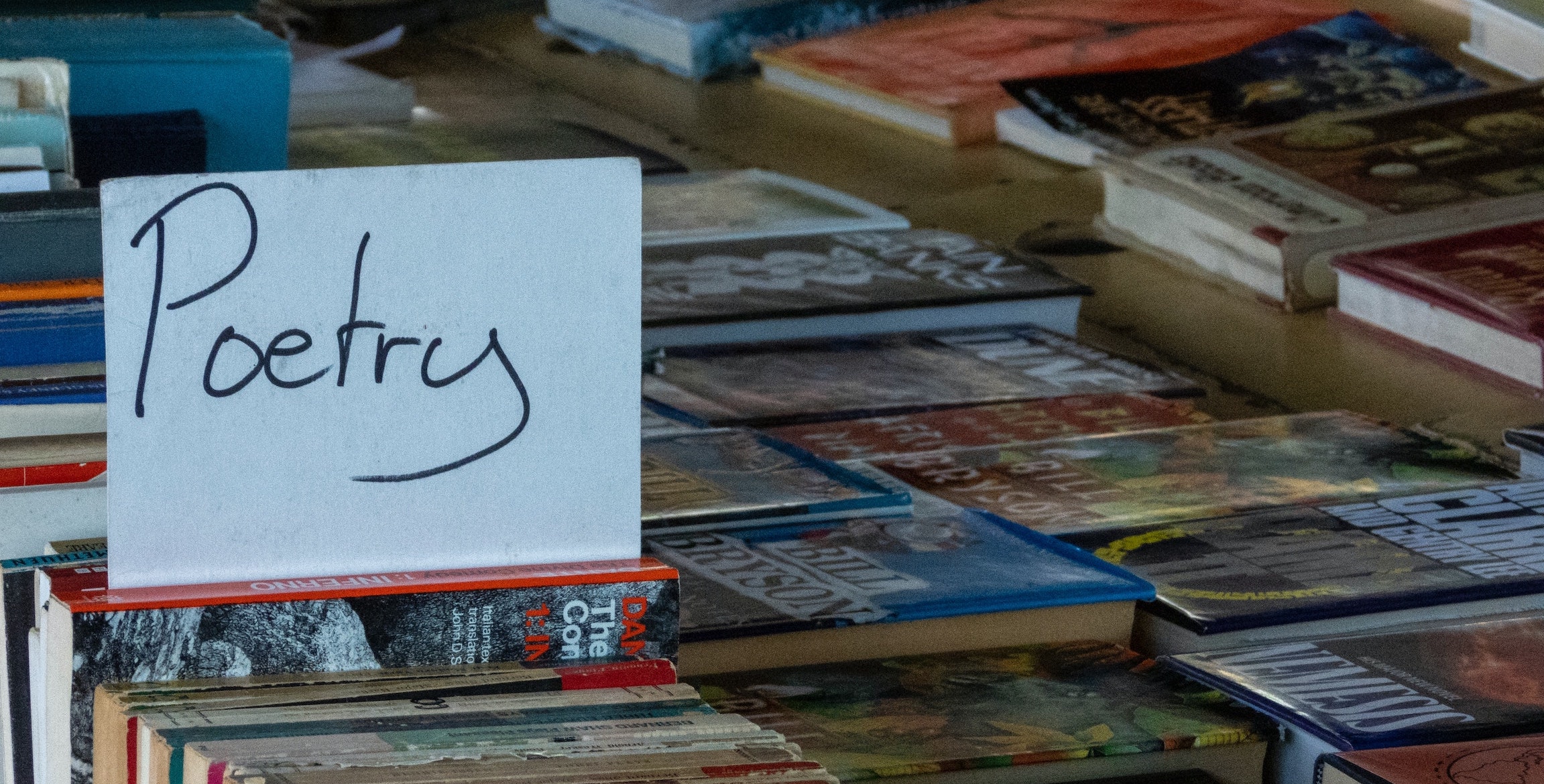 Culture Writer James Simpson selects his favourite poems to read in summer, from the joyous to the slightly melancholy
Whether walking through the countryside or resting on the beach, a good poem can be the perfect accompaniment to whiling away the warm summer days. Here is a selection of five of the most beautiful and stirring summer-themed poems.
Adlestrop (Edward Thomas, 1917)
Describing a train journey taken between Oxford and Worcester in late June 1914, 'Adlestrop' is one of the best-known and masterfully written of Edward Thomas's poems. Though Thomas is regarded as one of the great war poets, his account of an idle summer afternoon travelling through the English countryside, interrupted by an unexpected stop at the small village of Adlestrop, offers a peaceful and comforting contrast to the violence and torment he was experiencing as a soldier in the WWI trenches at that time. His description of 'willows, willow-herb, and grass,/And meadowsweet, and haycocks dry', accompanied with a soothing image of 'still' and 'fair […] cloudlets in the sky', constructs a tranquil scene of uninterrupted natural beauty. These minute, spontaneous observations, culminating in a panorama of 'all the birds/Of Oxford and Gloucestershire', offer a snapshot of the English summer and its simple beauty.
Gaining global attention for performing at the inauguration ceremony of U.S. President Joe Biden earlier this year, former National Youth Poet Laureate Amanda Gorman has received critical acclaim for her poems dealing with issues of race, gender, and class. Not all of Gorman's writings, however, outwardly engage with political themes. One of her lesser-known poems, 'A Floral Dress', offers a simple yet poignant description of a summer dress worn on a trip to the beach. Gorman describes her 'gently sculpted' silhouette under the 'bare sun's gaze', evoking a glorious summer holiday scene. The poem's opening line of 'splashed with a softened meadow smooth as the sea' captures both the languid atmosphere and the soft rolling of ocean waves through the poet's use of sibilance. Gorman's vivid account of the beach environment as it interplays with her clothes and skin is both unique and majestic. 
Taken from his 1871 novel Through the Looking-Glass – the sequel to Alice's Adventures in Wonderland – Lewis Carroll's poem 'A Boat Beneath a Sunny Sky' is a gorgeously-written account of a summer boat trip in the fictional world of Wonderland. The poet describes a boat 'lingering onward dreamily/In an evening of July'. Though there are moments of juxtaposition where Carroll pits the resplendent summer scenes of the 'sunny sky' and 'golden gleam' against the inevitable approach of 'autumn frosts', the tone is overall a joyous one. The poet's use of rhyming triplets lends the poem a pleasant, lyrical cadence, echoing the themes of childhood bliss and innocence that run through his beloved book. A vastly under-appreciated piece of poetry.
The Irish poet Seamus Heaney's debut poetry collection, Death of a Naturalist, was met with enormous critical acclaim. One of the collection's stand-out poems, 'Blackberry-Picking', is a striking and memorable account of a late summer's day spent gathering blackberries. Heaney weaves observations of everyday minutiae with luscious and at times even sensual language. He lends incredible detail to his description of the blackberries ('glossy purple'; 'big dark blobs') and compares them to 'thickened wine'. Both rich and at times harsh ('hard as a knot'; 'summer's blood'), the language of Heaney's poem conveys a less idyllic image of a summer dedicated to intensive labour. The final stanza introduces a slightly pessimistic tone, lamenting that some of the blackberries become infested with 'fungus' and 'turn sour'. Nevertheless, it remains a beautiful poem and one which depicts the summer season in all its minutiae.
One of the earliest female English poets to achieve critical and financial success from writing, Anne Finch, Countess of Winchilsea was a major literary figure of the English Restoration (c. 1660 – 1700). Exiled to her home county of Kent in 1690 for refusing to pledge allegiance to the new king, William III, she wrote her poem 'A Nocturnal Reverie' as an account of the joy and solace she found in the nights spent during her rural exile. Her poem centres around evocative observations of the 'waving moon', 'freshened grass', 'sunburnt hills' and other natural features on a twilit summer's evening. An unconventional choice for a summer-themed poem, 'A Nocturnal Reverie' celebrates the freedom and solitude of darkness rather than sunlight. It presents summer in all its variegations: both the warm and heavy days and the cool and serene nights.  
---
Enjoyed this? Read more Summer Articles here:
Best Travel Books To Make You Feel Like You're On Holiday