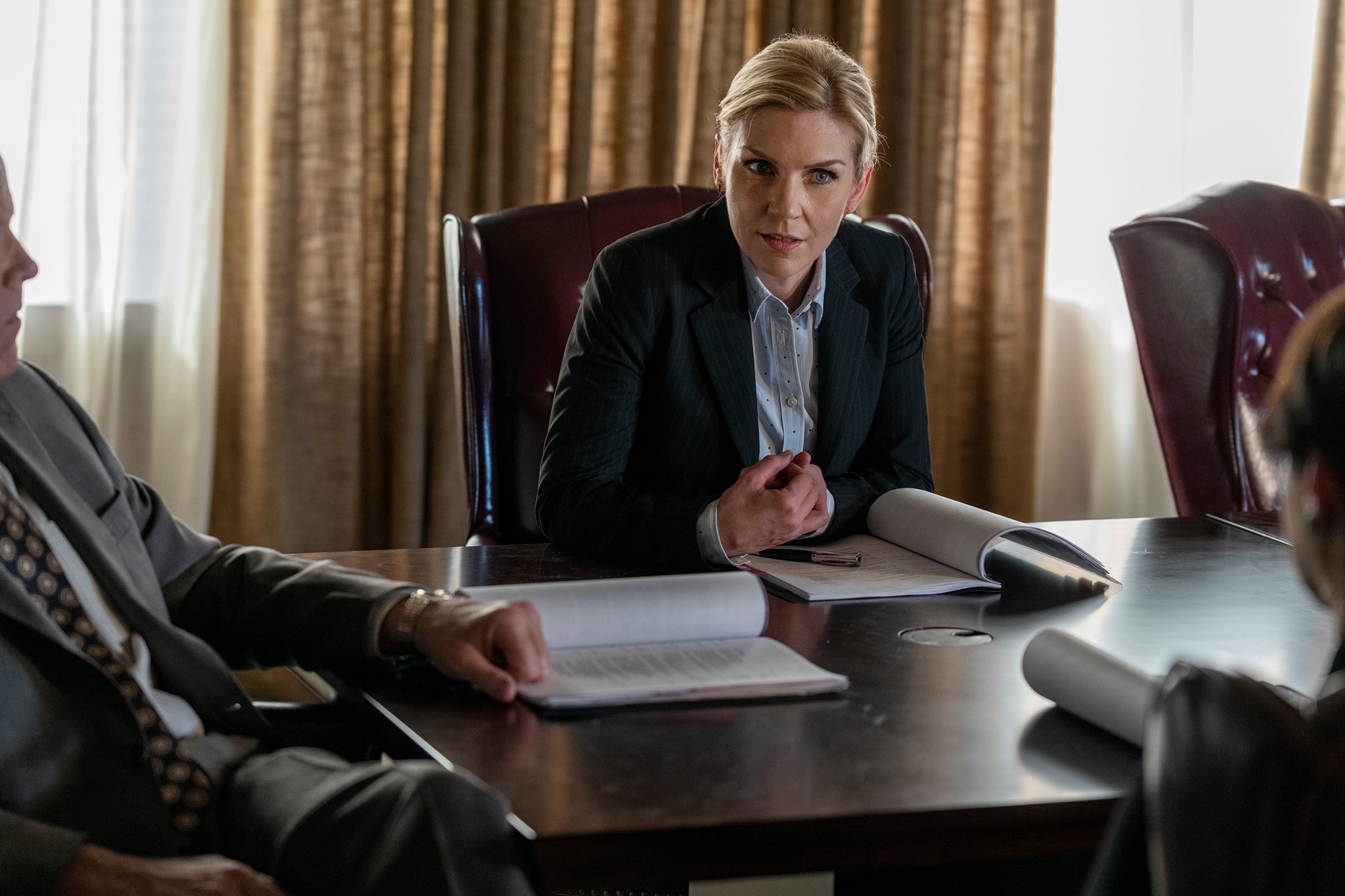 TV Editor Josie Scott-Taylor puts the spotlight on Better Call Saul's Kim Wexler, inspired by her confidence and perseverance in the face of adversity
Breaking Bad is by far one of the best TV shows I have ever seen, but sometimes the male-dominated, testosterone-fuelled storylines left me feeling unseen, with the few female characters existing in the background of the series, as well as being constantly criticised and held to ridiculous double standards by viewers. What I desperately craved was a strong woman on my TV screen to look up to, one not reduced to just a love interest or someone who simply serves to move the story forward. Kim Wexler in Better Call Saul, the prequel to Breaking Bad, gave me exactly what I had been searching for.
Rhea Seehorn's Kim is razor-sharp, driven, and the perfect antidote to Jimmy McGill's (Bob Odenkirk) charisma and pizzazz. Her confidence in her own abilities inspires me to be more ambitious and strive for more in life, and just seeing her on the screen in her suits and iconic ponytail makes me feel empowered. She is high-achieving and refuses to give up, beginning in the mailroom of a huge law firm, pulling herself up by her bootstraps and working her way through law school before eventually deciding that she wants to forge her own path. Her determination to do things herself, without being patronised or helped unnecessarily by the men in her life, is captured when she tells Jimmy that 'you don't save me. I save me', encapsulating the frustrations of being a woman in today's society in just one short line. Kim knows she is capable of achieving what she wants on her own, so rejects any 'help' she does not need. She doesn't want a knight in shining armour. She just wants to be successful on her own merits.
Kim's character is incredibly nuanced, and one of my favourite parts of the show is watching her moral compass gradually shift across the seasons. She begins as someone who condemns Jimmy for his morally grey attitudes and ideas, but by the end of the show she is the one suggesting ideas for their next big scam, while the usually-corrupt Jimmy appears hesitant. Her most awe-inspiring moment is definitely when she stands up to Lalo (Tony Dalton) in Season Five, a bold move that had me simultaneously holding my breath and buzzing with excitement and empowerment. The fact that Seehorn's outstanding performance as Kim has gone unrecognised in so many awards seasons is an absolute disgrace – her phenomenal acting truly brings the character to life, and makes me feel like I can achieve anything I put my mind to.
Better Call Saul is about as good as TV gets, and Kim Wexler undoubtedly plays a huge part in its success. I cannot wait to see what she gets up to in the long-awaited final season of the show, which is full of uncertainty about Kim's fate. If she dies, my faith in humanity will perish alongside her.
---
Check out more TV content here:
Review: Never Have I Ever – Season Two