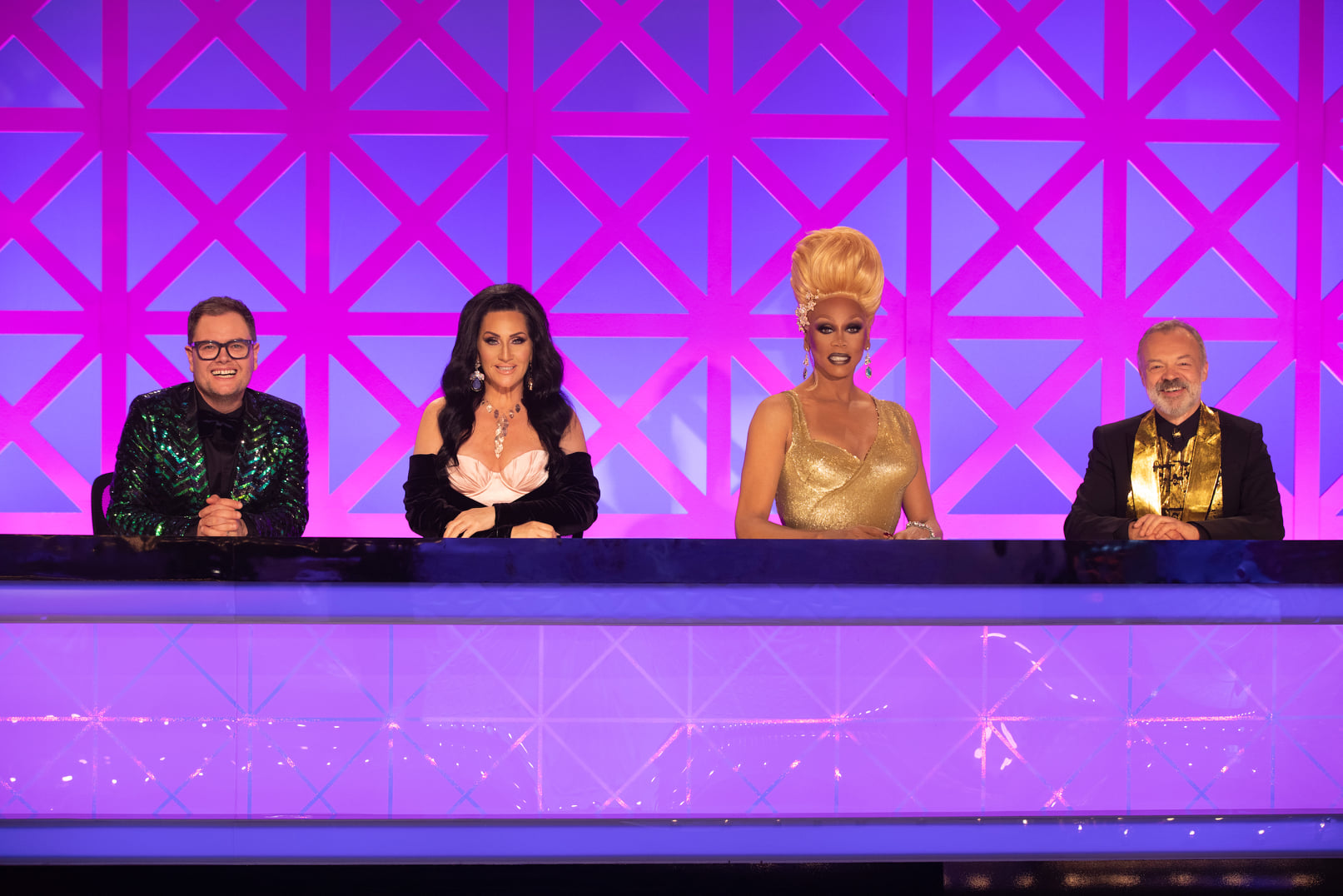 TV Writer Emily Baldwin reminds us of all the shows we probably missed after BBC Three made its move online in 2016
Remember BBC Three, the much-loved channel that left our TV screens and moved online in 2016?
I certainly do and if, like me, you spent many an hour binging cult shows like Sun, Sex and Suspicious Parents and Don't Tell The Bride with the telly turned down and the hope that your parents would not walk into the room, the move to iPlayer was probably a blessing in disguise.
Yet, for the many young people that do not engage with on-demand material, some of BBC Three's most recent content may have flown under the radar. From short-form YouTube documentaries to big budget dramas, BBC Three have produced some fab content since it moved online.
So, get your 'to-watch' list ready as I am going to breakdown some of the many BBC Three offerings that you may have missed since its move!
Boxsets:
If BBC Three have earned their return to broadcast television in any category, it is in the creation of hit series after hit series. Three of the most talked-about series of the past few years are housed on BBC Three: Killing Eve, Fleabag and Normal People.
Killing Eve is a stylish dark comedy following the obsessive chase between Eve Polastri (Sandra Oh), an MI6 operative, and Villanelle (Jodie Comer), a psychopathic assassin. Created by Phoebe Waller-Bridge, a familiar face behind BBC Three successes, the programme won three BAFTAs in 2018 and was recently renewed for a fourth season.
If spy dramas are not your style, then the raw, witty and loveable Fleabag may be up your street. Written by and starring Phoebe Waller-Bridge, Fleabag is an honest navigation of life, love, lust and loss in all of its grottiness. It deals with tragedy, womanhood and brutal emotions with remarkable integrity and humour. Even former President of the United States Barack Obama places it on his list of favourite TV shows in 2019, so it is worth a watch.
Finally, for the bookworms, hopeless romantics and English Literature students, Normal People is a must-see. Based on Sally Rooney's second novel of the same name, the mini-series set in Ireland follows the on-again off-again relationship of students Marianne (Daisy Edgar-Jones) and Connell (Paul Mescal). Normal People took the country by storm in lockdown one, but its excellence surpasses the confines of TikTok coffee, Tiger King and Chloe Ting workouts. With Sally Rooney's debut novel, Conversations with Friends, being adapted for the small-screen by the same creative team at the moment, it is the perfect time to get on the Sally Rooney coming-of-age drama bandwagon.
Documentaries / Education
An often-untapped BBC Three resource is its fantastic catalogue of informative series and documentaries. BBC Three have a number of short-form informative series which are perfect to binge if you have a few spare minutes.
Queer Britain is one of my favourites. Presented by YouTube personality Riyadh Khalaf, the series shines a light on queer lives and queer issues within the UK. It covers so many LGBT experiences, from challenges with organised religion and the issues of body and racial preferences within the community, to the reclamation of the term 'queer' and the gay porn industry. In true BBC Three style, it does not shy away from representing experiences in all their detail.  Queer Britain is a six-part series that packs a punch.
Another informative series by BBC Three is the short-form Facebook series 'Things not to say'. If, like me, you find yourself stuck in a loop of 'Fab-N-Fresh' horror stories and 'Brumfess' confessions, cast your glance to the BBC Three Facebook page and watch a couple of episodes of 'Things not to say'. The six-minute videos involve individuals of different groups discussing common misconceptions that they face. It is in equal parts entertaining and informative and a great way to challenge some of your own prejudices next time you find yourself in a social media wormhole.
Reality TV:
I love a bit of reality TV, with the pressures of uni work, job work, friends and family, a little reality TV session can be the perfect way to de-stress. One way to distract yourself as assignment season looms is to check out the Eating with My Ex series. I will warn you; the second-hand embarrassment is real with this show. Eating with My Ex sees former-couples meeting over dinner to discuss contested issues and questions within their relationship. It is awkward, heart-warming and hilarious.
Finally, my current favourite BBC Three programme is RuPaul's Drag Race UK. With the second season reaching its finale this month, Drag Race UK has been a shining star during the hopeless winter months of lockdown three. The reality game show involves a group of drag queens competing in fun challenges to be crowned the UK's next drag superstar. Like its US counterpart, it is full of laughs, love and learning and this year's season has been my favourite of any season within the ever-growing franchise. BBC Three also holds the streaming rights for Canada's Drag Race, which might satisfy the Bimini Bon Boulash-shaped hole in your heart as DRUK comes to an end.
---
Need more TV show recommendations? We've got you covered:
The TV Shows That Get LGBTQ+ Representation Right